crusher news: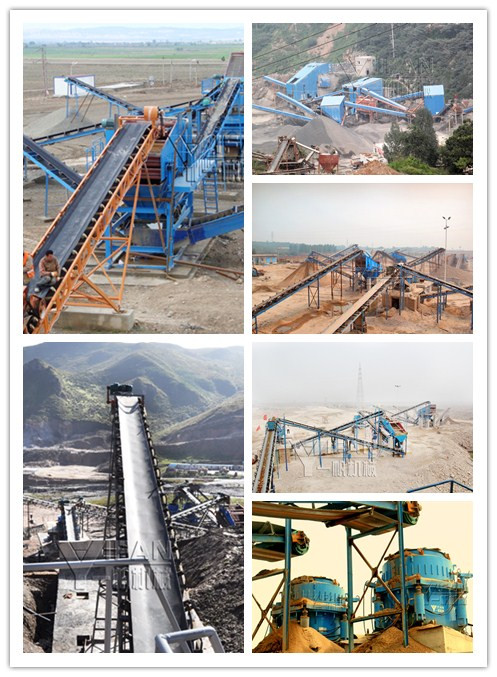 Gyratory Crusher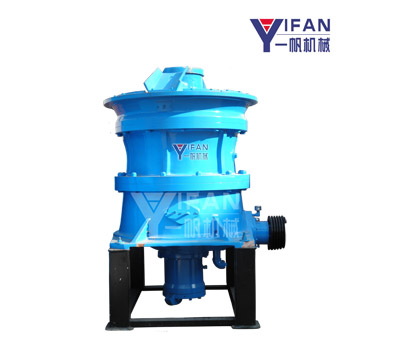 What is the Gyratory Crusher?
Gyratory Crusher stone type?
Gyratory Crusher composition What are the advantages?
Gyratory Crusher supplier, Which is better?
Gyratory Crusher (vertical compound crusher) is a mining and other industrial sectors crushing all kinds of hard materials typical of crushing equipment also known as compound crusher is stone production line and sand production line commonly used crusher device.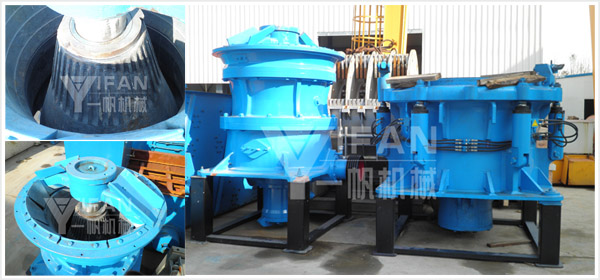 Gyratory Crusher composition
Gyratory Crusher (vertical compound crusher) Has broken than large, advanced design, reliable performance, smooth, high production capacity, high production capacity, uniform particle size and other characteristics are widely used in metallurgy, building materials, chemicals and utilities sectors and other industries. Gyratory crusher can be used for a variety of ores, such as: limestone, calcite, quartz stone, pebbles, etc.
Gyratory Crusher structure:
[1] There shaft frame.
[2] horizontal shaft and bearing.
[3] has a lubricating device.
[4] There shaft frame.
[5] horizontal shaft and bearing.
[6] has a lubricating device.
[7] Crusher easy maintenance, easy maintenance and inspection.
[8] move, fixed cone liner with special alloy steel with a high life.
[9] using a self-lubricating seal ring. Good sealing effect.
[10] under the frame body with inspection hole:
[11] the shelf board with internal ribs alloy steel liner.
[12] curve bevel gears smoothly, carrying capacity, the eccentric sleeve spiral bevel gear arrangement changed at the upper end.
[13] to protect the spindle bush, its lower end is threaded through the nut clamping moving cone liner.
[14] machine is suitable for children; crusher special hard material, equipped with heavy-duty spindles, moving cone and spindle not the whole, but the two are connected as a whole, has a high reliability.
[15] There are two cavity, one for coarse crushing and one for the broken. Can be used as the first paragraph of the quarry or crushing jaw crusher crusher match as the second paragraph. This function instead of crusher the broken hydraulic cone crusher for medium crushing various materials, so it has excellent versatility, and versatile.
Gyratory Crusher advantages:
Gyratory crusher is the primary crusher, jaw crusher and compared to the advantage of the crushing process is crushing along the annular cavity continuously, therefore higher productivity, low power consumption, smooth. Suitable for crushing sheet materials. Visible from the finished particle size distribution curve. Finished size composition, more than the width of the discharge port granularity than the physical defense of the small jaw crusher, the numbers are small. More uniform particle size. In addition, the original material can be poured directly into the vehicle from the inlet, without setting feeder.
Gyratory Crusher supplier:
Gyratory crusher is the introduction of foreign advanced technology development and production of high-energy stone crushers, stable performance and excellent quality. The unique hydraulic clean cavity nesting population hydraulic adjustment function, reduce device management and maintenance costs, has been exported to Russia, Kazakhstan, Azerbaijan, Turkey, Kuwait, South Africa, Egypt, Vietnam, Malaysia, India, Australia, Korea, Canada and the European Union and other countries and regions. For details, please consult our web site customer service.
Gyratory Crusher Technical Data:
Dear friends :
Welcome to Zhengzhou Yifan Machinery Co.,Ltd. To contact us through our website,
Please feel free to give your inquiry in the form below.We will reply you with details ASAP.

PREV:
CJ Series Jaw Crusher
NEXT:
Vertical Shaft Impact Crusher