crusher news: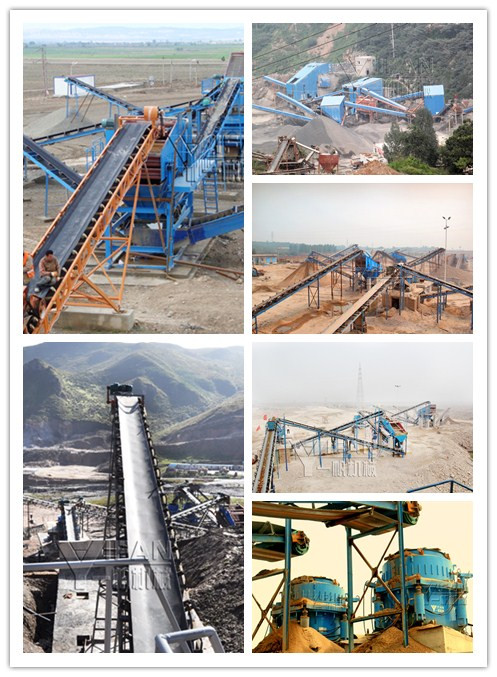 Crawler Screening Crusher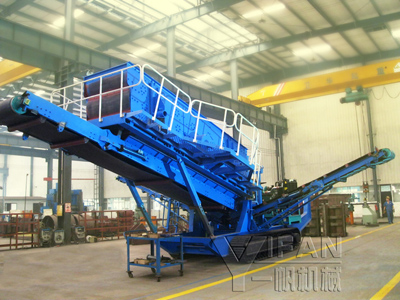 Feed size :200-940mm. Output :50-650T / h.
Adapt materials: construction waste crushing, rock, ore, lumpy road of the old asphalt concrete and other materials. Application areas: the crushing and screening randomly attached force group - optimal design can be climbing the job to meet the engineering of mining, hydropower, coal crushing and screening requirements.
Hydraulic drive crawler crushing screening station summary:
Crawler mobile crushing plant (hydraulic drive) Yifan machinery to meet the market demand, independent research and development of hydraulic drive crawler vehicle chassis walking mobile crushing and screening equipment. Crawler mobile crushing plant is mainly used for metallurgy, chemical industry, building materials, water, electricity, and other often require relocation job materials processing, especially for highway, railway, hydropower project liquidity stone job for the recycling of construction waste, different user requirements according to the type of processing raw materials, scale and finished materials in the form of a variety of configurations.
Tracked mobile crushing station, also known as the crawler crusher, hydraulic driven crawler mobile crushing plant, it is a high-efficiency crushing equipment, self-driven, state-of-the-art technology and fully functional. Has excellent maneuverability station mobile and jobsites adaptability, without fixed crusher station installed in place before the required preparation can be completed in a short period of time adjustment of station, ready to enter the work state. This can reduce the material handling operations, and facilitate the coordination of all the auxiliary machinery and equipment. By wireless remote manipulation, you can very easily Crusher open to the trailer, and transported to the operating ground.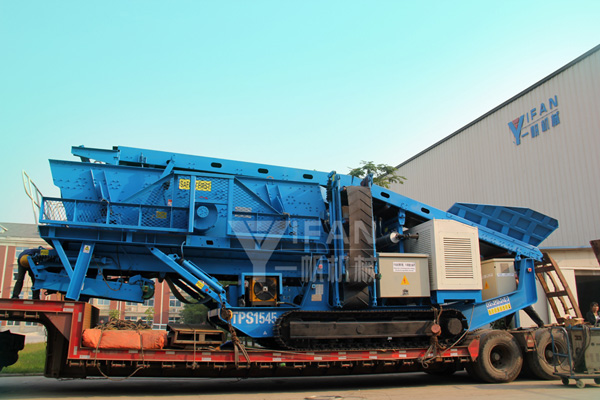 Hydraulic drive crawler crushing screening station loading shipments site
Crawler mobile crushing plant including crawler mobile jaw crushing plant, crawler mobile impact crushing plant, tracked mobile cone crushing plant and crawler screening mobile crushing station series.
Hydraulic drive crawler crushing screening station features:
The different models of hydraulic drive crawler screening station joint drive with different models of hydraulic crawler mobile crushing plant, form a powerful crushing operations pipeline, completion of the various needs of the processing operations. Its advanced design, excellent performance, high production efficiency, easy maintenance, operating cost, stable and reliable, with respect to various types of stationary crushing and screening station, hydraulic-driven crawler mobile crushing and screening station like a mobile small and medium crushing processing plant efficiency and operating costs are better than fixed crushing and screening stations at the same level or higher level. Assembled hydraulically driven crawler mobile crushing and screening station is set to transport integration crushing and screening and crushing equipment to walk on their own, their walking up convenient, reduce mobile crushing equipment needs must bring unnecessary losses, reducing the cost of the investment, thus becoming the new king of the crusher. It successfully developed and put into operation indicates that China crusher production has reached a new level of technology, and attracted the close attention at home and abroad, especially in the treatment of the surface mine and construction waste.
Hydraulic drive crawler crushing screening station performance advantage:
1. Noise control system, the choice of the best noise absorption system, and the equipment is compact and flexible, to better meet the urban construction waste crushing and screening operations;
2. Effective dust removal system, suitable for diesel engine noise, sewage situation, the release system remote control hydraulic exclude mobile screening station barriers, pre-screening device greatly improve the crushing efficiency.
3. hydraulic drive the crawler mobile screening station launched, it was crushing and screening machinery product development is digitized, parallelization, the perfect embodiment of the integrated knowledge-based trend.
Hydraulic drive crawler screening station structure advantage:
1. With the high performance of the screening box;
2. Automated screening exercise and regulation, maximum screening efficiency;
3. Strict management of all operating units, improve product life and reliability;
4. Low noise and low emissions characteristics.
Crawler Screening Crusher Technical Data:
MP-S Series
MP-S 152
MP-S 153
MP-S 181
Screen box specifications(mm×mm)
1500×4500
1500×6100
1800×4800
Layers
2or3
2or3
2or3
Power plant
Engine
Cummins or CAT
Cummins or CAT
Cummins or CAT
Power(kw)
110
138
110
Hopper
Hopper volume(m3)
10
10
10
Crawler device
Driven approach
Hydraulic pressure
Hydraulic pressure
Hydraulic pressure
Overall dimensions and weight
Overall dimensions of work status
Length(mm)
16457
19800
16539
Width(mm)
14282
17800
14327
heigth(mm)
4199
7300
4238
Transport state Overall dimensions
Length(mm)
14840
19500
15130
Width(mm)
2861
3300
3245
heigth(mm)
3461
3500
3574
Weight(t)
26
39
29
Dear friends :
Welcome to Zhengzhou Yifan Machinery Co.,Ltd. To contact us through our website,
Please feel free to give your inquiry in the form below.We will reply you with details ASAP.

PREV:
Crawler Mobile cone Crusher
NEXT:
Mobile Jaw Crusher station