crusher news: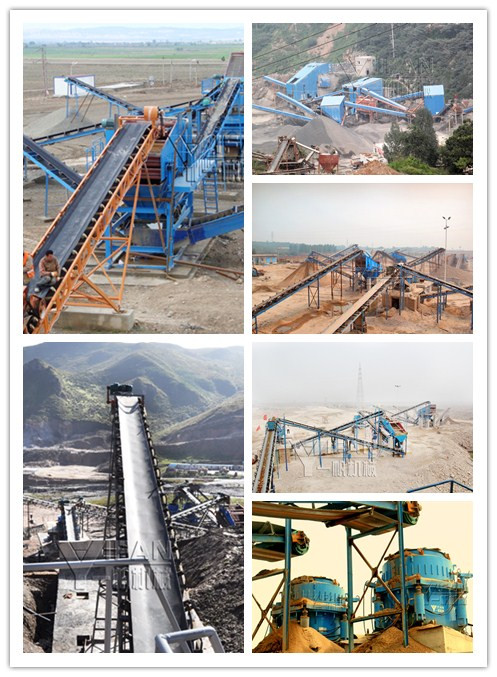 Construction waste recycling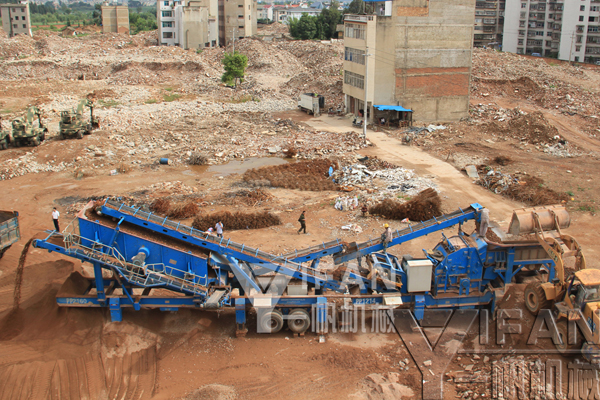 As urbanization continues to accelerate, the number of urban construction waste is also growing rapidly. People enjoy the urban civilization, it is also subjected to the annoyance urban waste, construction waste will occupy a large proportion of total waste accounts for about 30% to 40%. According to the information, only a year arising from construction of the building and construction waste discharged to more than 1 billion tons, with building renovation, demolition, building materials industry the amount of waste generated by the construction will reach several million tons. So how to process and efficient recycling of construction waste, has become all levels of government departments and construction waste disposal units are facing a major problem.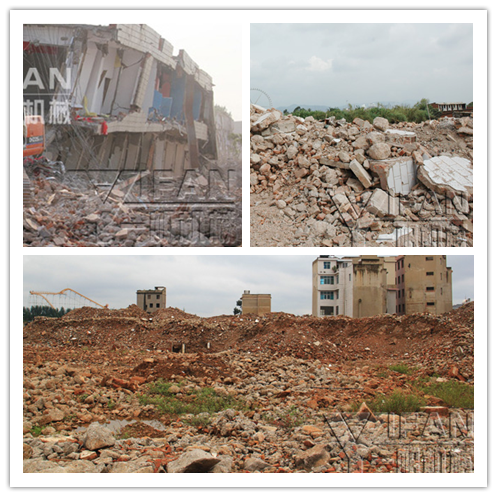 Construction waste

In order to achieve urban construction waste can be recycled recycling, Zhengzhou Yifan Machinery Co., Ltd. R & D Center features combined crushing and screening product development to keep trying, and finally the successful launch of construction waste disposal equipment - mobile crusher station. Construction waste disposal equipment technology to jaw crusher, impact crusher, vertical impact crusher, hydraulic cone crusher, vibrating screen, vibrating feeder and other special equipment to construction waste crushing and screening.Processed recycling of construction waste can be widely used in unburned, road infrastructure, construction and other industries, for urban construction of the road into a virtuous cycle provides a new development ideas.
Complete construction waste crushing equipment:
Mobile crushing station includes: PE series large jaw crusher, PF series impact crusher, spring cone crusher, vibrating feeder, circular vibrating screen, belt conveyors.
Construction waste disposal process:
Vibration feeding system >> Concrete crushing system >> Separation System >> High-pressure washing system >>Secondary and tertiary crushing system >> Wastewater recycling system >> Dust purification systems >> Automatic Control System
Urban construction waste applications - Customer Case: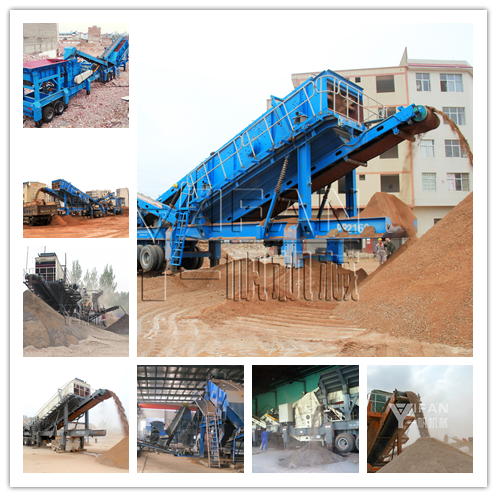 Construction waste - concrete recycling:
[1] Construction waste in scrap steel, scrap wire, scrap wire, and various accessories, scrap metal, etc. After sorting, concentration, re-melted, it can be processed into a variety of steel products manufacturing;
[2] Bamboo wood waste can be used to manufacture artificial wood;
[3] Brick, stone, concrete and other waste by crushing, they can on behalf of sand for masonry mortar, plastering mortar, playing concrete pads, etc., can also be used to produce blocks, pavement bricks, tiles and other building materials lattice.
[4] Construction waste can be processed into recycled concrete aggregate, new wall materials, raw materials, filling materials such as road base.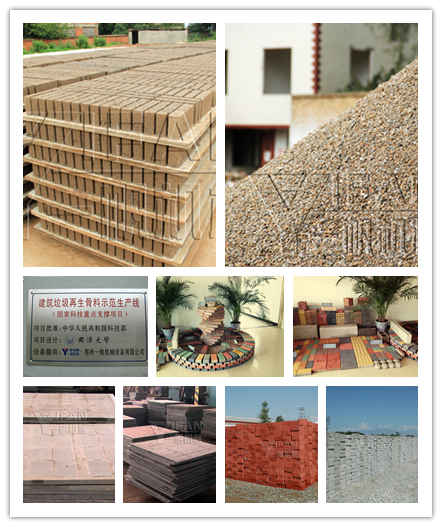 Regeneration construction waste --- realization construction waste recycling, reduction, sound economic, social and ecological benefits
[1] The use of renewable raw materials recycled products, you will get the government tax support, there is considerable economic benefits
[2] Save landfill costs and a large number of landfill sites, reduce environmental pollution
[3] Reduce natural sand mining, natural resources and protection of the human environment, in line with the sustainable development strategy.

Construction waste disposal equipment R & D Video Introduction

Construction waste recycling Technical Data:
Category
Model
Product Name
PP5000VS
PP5000VS33S
PP6000VS
PP6000VS42S
PP6000VS43S
PP7000VS
PP7000VS51S
PP7000VS52S
Transport dimensions
Length
9800
11280
11500
15470
15050
11000
15420
14980
Width
2490
2780
2780
2780
2780
2780
2780
3100
height
4200
2500
2850
4180
4380
3820
3250
4170
Weight
21.6
28
20
32.6
32.9
23.2
32.7
38.7
Axle load
14.6
19.2
14
22.3
23.8
15
21.1
27.5
Kingpins/Axle load
50/7.0
50/8.8
50/6.0
50/10.3
50/9.1
50./8.2
50/11.5
90/11.2
Vertical Impact crusher
Model
VS5000BD
VS5000BD
VS5000BD
VS6000BD
VS6000BD
VS7000BD
VS7000BD
VS7000BD
Max feed size
65(80)
65(80)
65(80)
70(100)
70(100)
70(100)
70(100)
70(100)
Yieldm(m³/h)
80-150
80-150
80-150
120-250
120-250
180-350
180-350
180-350
vibrating screen
Model
/
3YK1545
/
2YK1860
3YK1860
/
YK2160
2YK2160
belt conveyor
Model
B650X6.5Y
B800X7.2Y
B800X6.7Y
B1000X8.6Y
B800X7.4Y
B1000X6.4Y
B1000X8.6Y
B1000X8.2Y
Axis Number
Model
Uniaxial
Biaxial
Biaxial
Biaxial
Biaxial
Biaxial
Biaxial
Triaxial
Dear friends :
Welcome to Zhengzhou Yifan Machinery Co.,Ltd. To contact us through our website,
Please feel free to give your inquiry in the form below.We will reply you with details ASAP.

PREV:
Mobile Jaw Crusher station
NEXT:
Crawler Mobile VSI impact crushing plants