crusher news: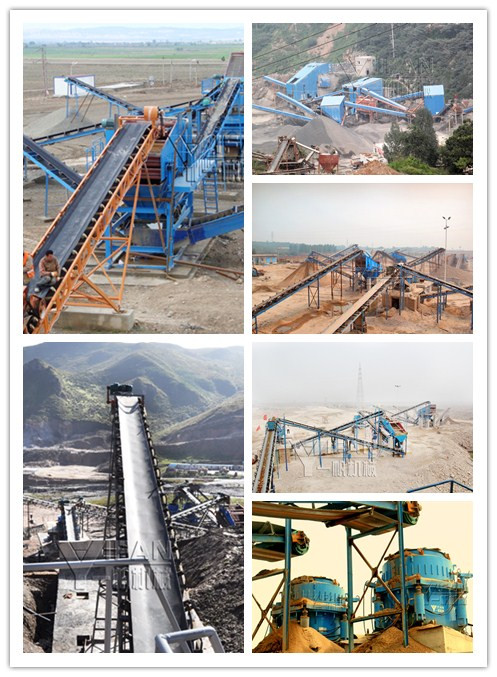 Mobile Jaw Crusher station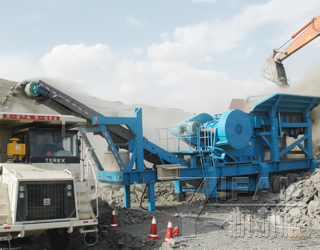 Feed size :400-1200mm. Output :90-650T. / h
Crushing materials: to adapt materials: adapt materials: river pebbles, rocks (limestone, granite, basalt, diabase, andesite), ore tailings Application areas: mines, coal mines, garbage and construction waste recycling, earthwork, urban infrastructure, roads or construction sites and site operations.
Mobile Jaw Crusher Introduction:
Mobile Jaw Crusher Plant is used to crush the large material and screen the crushed materials primarily. This plant is widely used in mine, building material, highway, rail way and hydropower industries, etc. The crushing and screening processes can be finished at one time to produce the required size and capacity.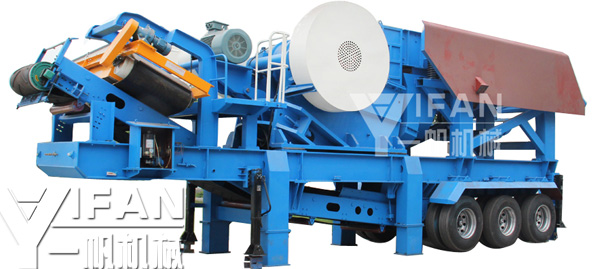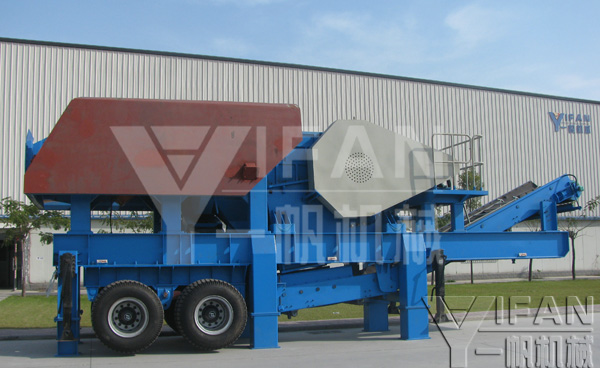 Mobile Jaw Crusher latest products<
The mobile jaw crusher structure:
The primary crushing plant includes Hopper,Vibrating Feeder, Jaw Crusher, Semi-trailer Chassis, and other supporting parts. The material is fed into the hopper by the loader. Vibrating Feeder can prescreen the material during its working process, and feed the bigger material into Jaw Crusher for primary crushing process. Then crushed material will be carried out by the belt conveyor.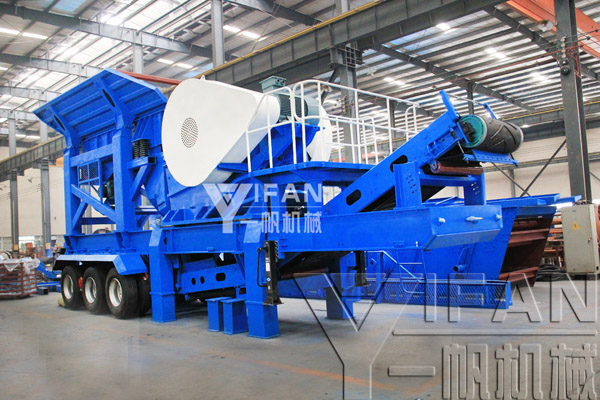 Mobile Jaw Crusher workshop taking pictures
YIFAN Mobile Jaw Crusing Plant has the advantage of reasonable match, unobstructed material discharge, reliable run, convenient operation, high efficiency and energy conservation. The good mobility can make it move in and between different quarries. It can also work with other plants to meet different requirements of customers.
Mobile jaw crusher sales case: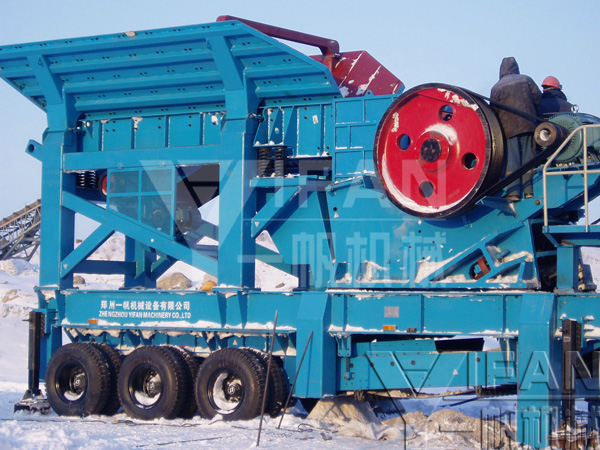 Russian mobile jaw crusher site (2009)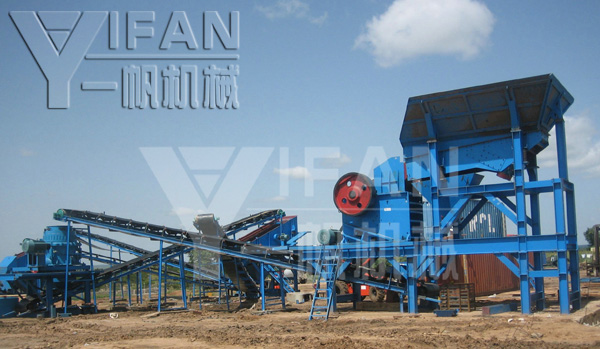 mobile jaw crusher employed in Africa (2011)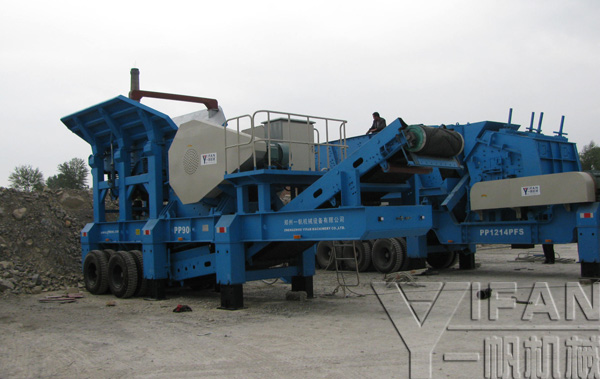 2010 Libya mobile jaw crusher and mobile impact crusher processing urban construction waste work site
The design idea for PP Series mobile jaw crusher is to totally meet the different requirements of mobile crushing function. This can provide a whole new operation mode that greatly decreases the operation cost.
If you want to buy this product, or would like to learn more about the product information you can give us a message in the following, we will reply as soon as possible.
Mobile Jaw Crusher station Technical Data:
Mobile Jaw Crusher Technical Data:
PP JAW PLANTS
Model
PP4060PE
PP5075PE
PP6090PE
PP75106PE
PP87106PE
PP90120PE
Transport dimensions
Length(mm)
8700
9326
10700
12500
12460
14450
Width(mm)
2490
2490
2780
2900
3120
3000
Height(mm)
3895
4125
3840
4450
4440
4800
Weight(kg)
17.4
27
35.4
60
60
82
Axle Weight(kg)
8.1
16
25
40.5
41.3
52
King pin weight(kg)
50/9.3
50/11
50/10.4
90/19.5
90/18.7
90/30
Jaw Crusher
Model
PE400X600
PE500X7500
PE600X900
PE750X1060
PE870X1060
PE900X1200
Feed opening(mm)
400*600
500*750
600*900
750*1060
870*1060
900*1200
Maximum feed size
340
425
500
630
750
780
Setting range(c.s.s)(mm)
40-100
50-100
65-180
80-180
170-270
95-225
Capacity(m3/h)
10-35
25-60
30-80
72-150
145-235
170-250
Feeder
Model
GZT0724
GZT0724
GZT0932Y
ZSW490X110
ZSW490X110
ZSW600X1300
Feed hopper volume(m3)
3.2
3.2
7.6
10
10
10
Hopper width(mm)
2200
2200
3150
3000
3000
3000
Belt conveyor
Model
B600X5.8Y
B650X5.8Y
B1000X7.0Y
B1000X7.2Y
B1000X7.2Y
B1200X8.3Y
Side belt (optional)
Model
B400X2.7Y
B500X2.7Y
B500X2.7Y
B500X2.7Y
B650X3.5Y
Separators (optional)
Model
RCYD-6.5
RCYD-6.5
RCYD-10
RCYD-10
RCYD-10
RCYD-12
Frame axes
Number of axes
1
2
2
3
3
4
Dear friends :
Welcome to Zhengzhou Yifan Machinery Co.,Ltd. To contact us through our website,
Please feel free to give your inquiry in the form below.We will reply you with details ASAP.

PREV:
Crawler Screening Crusher
NEXT:
Construction waste recycling