crusher news: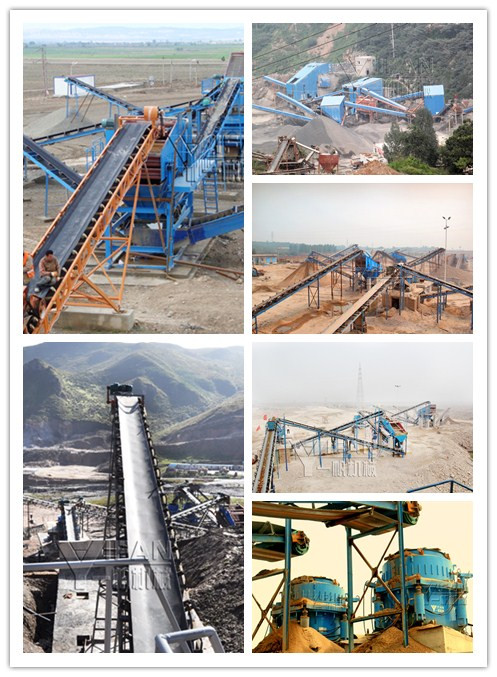 SS sand collecting system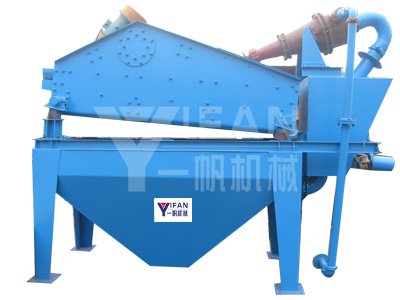 Feed size: 0.16mm production capacity :30-600m ³ / h.
Adaptation material: artificial sand.
Applications: hydropower aggregate processing system, glass raw materials processing systems, artificial sand production line, coal preparation plant coarse slime recovery and environmental engineering (mud purification).
Artificial sand production line, most of the wet production process, regardless of what model sand washing machine, its biggest drawback is that the particles in the fine sand (0.16mm) a serious loss, and some even lost 20% above, this is not only the loss of production, but also seriously affect the sand gradation, resulting in graded unreasonable fineness modulus of coarse, greatly reducing the product quality of the mechanisms of sand. Excessive fine sand emissions, but also to cause environmental pollution. To solve the above problems, Yifan machinery developed the SS series fine sand recovery system, the system is the company absorbing foreign advanced technology, combined with China's actual situation and design with the world's advanced level of fines recovery unit, is widely used in hydropower aggregate processing system, glass raw material processing systems, artificial sand production line, coal preparation plant coarse slime recovery and environmental engineering (mud purification, etc.), can effectively solve the problem of fine sand recovery.
Fine sand collecting system works:
1, fine sand recycling system structure: motor, slurry pumps, cyclone, ZKR linear shaker cleaning tank, consisting return bins.
2, fine sand collecting system work process: a mixture of sand and water transport to the cyclone, centrifugal classifier concentrated fine sand grit mouth to the vibrating screen by the vibrating screen dehydration, fine sand and water efficient separation of a small amount of fine sand , mud, etc. by the return bins back to cleaning tank cleaning bath is too high, the discharge port. the linear shaker recyclable materials weight concentration of 70% -85%. Adjust the fineness modulus by varying the pump speed, changing the mortar concentration, adjusting the overflow water, replace the sand mouth. Thereby completing the three functions of cleaning, dehydration and classification.
Fine sand collecting system characteristics:
1, Traditional artificial sand wet process, artificial sand wash mud dehydration spiral sand washing machine, artificial sand (fine sand) the loss of almost can not control. Using the recovery device of the fine sand, can effectively reduce the amount of loss of fine sand, its control is within 5 to 10%. A good solution to the fineness of the finished sand high modulus, low powder content artificial aggregate processing system problems.
2, Vibrating screen polyurethane screen, polyurethane screen longer than other types of screen life, plugging holes and difficult.
3, the cyclone lined with polyurethane, increase the service life of the entire apparatus, can successfully complete the slurry was concentrated, liquid clarification.
4, fine sand collecting system 85% of the maximum recoverable total emissions of fine particulate material, with other devices unparalleled technical and economic advantages.
5, fine full recovery to reduce the workload of the settling ponds, reduces sedimentation tank clean-up costs;
6, fine sand collecting system to reduce the fines natural stacking time may direct transit supply market.
7, according to the different requirements of users to design appropriate solutions.
SS sand collecting system Technical Data:
Model
Pump
Cyclone(mm)
Vibrating Screen
Capacity(m3/h)
Weight(Kg)
Power(kw)
Size(inch)
Model
Deck Size(m2)
Power(kw)
SS-06-300
7.5
2"
300
0.6×1.5
0.9
2x0.75
4.-60
3700
SS-08-300
15
2.5"
300
0.8×2.25
1.8
2x1.5
40-100
4200
SS-10-350
18.5
3"
350
1.0×2.25
2.25
2x1.5
70-140
4600
SS-12-550
37
5"
550
1.2×3.0
3.6
2x2.2
100-260
7100
SS-14-750
45
6"
750
1.4×3.0
4.2
2x3
180-343
8310
SS-14-750II
55
6"
750
1.4×3.75
5.25
2x3.7
230-420
8950
SS-16-950
55
8"
950
1.6×3.75
5.25
2x5.5
250-500
14300
SS-16-2×550
55
10"
2x550
1.6×3.75
6.00
2x5.5
300-500
16700
SS-18-2×750
75
10"
2x750
1.8×3.75
6.75
2x5.5
350-800
19680
Note:
Capacities are relative to physical character and type of feeding,feeding size and composition and so on.
Dear friends :
Welcome to Zhengzhou Yifan Machinery Co.,Ltd. To contact us through our website,
Please feel free to give your inquiry in the form below.We will reply you with details ASAP.

PREV:
ZK linear vibrating screen
NEXT:
CXFL powder separator