crusher news: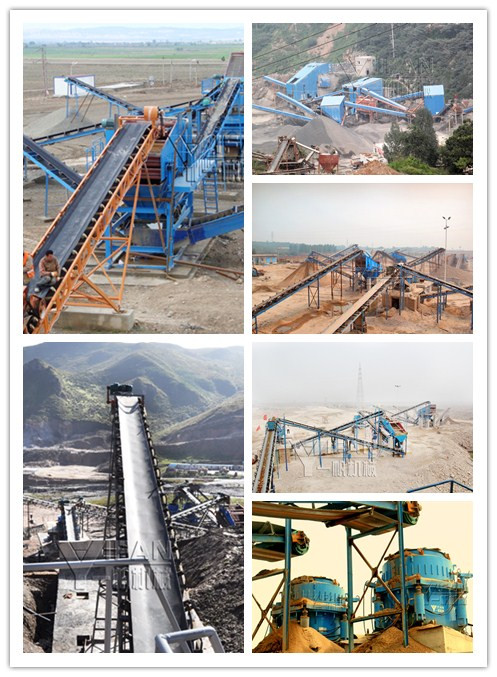 Yifan mobile crushing plant to help solve the garbage dumps of the city building in Yunnan Province
Zhengzhou Yifan Machinery Co., Ltd. R & D and manufacturing since 2007, a new type of construction waste disposal equipment are all out of construction waste market in Yunnan, opened the first of its kind to promote Yunnan construction waste recycling. Currently, Zhengzhou Yifan Machinery Co., Ltd. has been built in Yunnan construction waste disposal package production line, the annual recycling of construction waste recycled more than 20 million tons, the annual output value of 200 million yuan currency names, and promoting the "12th Five-Year Yunnan The entire construction waste completion of the project and deliver results.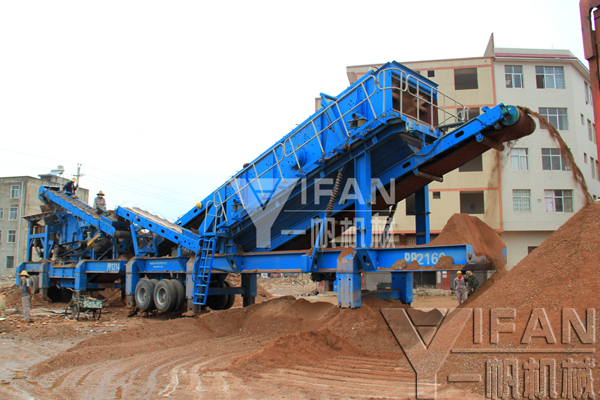 construction waste disposal equipment
As early as December 31, 2009, Kunming on the proposed construction solid waste disposal site on the main city planning advice, planning and distribution construction waste disposal sites in Yunnan Province set. Construction waste into resources project, including fixed, mobile and transition of three kinds. Zhengzhou Yifan Machinery Co., investment in equipment to establish fixed two demonstration projects, the disposal of the amount of 400 million tons, the East Area West Area each one, the main processing building waste concrete, bricks and other resources disposal of production road aggregate, wall panels, permeable brick products. Mobile construction waste disposal equipment has five sets of city reconstruction project site in Xishan District Hongmiao village.
Yunnan Province, the construction waste disposal has been forefront of the country. Zhengzhou Yifan Machinery Co., Ltd. has a professional and mature technology in the field of domestic construction waste disposal, the Yifan mechanical construction waste disposal equipment mobile crushing station can be based on the actual site design modifications or special mobile crushing eliminate broken space, environment, the complicated basic configuration restrictions, while convenient, efficient crushing and achieve the effect of reducing the land area occupied, construction waste recycling.
Zhengzhou Yifan Machinery Co., Ltd. represents the overall level of construction waste disposal industry in China, led the construction waste disposal industry leader. Interviews to understand, according to reporters on the ground, the enterprise has with the world's advanced construction waste disposal technology enterprise Germany Abkhazia Mark related technical cooperation. Yifan Machinery construction waste disposal equipment world-class construction waste disposal technology, construction waste, industrial waste, cinder, coal, rock, slag, fly ash, building materials, non-metallic solid garbage waste, solid waste application Process can produce various types of new building materials to meet the quality test specification, can reach 80-100% effective utilization of construction waste, according to the different device configuration, there is no secondary pollution, can achieve near-zero pollution, zero emissions ideal environmental effect.
Yifan Machinery relying on strong technical precipitation constantly develop new products, to occupy an important place in the international market, has become China's most important mining equipment R & D and export base, fully confirmed by an enterprise to develop from the corporate R & D open this reason. R & D is the internal demand and the inevitable choice of the enterprise survival and development, and research resources flow to the enterprise-class talent flow to the first-class enterprise is an irresistible trend of the market economy.

Thank you for your interest in YIFAN. Please use any of the methods below to get in touch with us.
Add: The Middle of Zhengyuan Road, Xingyang Eastern Development Zone.
zip:450100
E-mail:yifanseo@yfmac.com
MSN On line: yifancrusher@yahoo.cn
ICQ: 639607958 QQ: 2502761202
Tel: +86-371-64628852 Fax: +86-371-64628872
The article by impact crusher,protable crusher YIFAN Machinery Editor: http://www.yifancrusher.com, please indicate the source , little effort , thank you .

Dear friends :
Welcome to Zhengzhou Yifan Machinery Co.,Ltd. To contact us through our website,
Please feel free to give your inquiry in the form below.We will reply you with details ASAP.

PREV:
Congratulations Yifan machinery to participate in the 2012 Shanghai Bauma exhibition
NEXT:
Analysis of the parameters of the line speed of the rotor impact crusher