crusher news: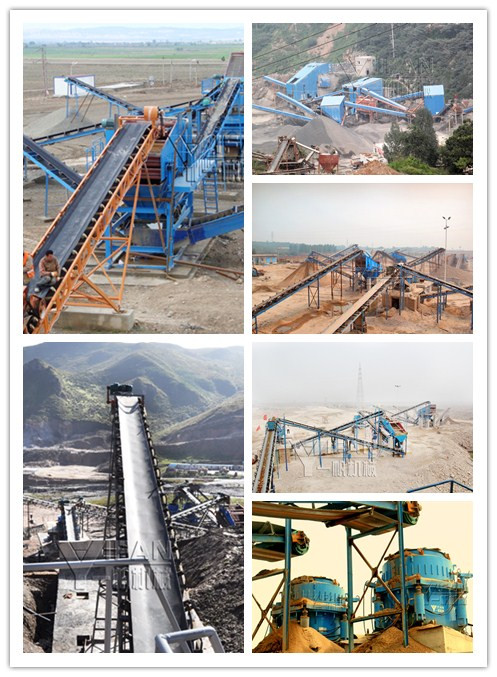 Mobile Screening Station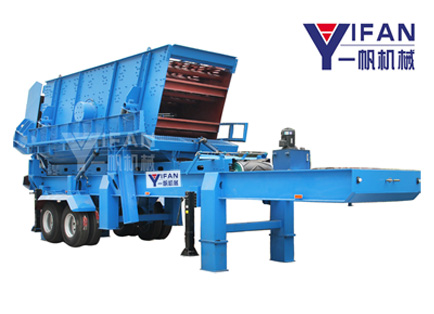 Feed size :480-940mm. Output :90-650T / h.
Crushing materials:Applicable to various quarries and the screening building demolition waste, mining operations. Applications:More suitable for large-scale coal mine or coal preparation plant raw coal (including waste rock) broken mainly used in the industries of coal, metallurgy, mining, chemicals, building materials, etc., are generally used for the following materials in hard rough broken, broken job.
Mobile screening station summary:
Mobile screening station
is a high efficiency screening equipment, self-driven, technologically advanced, full-featured. In any terrain conditions, this equipment can reach anywhere in the workplace. This can reduce the material handling operations, and facilitate the coordination of all the auxiliary machinery and equipment. By wireless remote manipulation screening machine can very easily open to the trailer, and shipped to the job site. Equipment to jobsites not required to be fitted with time, so you can immediately put into work. Without electricity, diesel engines provide a strong impetus, its optimization designed to meet the most technical characteristics of the screening machine, high productivity, uniform finished material granularity.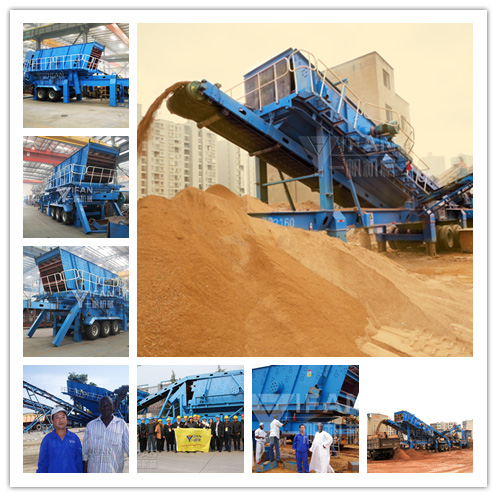 Yifan Machinery Design the PP Series mobile crushing and screening station is able to provide a high run rate and operating flexibility. Mobile crushing and screening station has high production capacity and adaptability, joint operations with Yifan machinery primary jaw mobile crusher, can also be a separate classification as three kinds of particle size aggregate screening machine to use, you can wheel loader, excavator or crusher conveyor to feed. Depending on the sieved material, sieving an amount of 55 ~ 105t / h.
Characteristics and advantages of mobile crushing and screening station:
1, with the high performance of the screening box;
2, automated screening exercise and regulation, maximum screening efficiency;
3, strict management of all operating units, improve product life and reliability;
4, low noise and low emissions characteristics.
Mobile Screening Station Technical Data:
Category
Product Name
PP1548YK2S
PP1548YK3S
PP1860YK3S
PP2160YK2S
PP2160YK3S
PP2160YK4S
Transport dimensions
Model
Length
14000
14740
13260
15230
16000
12680
Width
3300
2780
3180
3720
3100
4360
Width
4180
4500
4550
4500
4680
4560
Weight
22.9
23.9
22.8
28.6
33.2
24.8
Axle load
14.1
10.3
22.5
16.9
23.9
17.8
Kingpins/Axle load
50/9.8
50/13.6
50/2.3
50/11.7
50/9.3
50/7.0
Vibrating Screen
Model
2YK1548
3YK1548
3YK1860
2YK2160
3YK2160
4YK2160
Feeding belt conveyor
Model
B800X12Y
B800X12Y
no
B800X12Y
B1000X12.7Y
B800X12Y
sieve belt conveyor
Model
B650X7.5Y
B650X7.5Y
B800X8.2
B1000X8.2Y
B1000X8.2Y
no
Axis Number
Axis Number
Biaxial
Biaxial
Biaxial
Biaxial
Biaxial
Biaxial
Dear friends :
Welcome to Zhengzhou Yifan Machinery Co.,Ltd. To contact us through our website,
Please feel free to give your inquiry in the form below.We will reply you with details ASAP.

PREV:No
NEXT:
Mobile Teeth Roll Crusher