crusher news: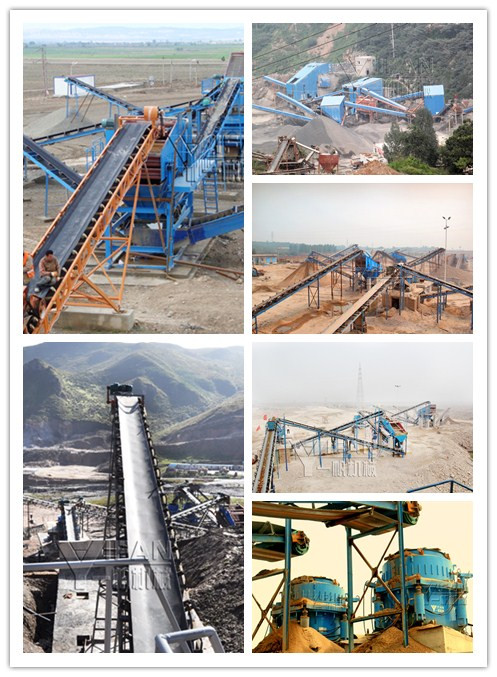 Question:Sand the process of using to pay attention to what security issues ?
Detail:People have been advocating safety first . The Yif
Replay:
People have been advocating safety first . The Yifan Heavy machinery to remind you: the use of machinery is the most important issue is safety , safety first , especially in the production plant , aerial , chemicals , radiation is particularly important , however, the recent spate of mine production of a series of events , even more surprising is that these incidents turned out to be due to the grinding equipment such as crushers caused by improper operation , a reminder that we must in accordance with the instruction manual for the standardized operation . How to correctly use the Sand , Yifan Heavy Industries to introduce the following:
Sand Making Machine installation after inspection departments fasteners fastening , if loose to be tighten . The same time to check the belt tightness is appropriate.
Sand Making Machine start idling 2 ~ 3min , there is no anomaly after the feeding .
Do not replace the pulley to prevent the excessive speed of the grinding chamber to produce an explosion , or low speed impact of Sand 's work efficiency .
Sand start before hand to rotate the rotor , check the tooth claw hammer and rotor operation is flexible and reliable , with or without shell collision phenomenon , whether the direction of rotation of the rotor machine arrow refers the same direction , the power machine and sand lubrication is good.
Sand and power unit should be installed firmly . If the sand making long-term, fixed operations, it should be fixed in cement on the basis of ; if Sand is a mobile operating unit should be installed in the base unit made ??of angle iron , and to ensure that the power machine ( diesel engine or electric motor ) and sand machine pulley groove is rotating in the same plane .
The Yifan Heavy remind Sand mining equipment is necessary to correctly use equipment , to pay attention to their personal safety !
Thank you for your interest in YiFan. Please use any of the methods below to get in touch with us.
Add: The Middle of Zhengyuan Road, Xingyang Eastern Development Zone.
zip:450100
E-mail:yifanseo@yfmac.com
MSN On line: yifancrusher@yahoo.cn
ICQ: 639607958 QQ: 2502761202
Tel: +86-371-64628852 Fax: +86-371-64628872
The article by Sand Making Machine,Sand Maker Manufacturer Yifan Machinery Editor: http://www.sandmakingmachine.net/, please indicate the source , little effort , thank you .
Dear friends :
Welcome to Zhengzhou Yifan Machinery Co.,Ltd. To contact us through our website,
Please feel free to give your inquiry in the form below.We will reply you with details ASAP.

PREV:
What is the difference between the impact crusher and jaw crusher ?
NEXT:
impact crusher speed change mechanism, the cause of the problem analysis