crusher news: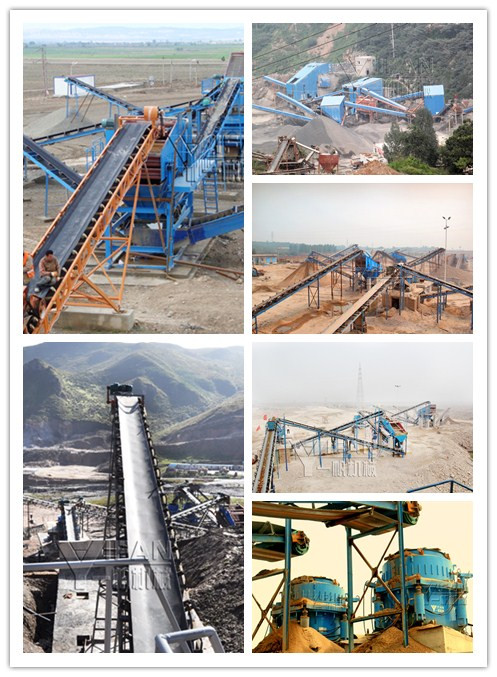 Yifan Machinery production of impact crusher to become a market selling products
With the advent of the market in spring of 2012 the mining machinery industry , Yifan Machinery Heavy Industries, Impact Crusher much the concern of the mining industry to become a market selling products . As we all know , performance is the life of production equipment , if performance is poor , even though no matter how good the quality of products , services, how perfect , is also unable to attract the attention of customers . In mining , even a minor equipment failure , will result in the shutdown of production lines , and caused huge economic losses . Timely maintenance, a maintenance of business interests .
Mining Machinery Co. , Ltd. in Zhengzhou Yifan Impact Crusher crushing chamber , feed particle size , through the optimization of the liner and the specific rotor , greatly improving the production efficiency under a variety of application conditions . Fully meet the exploitation of the mines in China , and easy maintenance, and can be equipped with hydraulic Kai cover wearing parts replaceable is also very convenient . Crusher rotor liner counterattack lining and cavity shape within the vulnerable parts are made of high manganese steel and high chromium steel , improve the reliability of the mechanical components of the durability of the wear material and crusher .
Yifan of mining machinery, adhering to the scientific management method of the modern enterprise , excellence, innovation , China mining machinery industry , the largest product variety and series most complete , most competitive and the influence of one of the large enterprises . The products have been exported to Canada, Russia, Australia, New Zealand , Algeria, South Africa, Malaysia , Indonesia , India, Nepal, Iran and other countries and regions, well received by customers !
Thank you for your interest in YiFan. Please use any of the methods below to get in touch with us.
Add: The Middle of Zhengyuan Road, Xingyang Eastern Development Zone.
zip:450100
E-mail:yifanseo@yfmac.com
MSN On line: yifancrusher@yahoo.cn
ICQ: 639607958 QQ: 2502761202
Tel: +86-371-64628852 Fax: +86-371-64628872
The article by impact crusher,protable crusher Yifan Machinery Editor: http://www.yifancrusher.com/, please indicate the source , little effort , thank you .
Dear friends :
Welcome to Zhengzhou Yifan Machinery Co.,Ltd. To contact us through our website,
Please feel free to give your inquiry in the form below.We will reply you with details ASAP.

PREV:
Powerful impact force of the impact crusher stone impeccable
NEXT:
Impact crusher for mining companies to bring immeasurable benefits