crusher news: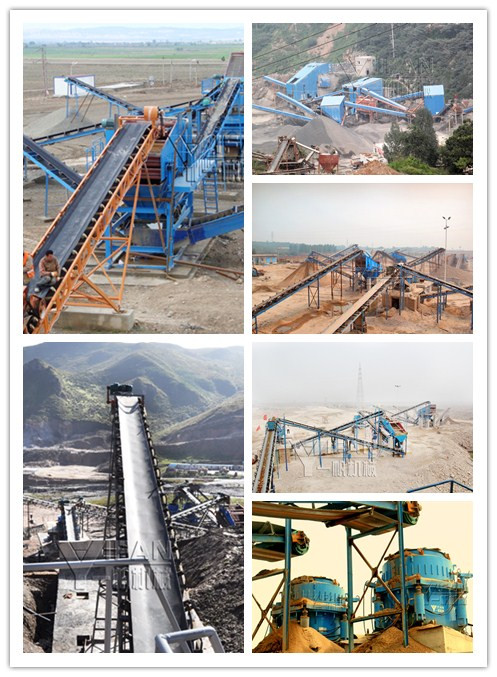 2013 Yifan machinery crushing machine innovation adhere dreams continue to move forward
When we are still surprised by the iPod, Jobs with iPhone re-invented the phone, when immersed in when we are still the perfect iPhone, Steve Jobs introduced the iPad. The aspiring people never to give up their own while the front line in the struggle to maintain posture. As is well known, Zhengzhou Yifan Machinery Co., also with their own hands compilation one by an industry legend, from JC jaw crusher, HCP hydraulic impact crusher machine, to SMH hydraulic cone crusher, VI impact crusher, and then to a mobile crushing plant and construction waste disposal equipment to continue to challenge the most advanced crushing machine technology in the struggle.
Zhengzhou Yifan Machinery Co., with their own efforts in the interpretation of what industry legend, development Yifan company's future is more uncertain, these past splendor and glory will inspire the Yifan companies continue burst of energy. Each of the businesses or individuals are eager to become the industry dark horse, but success are few and far between, Ma said that "the vast majority of people have died in tomorrow night, but did not see the day after tomorrow the sun" because too many people can not stand their own do not even trust their own, they become the eve of the dark horse see less than the next day's dawn retreat real dark horse is always clearly know what they are doing, really have a dark horse potential, will never give up their .
In 2013, Zhengzhou Yifan Machinery Co., Ltd. has already done plenty of preparation, mobile crushing station and construction waste disposal equipment production plant officially put into use, as well as two technical R & D center set up for the entire development of the company has laid a goodbasis.
Looking ahead to 2013, Yifan company will continue to technological innovation for enterprise development goals, including the primary goal will be the technology of the new sand, hydraulic cone crusher, hydraulic impact crusher, hydraulic jaw crushing machine Advantage products upgrade, the next enterprise mobile crushing plant and construction waste disposal equipment will further technology development and innovation, many ways to upgrade their technology, equipment, product quality, staff quality, corporate image, and rely on their own technical superiority has the core competitiveness of enterprises in the field of crushing and screening technology.
As long as we never give up, never proud, convinced that their own dreams, innovation forward in the struggle and progressive research and development of products, the most for the most perfect after-sales service work. I believe we Yifan someday will break loose, I believe that the dark horse is the horse most stunning!
Dear friends :
Welcome to Zhengzhou Yifan Machinery Co.,Ltd. To contact us through our website,
Please feel free to give your inquiry in the form below.We will reply you with details ASAP.

PREV:
Yifan Machinery is a professional manufacturer of Granite crusher and limestone crusher
NEXT:
What are the advantages of efficient hydraulic cone crusher?