crusher news: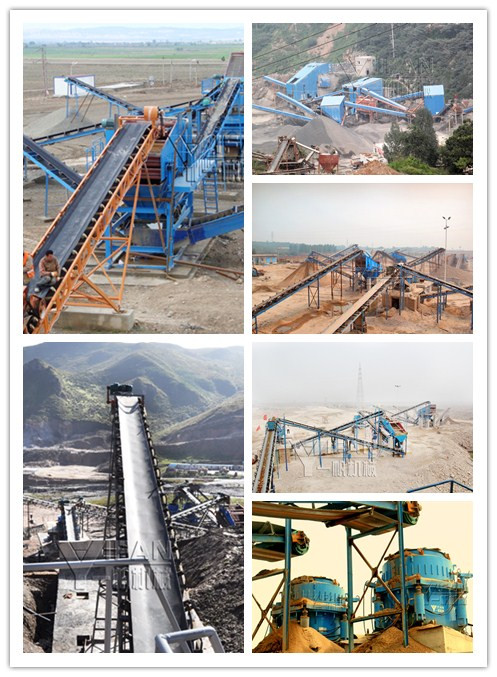 Cone crusher uses? Hydraulic Cone crusher what kind of stone?
Cone Crusher is widely used in mining industry, metallurgical industry, construction industry, road building industry, chemical industry and silicate industry, suitable for crushing hard and medium hard ore and rock, such as iron ore, limestone, copper ore, quartz, granite, sandstone.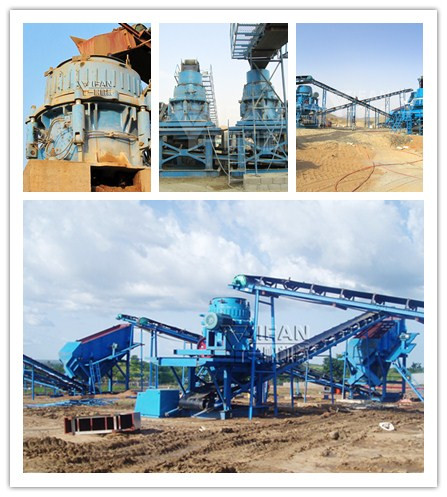 SMH Hydraulic Cone Crusher Introduction:
Hydraulic Cone Crusher used in crushing hardness f ≤ 5-16 Platts all kinds of ores and rocks. Crusher structure from the frame body, adjusting device, adjusting sleeve, crushing cone, transmission and other major parts eccentric and electrical, lubrication and other auxiliary components. PY series cone crusher of crushing cone crusher, cone crusher in the crushing and fine crushing cone crusher are three of this series cone crusher is suitable for crushing medium hardness above ores and rocks. Type the ore crushing chamber use decisions, the standard type used in pieces; medium suitable for medium crushing; short head type is suitable for crushing. According to the different needs of users to buy.
How to choose cone crusher manufacturer?
[1] First look at the strength of manufacturers, reputation, size;
[2] Secondly manufacturers depend on product quality, technical level, the degree of maturity;
[3] Investigated the manufacturer's customer production site, the user site is the most convincing.
[4] Finally be sure to shop around carefully inspected and selected carefully.
Zhengzhou Yifan Machinery Co., Ltd. R & D cooperation with the German Hartz marks a new hydraulic cone crusher has been exported to Russia, Kazakhstan, Azerbaijan, Turkey, Kuwait, South Africa, Egypt, Vietnam, Malaysia, India, Australia, Korea, Canada and the European Union and other countries and regions. For details, please consult our web site customer service.

The article by Crusher,Mobile crusher,Crusher Machine YIFAN Machinery Editor: http://www.yifancrusher.com, please indicate the source , little effort , thank you !
Dear friends :
Welcome to Zhengzhou Yifan Machinery Co.,Ltd. To contact us through our website,
Please feel free to give your inquiry in the form below.We will reply you with details ASAP.

PREV:
Cone crusher classification and characteristics
NEXT:
stone crushing production line - active limestone production line