crusher news: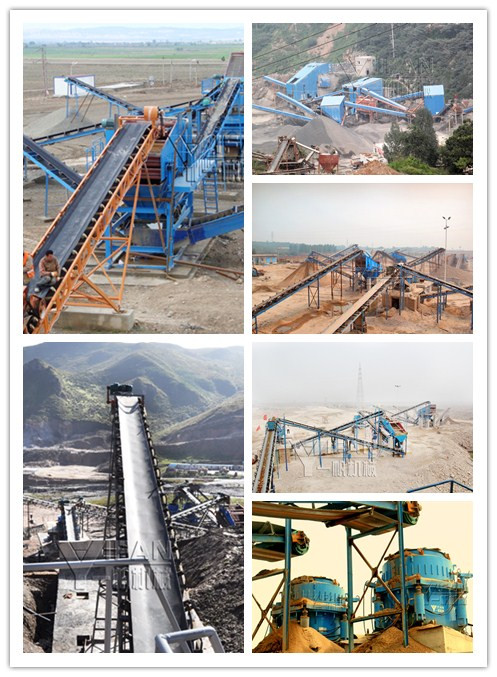 Hydraulic Cone Crusher operation must prevent machine failure
Hydraulic Cone Crusher must start operation malfunction prevention, hydraulic cone crusher in the course of operating personnel must be familiar with the various parts of the machine, pay attention to the following questions, you can prevent the spate of accidents hydraulic cone crusher problems, which can make the machine uptime, improve work efficiency.
Although in recent years the hydraulic cone crusher has been constantly upgrading from SDY Simmons series, SMH series hydraulic cone crusher , the SMG series hydraulic cone crusher, and today the latest SMS hydraulic cone crusher series products of different series cone crusher performance also gradually on the increase. But even the best machines need regular care and maintenance in order to make the machine to play its greater efficiency.
For example, some cone crusher will appear in the environment due to the use the phenomenon of excessive dust, the operator and less emphasis crusher maintenance work, so the operation will also appear in many problems. So to prevent malfunction, do routine maintenance work crusher, you need to pay attention to the following points:
One, is in addition to iron device, ie hydraulic cone crusher have iron removal unit, this can prevent the crushing chamber there is too much iron, iron if the machine too frequently, there will be off-axis phenomenon.
Second, to be at full capacity. Full production is due to meet production requirements in order to avoid too coarse granularity will appear the phenomenon.
Third, is the uniform feeding, this relates to the operating personnel on technical issues. As the hydraulic cone crusher equipment, uniform feeding, can improve the machine's production capacity. Of course, if there is uneven feeding can also cause particle size is too large.
In the hydraulic cone crusher run to a certain time, you can make the appropriate equipment inspection and maintenance, so make hydraulic cone crusher has been maintained at a better running state above, we can get better productivity and product quality .
SMS series hydraulic cone crusher highlights:
Hydraulic adjustment of discharge opening
SMS series hydraulic cone crusher discharge opening is adjusted by hydraulic motor driven adjustment sets to achieve, with the adjustment of the hydraulic locking cylinder lock sets, so you do not arrive at the scene to complete the work of the nesting population adjustment.
Solid base
The integration of newly designed chassis, including the master device, motor, belt guard and other installed modules, simplifying the installation procedure, bring great convenience for users.
The article by YIFAN Crusher,Mobile crusher,Crusher Machine YIFAN Machinery Editor: http://www.yifancrusher.com, please indicate the source , little effort , thank you !
Dear friends :
Welcome to Zhengzhou Yifan Machinery Co.,Ltd. To contact us through our website,
Please feel free to give your inquiry in the form below.We will reply you with details ASAP.

PREV:
PE400 * 600 jaw crusher design and manufacturing advantages
NEXT:
2013 global construction machinery industry conference Yifan won the Chinese construction machinery manufacturer Top 30