crusher news: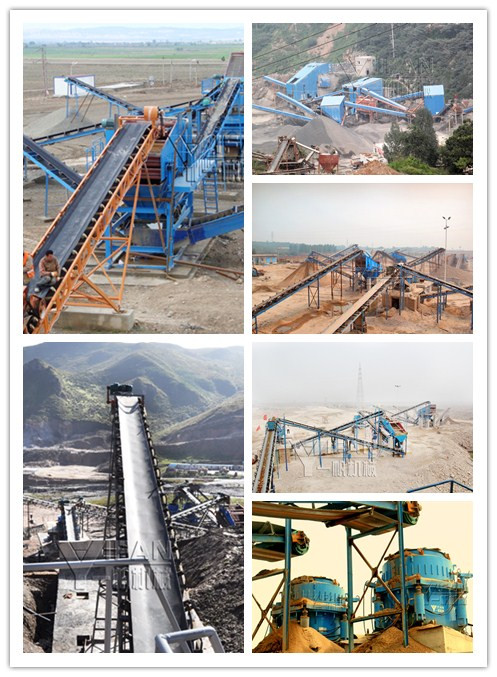 PE400 * 600 jaw crusher advantages
PE400 * 600 jaw crusher is the metallurgical industry and building materials industry, widely used generic crushing equipment. Zhengzhou Yifan Machinery Co., Ltd. production of hydraulic cone crusher, jaw crusher, impact crusher, vertical shaft impact crusher (sand making machine), mobile crushing station and Vibrating Screen and other equipment have been exported to Russia, Mongolia, Central Asia, Africa and other countries and regions. Yifan Machinery has more than crushing screening equipment research and development experts in the field, with a strong new product development capability.
PE400 * 600 jaw crusher design and manufacturing advantages:
[1], PE400 * 600 jaw crusher jaw shell with the whole cast, the overall strength, quality assurance, not a phenomenon jaw crusher jaw shell cracks will appear in use even rupture issue.
[2], PE400 * 600 jaw crusher jaw plate with high manganese steel liner Mn12, long service life.
[3], PE400 * 600 jaw crusher spindle using high quality 45 gauge steel, and after quenching, bending strength and torsional strength increased by 30% or more.
[4], PE400 * 600 jaw crusher shaft seal with a secret palace double seal and oil seal sealing measures, solve the spindle bearings easily into ash damage the bearing problem.
[5], PE400 * 600 jaw crusher spindle bearings are made ​​of high quality genuine bearings, low noise, long life, greatly reducing the number of times the user to replace the bearing, which reduces user maintenance workload, but also reduce user costs.
The article by Crusher,Mobile crusher,Crusher Machine YIFAN Machinery Editor: http://www.yifancrusher.com, please indicate the source , little effort , thank you !
Dear friends :
Welcome to Zhengzhou Yifan Machinery Co.,Ltd. To contact us through our website,
Please feel free to give your inquiry in the form below.We will reply you with details ASAP.

PREV:
European version of the JC jaw crusher than traditional PE jaw crusher has a purchase value
NEXT:
Impact Crusher is a gravel plants sand production line essential crushing equipment