crusher news: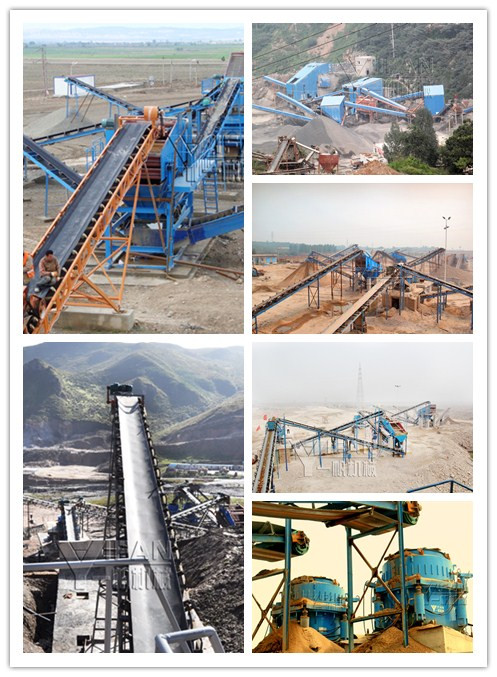 Three factors affect the efficiency of sand making machine
As the city continues to develop, more and more demand for construction sand, ordinary sand and gravel has been far from meeting market demand. Currently, artificial sand and gravel has been used a lot of input, a direct impact on future productivity sand production line efficiency gravel plant. sand making machine efficiency directly affects the productivity of sand production line, can effectively solve the sand making machine efficiency will greatly improve the yield sand production line.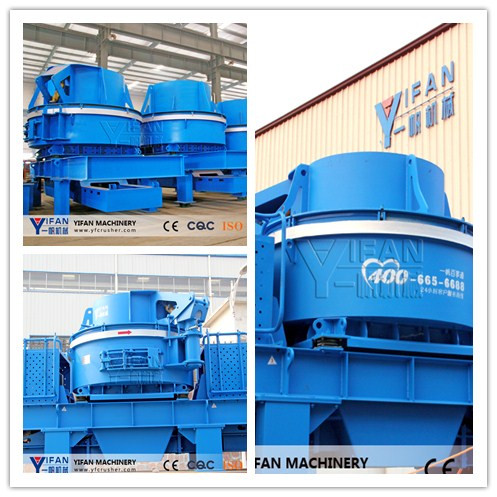 Three factors affect the efficiency of sand making machine
First, the humidity of materials, hardness, viscosity and fineness

The hardness of the material: the harder the material, the more difficult objects broken up, and sand making equipment wear and tear on the more serious, Broken slow, of course, crushing capacity is small.

Humidity of materials: water containing large material, the material easy to adhere to the sand making machine content, but also easy to plug the next conveying process, resulting in crushing capacity decreases. To solve this problem, the first material selected when necessary to strictly control the temperature of the material, the material if the temperature selected is too large, can be dried in the sun, or the way the material to reduce the percentage of moisture.

The fineness of the material: the broken material fineness, fineness requirements, which requires breaking out the finer material, the crushing capacity is smaller. Depends on the specific requirements in this regard may be, if no special requirements, the general will set the fineness of the material can be made ​​of the fine..

The viscosity of the material: the viscosity of the material, the more likely adhesion. Viscosity of the material in the sand making machine sand will adhere to the inner wall of the chamber, if not promptly cleaned, it will seriously affect the efficiency of the crusher, but also seriously affect the normal operation of the crusher. So, the choice of materials, be sure to pay attention to the viscosity of the material is not too large.
Second, the more crushing the material composition of the material in front of a fine powder containing more impact crusher, because these adhesion of powder is easy to transport. So much for the fines content material should advance once sieve. The screening possible fines from the material out, so as not to affect the normal operation of the crusher.
Third, the quality, wear resistance, service life, the failure rate and other factors sand making machine are made ​​in some of the factors affecting sand production line sand production, to reduce these external factors improve sand production, we must choose good raw materials, choose a high-quality sand production line equipment.
Dear friends :
Welcome to Zhengzhou Yifan Machinery Co.,Ltd. To contact us through our website,
Please feel free to give your inquiry in the form below.We will reply you with details ASAP.

PREV:
Jaw Crusher is widely used in basalt crushing production line
NEXT:
Jaw crusher installation technical requirements