crusher news: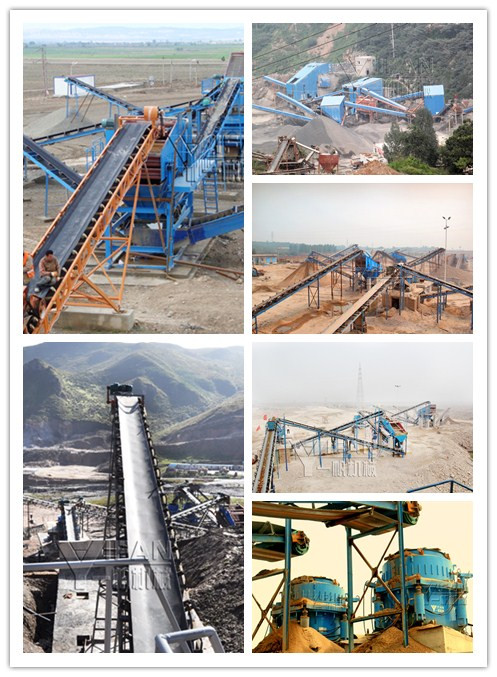 YIFAN SDY Symons cone crusher
SDY Series Symons cone crusher also called Spring Cone Crusher, high-performance, high-index, high-quality, long-life of these hard targets precisely their access to markets, access to users based. Zhengzhou Yifan Machinery Co., Ltd. has been at the forefront of world science and technology, in Yifan opinion, should be fine for fine crushing equipment to do a more professional, natural to choose the price, quality and service are competitive products to do so to successful, accounted for a good brand and a good reputation, has won the praise of users.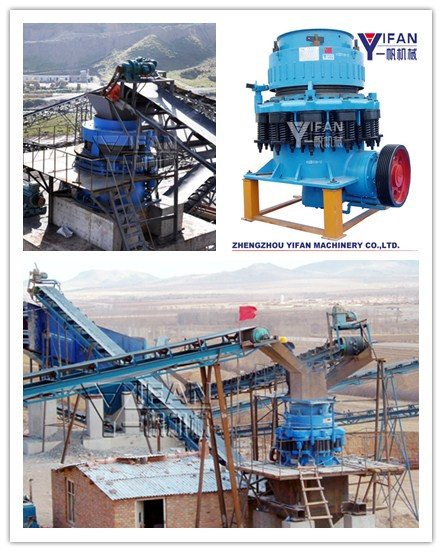 SDY Series Symons cone crusher used in gravel crushing plant
SDY Series Symons cone crusher from Zhengzhou Yifan Machinery Co., Ltd. developed a new type of cone crusher, it is the Zhengzhou Yifan Machinery Co., Ltd. for the metal mining, metallurgy industry, chemical industry, construction industry, iron (public ) road construction unit, the cement industry and gravel industry, and other necessary works building stone units developed advanced equipment. SDY Series Symons cone crusher compared to traditional two jaw crusher and impact crusher, for both life and maintenance rate, the failure rate reflects its unique advantages, and the relative costs at the end.
After years of business experience, for mine stone crushing problems encountered, professional answer. SDY Series Symons cone crusher is a new type of professional development Yifan Machinery crusher optimized cs series cone crusher for improvement, structure more reasonable and perfect, more advanced technology in the manufacture, installation, use, maintenance, etc. are excellence .
For mine stone crushing, SDY series Symons cone crusher use effect is more obvious:
1. Due to mine stone crusher production capacity 600 ~ 800t / h, and is the mine stone crusher capacity 25 to 40 times, an effective solution to the original mine stone crusher operation due to low production rates due to no maintenance matter of time.
2. to be completed by large stone crushing mine. Maximum crushing particle size 1000 × 1200mm, an effective solution to the original stone supply side is mine, while storing large chunks of stone can not use in mines.
3. Finished size is small, only 2 ~ 15mm, effective solution to the original mine stone large size, often blocked downpipe even affect the mill production problems.
4. two materials mixed uniformity, desulfurization mine stone mixing amount greatly improved. The current mixing amount can reach 60%, effectively reducing the cost of raw materials and fuel.
5. Power consumption declined. T mine stone power consumption dropped 1 ~ 2KWh / t, annual electricity savings of 100,000 yuan.
6. effectively improve the labor intensity and work environment. Because mine stone crusher high degree of automation, without human contact material, labor conditions improved significantly.
The article by YIFAN Crusher,Mobile crusher,Crusher Machine YIFAN Machinery Editor: http://www.yifancrusher.com, please indicate the source , little effort , thank you .
Dear friends :
Welcome to Zhengzhou Yifan Machinery Co.,Ltd. To contact us through our website,
Please feel free to give your inquiry in the form below.We will reply you with details ASAP.

PREV:
2013 global construction machinery industry conference Yifan won the Chinese construction machinery manufacturer Top 30
NEXT:
Jaw Crusher is widely used in basalt crushing production line