crusher news: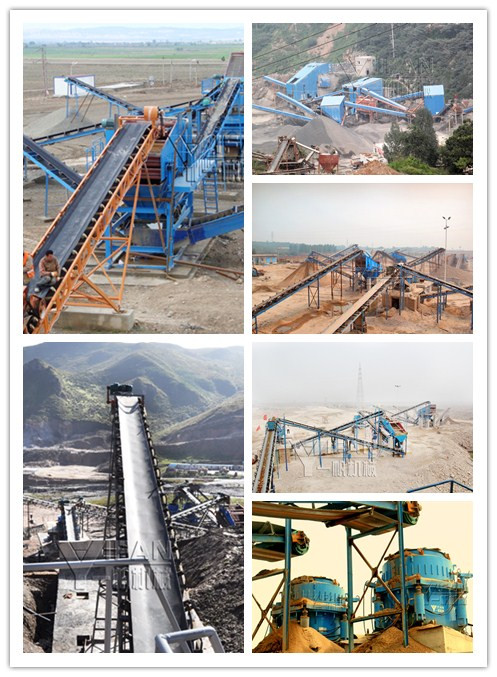 Zhengzhou Yifan gabbro crushing production line successfully put into production in the Middle East
As one of the oldest countries on the Arabian Peninsula, Oman has extensive maritime and land trade activities as early as 2000 BC and has become a shipbuilding center in the Arabian Peninsula. And it is rich in industrial minerals, such as limestone, marble, gypsum, phosphate, quartz stone, kaolin, etc. Zhengzhou Yifan is one of the materials that have been successfully broken into production lines in Oman, gabbro.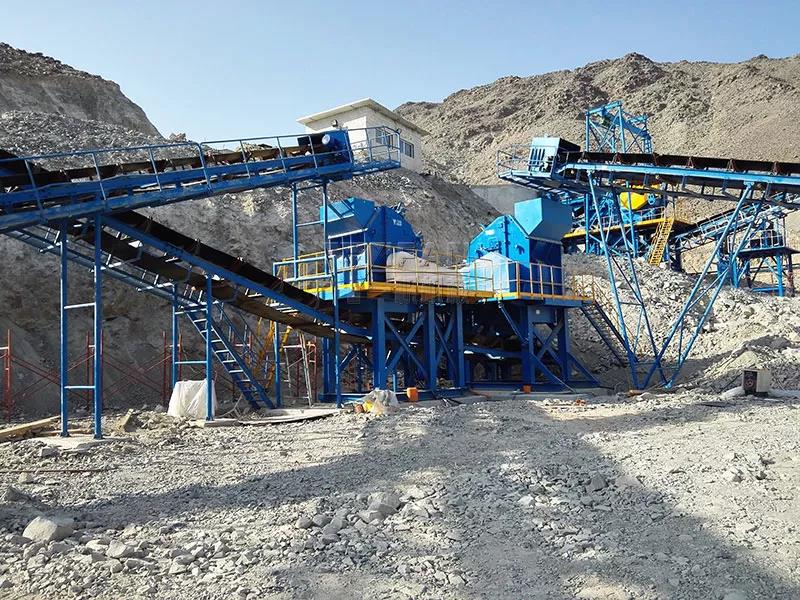 Project Name: Huichangyan All-steel Crushing Production Line
Yield: 500t/h
Application requirements: stone for building aggregates
Equipment configuration: feeder, jaw crusher, cone crusher, impact crusher, vibrating screen, belt conveyor, electronic control equipment, etc.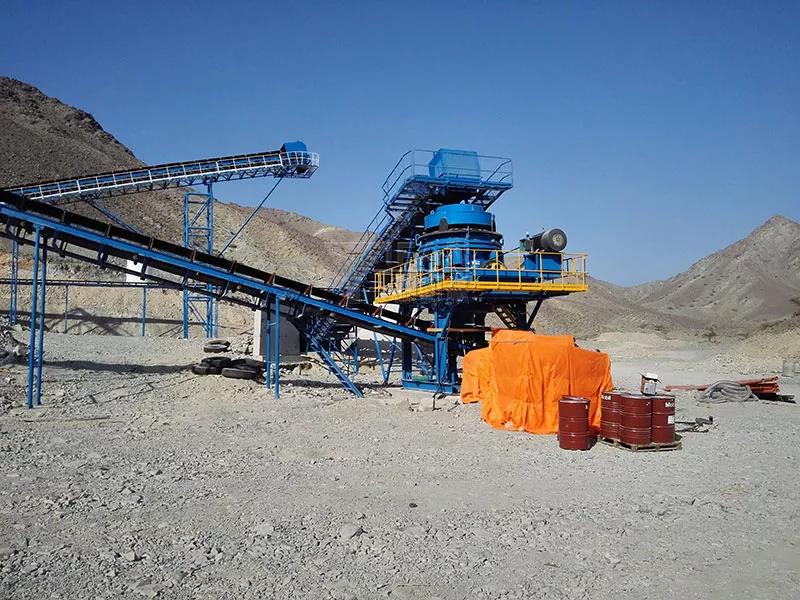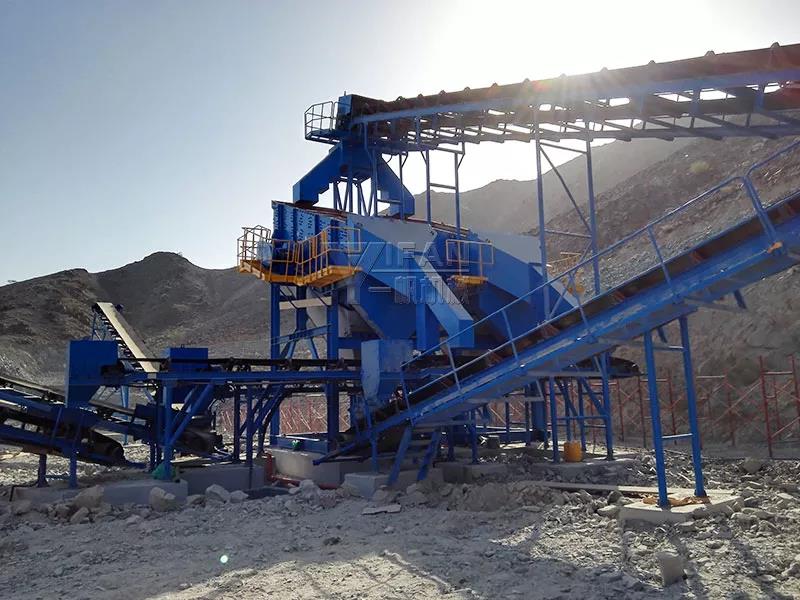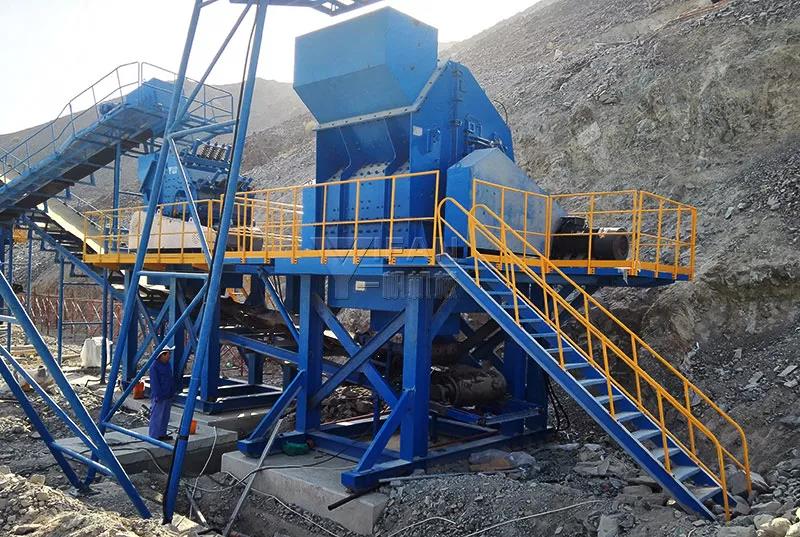 Zhengzhou Yifan's configuration of this gravel production line is mainly composed of feeders, vibrating feeders, jaw crushers, impact crushers, cone crushers, vibrating screens, belt conveyors, and centralized electric control equipment. . Large blocks of stone are sent to the jaw crusher for coarse crushing by the vibrating feeder. The coarse crushing stones are sent by the belt conveyor to the impact crusher for further crushing; the fine crushing stones are conveyed by the belt conveyor. The sieve is sent to a vibrating screen for sieving. Several stones of different specifications are sieved. Stones that meet the requirements for grain size are sent to the finished product pile by the finished belt conveyor; stones that do not meet the granularity requirements are sent back to the counterattack by the belt conveyor. The crusher is broken again to form a closed-circuit multi-cycle, and finally the finished product particle size is met to meet customer requirements. To protect the environment, Zhengzhou Yifan will provide auxiliary dust removal equipment for the production line. Zhengzhou Yifan has always placed the needs and interests of its customers first. Under the premise of guaranteeing the quality of finished products, we are pursuing the lowest cost, saving users costs and achieving a win-win goal!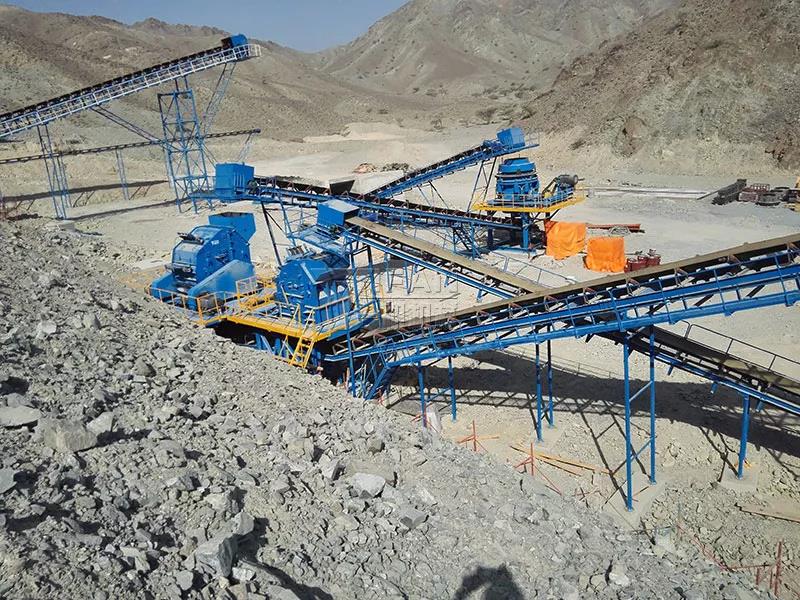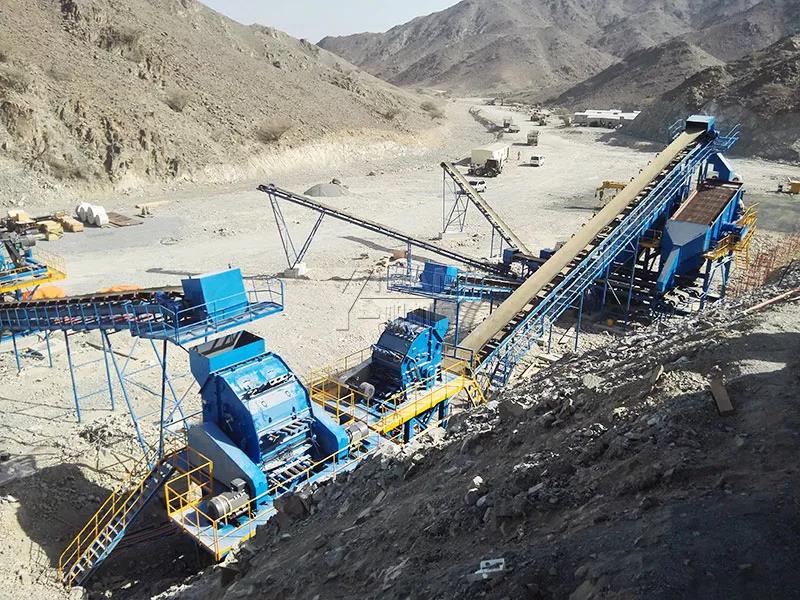 Finished product performance characteristics:
(1) The shape of the finished sand particles is good;
(2) The gradation of finished sand is reasonable and the fineness modulus is adjustable;
(3) All indexes of finished sand meet the high standards of customers and are high-quality concrete aggregates;
(4) Product sand production costs are low and benefits are good.
Dear friends :
Welcome to Zhengzhou Yifan Machinery Co.,Ltd. To contact us through our website,
Please feel free to give your inquiry in the form below.We will reply you with details ASAP.

PREV:
Uganda 250tph granite mobile crushing production line
NEXT:
200t/h Granite Crushing Line Successfully Put Into Production in East Africa