crusher news: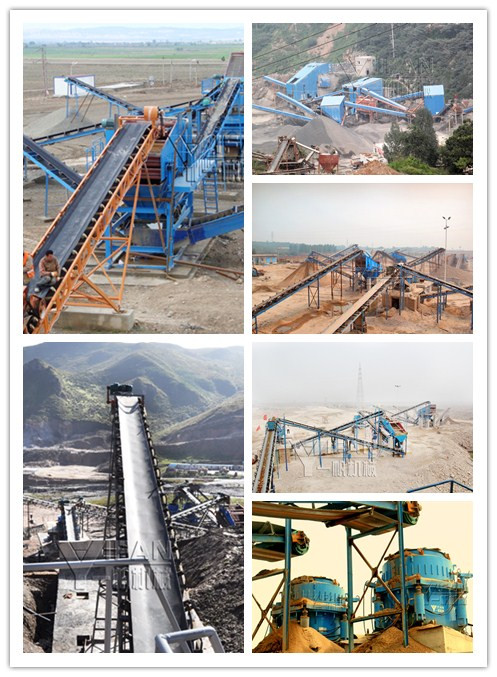 Construction waste recycling - construction waste mobile crushing plants
Crawler Hydraulic Mobile Impact Crusher Station is Yifan Machinery to meet the market demand, self-developed hydraulic drive track-type vehicle chassis walking mobile crushing and screening equipment. Crawler mobile crushing station is mainly used in metallurgy, chemical industry, building materials, utilities often need to move material processing operations, especially for highways, railways, hydropower engineering and other mobility stone work, and for construction waste recycling, users can type according to the processing of raw materials, size and material requirements of different product configurations using a variety of forms.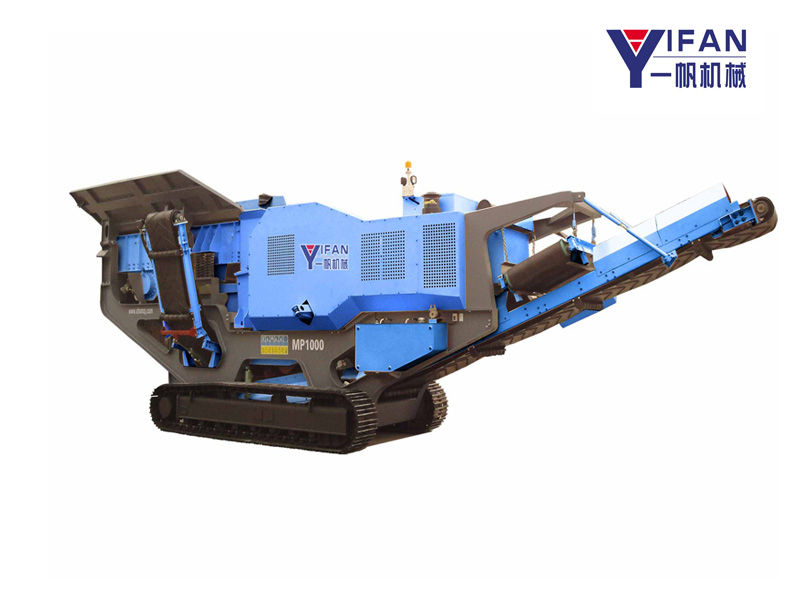 Crawler Hydraulic Mobile Impact Crusher Station, also known as crawler crusher, hydraulic drive track-type mobile crushing station, it is a highly efficient crushing equipment, the use of self-driven approach, advanced technology and complete functions. Mobile stations with excellent maneuverability and adaptability jobsites, without a fixed crusher station installed in place of the various required before preparation, can be completed in a short time to adjust station, ready to enter the working state. This can reduce the material handling operations, and to facilitate the coordination of all auxiliary machinery and equipment. Through a wireless remote control, you can easily open the crusher to the trailer, and transported to the operating ground.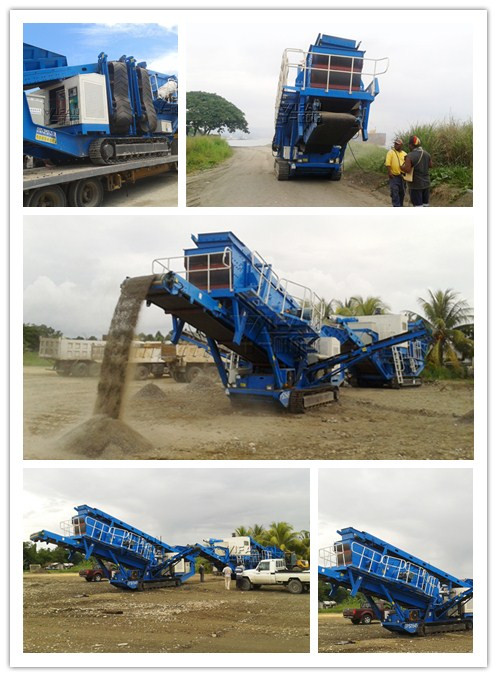 Crawler mobile crushing plant includes crawler mobile jaw crushing plants, Crawler Hydraulic Mobile Impact Crusher Station, crawler mobile cone crushing plants and tracked mobile screening crushing plant.

(1), crawler mobile crushing plant performance characteristics
1. Cummins diesel engine with excellent performance, low fuel consumption, low noise, reliable performance, providing a reliable, economical and environmentally friendly power source. Military cryogenic engine can be installed preheat starting device, so that the device-25C ° in low temperature environment can be easily activated.
2. Chassis adopts crawler rigid ship whole structure, high strength, grounding than down, through the good, on the mountains, wetlands have a good adaptability.
3. Mature technology, high-torque motor running, driving force and high reliability. Walking system adopts full-power variable open hydraulic system, excellent performance, high reliability, can make full use of engine power, the main hydraulic components (pumps, valves, etc.) used in Japan imported components
4. Servo control system use imported Pilot operating system, manipulation of light, accurate control, can realize stepless walking speed.
5. Crushing and screening equipment selection Yifan Machinery production of mature products, compact structure, stable performance; using 20 ° angle, efficient and reliable screening.
(2), crawler mobile crushing plants works
Crawler mobile crushing station set by the material, crushing, transmission and other process equipment as a whole, through the process of optimizing it has excellent rock crushing, aggregate production, the open-pit crushing operations performance, through the different models of the joint, crushing operations constitute a powerful pipeline, more needs to complete processing operations.
We can according to the different needs of different customers to flexibly configure a crushing, secondary crushing and tertiary crushing, while the levels of crushing and screening to optimize the combination, we will do our best to meet customers' needs. Mobile crushing station "first screening after crushing" the "first sieve broken" and other technology.

The article by Crusher,Mobile crusher,Crusher Machine YIFAN Machinery Editor: http://www.yifancrusher.com, please indicate the source , little effort , thank you !

Dear friends :
Welcome to Zhengzhou Yifan Machinery Co.,Ltd. To contact us through our website,
Please feel free to give your inquiry in the form below.We will reply you with details ASAP.

PREV:
Cone crusher is a professional iron ore crushing equipment
NEXT:
Yifan JC jaw crusher production can reach 50-1500t / h