crusher news: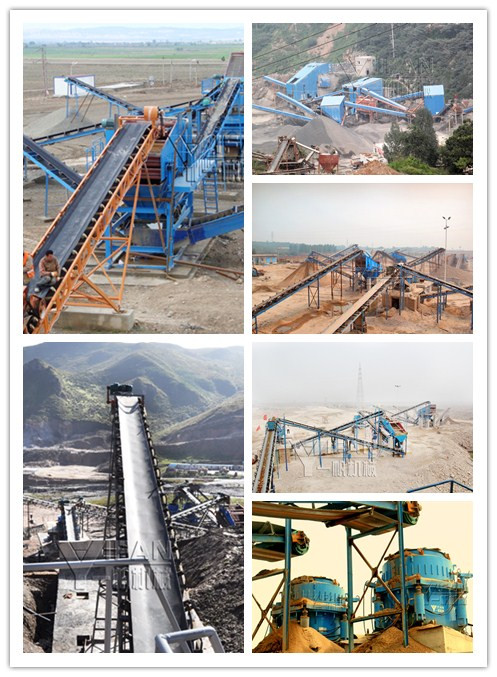 Sand Making Machine
VI Series Vertical Shaft Impact Crushers have another name called Sand Maker, which is high-performance equipment for sand making and shaping, is researched and produced by our corporation through absorbing the advanced technology from Germany, and has achieved world advanced standards. This equipment has two types: rock-on-rock and rock-on-iron. Sand yield of "rock-on-iron" type is higher by 10-20% than that of "rock-on-rock" type.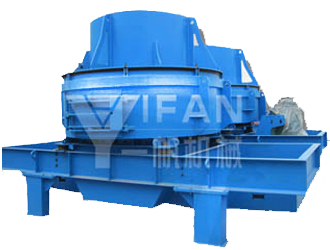 Sand Making Machine VI7000

Usage of VI Series Vertical Shaft Impact Crusher
1.It is used for producing building aggregate,concrete,aggregate for road surface and roadbed,asphalt concrete and cement concrete.
2.It is also used for sand making and shaping in the field of engineering such as water conservancy,hydroelectric power,high-class highway,railway,bridage and municipal works.
3.It is used in fine crushing of ming industry such as building materials,metallurgy,chemical engineer,ming, anti-fire material,cement ect.
4.Vetrtical shaft impact crusher is used for producing glass raw material and quartz sand ect.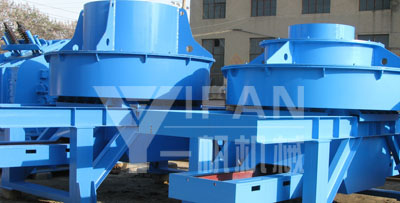 Sand Making Machine VI5000


VI Series Vertical Shaft Impact CrusherWorking Principle
Material falls down to impellor cavity. Under great centrifugal force, it hits material that coming downwards. After hitting each other, they force a vortex between impellor and shell, and hit each other several times, finally smaller stone comes out, and goes to vibrating screen. Satisfactory material is transported by conveyor belt. However overlarge material will go back to Vertical Shaft Impact Crusher to be recrushed. Output sizes can be made according to customer's requirement.
Vertical Shaft Impact Crushers Features and Benefits:
1、Simple and reasonable structure, lost running cost.
2. High crushing rate, energy-saving.
3.It has fine crush and coarse grinding function.
4.It is little affected by the moisture content, and the content can get up to about 8%.
5.It is suitable to crush midium hard, hard special materials.
6.Excellent product of cubic shape, and small fraction of elongated flaky particle shape.
7. Small wear from Impeller liner, and easy maintenance
8. Working Noise is lower than 75 decibel, dust pollution
Thank you for your interest in YIFAN. Please use any of the methods below to get in touch with us.
Add: The Middle of Zhengyuan Road, Xingyang Eastern Development Zone.
zip:450100
E-mail:yifanseo@yfmac.com
MSN On line: yifancrusher@yahoo.cn
ICQ: 639607958 QQ: 2502761202
Tel: +86-371-64628852 Fax: +86-371-64628872
The article by impact crusher,protable crusher YIFAN Machinery Editor: http://www.yifancrusher.com, please indicate the source , little effort , thank you .
Dear friends :
Welcome to Zhengzhou Yifan Machinery Co.,Ltd. To contact us through our website,
Please feel free to give your inquiry in the form below.We will reply you with details ASAP.

PREV:
Vertical Shaft Impact Crusher
NEXT:
Cone Crusher