crusher news: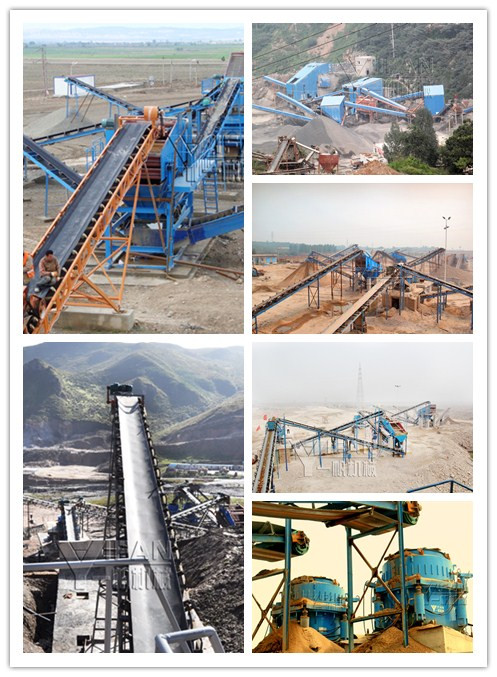 Impact crusher overall plan design
Impact crusher
overall plan designImpact crusher is composed of a machine body, a rotor, back plate, plate hammer, bracket, panel composed by an upper box body, shell, box, the upper cover, a left wall and a right wall, each part is connected by bolts, the upper part is provided with a material inlet, internally lined with high manganese steel liner, wear can be replaced after the casing, between the shaft and the ash leaking phenomenon is very serious, in order to prevent the leakage of ash, with seal. While the lower part of the shell is directly arranged on a concrete foundation, and fixed with anchor bolts.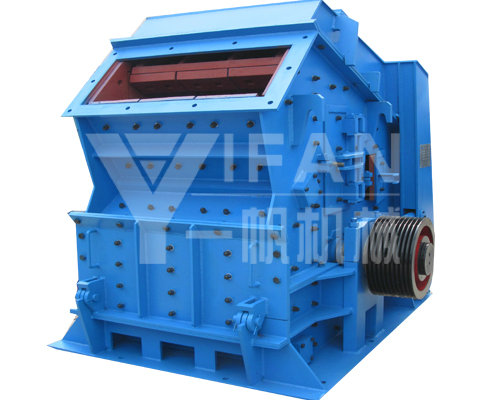 Impact crusher
The rotor comprises a rotor frame, shaft, turntable, plate hammer, hammer plate fastening device. The thick steel plate, thick wall tube, welding and casting, processing welding (for balance ), in contact with the material is welded on tungsten carbide hard alloy wear resistant material. Rotor mass should be focused on the outer edge, increase the momef inertia.
The main shaft and the rotor flat key connection, and has the advantages of simple structure, convenient assembly and disassembly, neutral good, suitable for high speed, under variable load, impact.The spindle is the main part of the rotor, the impact force which will bear. Therefore, the material has high toughness and strength. Usually with a round section, and a flat key connection and other parts.
The counterattack plate two, paragraph three broken-line back plate. An adjustable, one is fixed. The adjustment of a lean is installed in the box body of the screw rod device.Plate hammer crusher wearing parts, so his resistance in that its service life is very important. So the use of KmTBCr26 of high chromium cast iron manufacturing plate hammer, its service life is much better than the high manganese steel material,. Due to the adoption of high chromium cast iron material, impact crusher can break 350MPa of various materials.
Impact crusher plate hammer various shapes, select board hammer shape principle, easy manufacture and fastening, increased service life. This design choice of strip-shaped plate hammer, hammer plate by bolts and plate hammer seat. Plate hammer seat belt tenon block, can use the tenon block work under plate impact hammer, avoid shearing bolt, improve the reliability of bolt connection.
Thank you for your interest in YIFAN. The article by
impact crusher
,protable crusher YIFAN Machinery Editor: http://www.yifancrusher.com, please indicate the source , little effort , thank you .
Dear friends :
Welcome to Zhengzhou Yifan Machinery Co.,Ltd. To contact us through our website,
Please feel free to give your inquiry in the form below.We will reply you with details ASAP.

PREV:
Zhengzhou YIFAN wishes you every happiness when Christmas comes
NEXT:
The Impact Crusher Which is good? Impact Crusher Price _ Crusher manufacturers how to choose?