crusher news: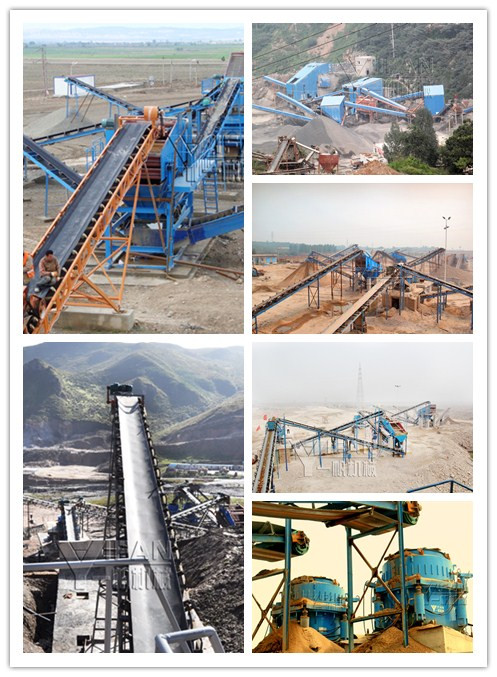 Zhengzhou YIFAN wishes you every happiness when Christmas comes
Christmas is coming, Zhengzhou YiFan Machinery Co.,Ltd bless the friends from all over the world:Merry Christmas. YIFAN nternational trade department sales managers who are belong to English, French, Spanish, Russian regions, recorded video for Christmas, we are sure you will feel warm when you watch these videos.

According to the information offered by International trade department of YIFAN, since early December, Indonesia customers came to our company on-the-spot investigation and spoke highly of YIFAN, they blessed that YIFAN can get continuously powerful development. Customers also showed that they were prepared to set up a long-term friendly and cooperative partnership. At the same time, every department of YIFAN sent Christmas holiday wishes to domestic and foreign friends.

Under the leadership of YIFAN senior leaders,YIFAN is stepping to the top of mining industry. YIFAN takes its own credit as the fundamental of development, bases on the high quality to win the customers' favorable comments. YIFAN is trying to be nudged to invest heavily during the product innovation, and continuously probe advanced technology with International technical communication center. We always develop ourselves with the direction of the customer demand. Our products have been to Australia,Russia, Mongolia, Chile,Central Asia,Western Asia, Africa and other countries and regions.

The coming Christmas heralds the coming of new year, YIFAN has confidence to welcome the Colorful spring of crushing machinery. Once more, we bless all over the world friends: Merry Chrismas.
Thank you for your interest in YIFAN. Please use any of the methods below to get in touch with us.
Add: The Middle of Zhengyuan Road, Xingyang Eastern Development Zone.
zip:450100
E-mail:yifanseo@yfmac.com
MSN On line: yifancrusher@yahoo.cn
ICQ: 639607958 QQ: 2502761202
Tel: +86-371-64628852 Fax: +86-371-64628872
The article by impact crusher,protable crusher YIFAN Machinery Editor: http://www.yifancrusher.com, please indicate the source , little effort , thank you .

Dear friends :
Welcome to Zhengzhou Yifan Machinery Co.,Ltd. To contact us through our website,
Please feel free to give your inquiry in the form below.We will reply you with details ASAP.

PREV:
YIFAN's Booth is Very Lively and Gets Most Attention
NEXT:
Impact crusher overall plan design