crusher news: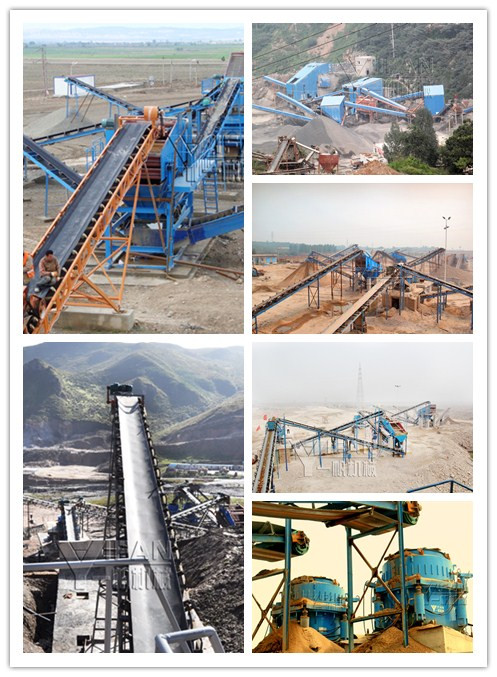 Crusher to be adjusted according to actual needs
Crusher high-speed rotating plate hammer strongly against a new and efficient crushing equipment leaving the ore crushing ore , and its simple structure , small size , large capacity , uniform particle size , less power consumption , is promising a broken machinery .
The impact crusher can be divided into single - rotor and dual- rotor two single rotor impact crusher machine structure depending on the rotor number :
( 1) single rotor crusher 's structure : the structure of the single rotor crusher is relatively simple : organism that is, base , top with bolt shield horizontal drive shaft bearing rolling bearing text in the base back plate , fixed to a rotor shaft , and then hinged on the rotor a few board hammers for crushing ore hanging two from the counter-attack role in the crushing chamber below the shield , as well as to prevent crushing gravel splash in the chain and set the screen .
(2) the work process of impact crusher : Impact crusher working process is relatively simple , ore to the screen by the chain gap into the crushing chamber , the ore in the strong blow of the speed of rotation of the plate hammer the broken ore . ore but will also hit the back plate , back plate collision , was again broken ore again reflected back plate hammer blow crushing , ore can be crushed in the second back plate at the broken ore excreted by the body lower part . Crusher broken hard and brittle ore best . Plate hammer, the back plate of repeated high-speed blow ore , wear and tear is more serious , the need for timely shutdown update , new wear-resistant materials are emerging as the universal application of the machine opens up new prospects .
Thank you for your interest in YiFan. Please use any of the methods below to get in touch with us.
Add: The Middle of Zhengyuan Road, Xingyang Eastern Development Zone.
zip:450100
E-mail:yifanseo@yfmac.com
MSN On line: yifancrusher@yahoo.cn
ICQ: 639607958 QQ: 2502761202
Tel: +86-371-64628852 Fax: +86-371-64628872
Articles by Stone Crusher,Jaw Crusher,Yifan Machinery edit : http://www.stonecrusher.org/, please indicate the source , little effort , thank you .
Dear friends :
Welcome to Zhengzhou Yifan Machinery Co.,Ltd. To contact us through our website,
Please feel free to give your inquiry in the form below.We will reply you with details ASAP.

PREV:
Crusher is widely used in coal crushing
NEXT:
Yifan introduced to the sand making equipment, how to choose