crusher news: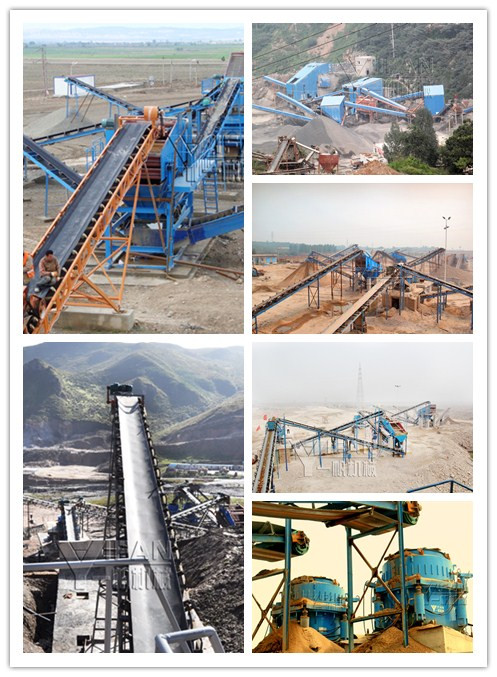 Crusher is widely used in coal crushing
Front Yifan Machinery to share with you classification of the impact crusher This article will share with you the impact crusher crushed coal uses.Coal use is very extensive, and we made during pulverized coal or decomposition of the large mass of coal , it is necessary to use solution from the device , that is, we usually refer to the crusher . Broken due to the different mechanism of action is divided into several different categories . Each crusher for different materials , different forms of crushing, in order to achieve optimal use of performance . Then coal fragile and easily crushed , different from the characteristics of high hardness of the stone is more suitable to use the crusher dissociation and crushing . Yifan Machinery production in Henan PF series impact crusher can play an efficient performance in this area .
Analysis of the coal industry in China at the present stage , it is not difficult to come to its processing capacity requirements . If you can not effectively work together will accumulate a large number of original ore so as to restrain the production and output link . Use specifically for the physical characteristics of the coal production of PF impact crusher becomes more important. In terms of open circuit crushing, or closed-circuit crushing , the Yifan mechanical engineering department for PF impact crusher test have proved that the material grain size through the screening device sieve can effectively achieve the recovery criteria . Sometimes in the open when the grain size of less demanding circumstances , you can directly sell the finished product .
Of course , the closed-circuit conditions , effective materials through the sieve can reach 70% -75% , this can greatly reduce the cost of making the closed-loop system stability has been strengthened to handle more material . Its material progress can increase by 20% . PF impact crusher coal production should be noted that the board hammer and counter lining wearing parts to do a timely and long-term recording and monitoring of the work will not delay the work need to be replaced . Coal crusher choice , many manufacturers would have thought to use the jaw crusher , jaw crusher squeeze principle does not apply to made ??with coal .
Efficiency of its work is slow and huge power consumption and can not effectively use its material hardness properties to self- smash , on the contrary , but subject to the constraints of the physical stress , causing the jaw during a state of fatigue after a long period of production and it is easy to produce Duanzhe phenomenon .
Thank you for your interest in YiFan. Please use any of the methods below to get in touch with us.
Add: The Middle of Zhengyuan Road, Xingyang Eastern Development Zone.
zip:450100
E-mail:yifanseo@yfmac.com
MSN On line: yifancrusher@yahoo.cn
ICQ: 639607958 QQ: 2502761202
Tel: +86-371-64628852 Fax: +86-371-64628872
Articles by Stone Crusher,Jaw Crusher,Yifan Machinery edit : http://www.stonecrusher.org/, please indicate the source , little effort , thank you .
Dear friends :
Welcome to Zhengzhou Yifan Machinery Co.,Ltd. To contact us through our website,
Please feel free to give your inquiry in the form below.We will reply you with details ASAP.

PREV:
Impact Crusher crushing medium principle
NEXT:
Crusher to be adjusted according to actual needs