crusher news: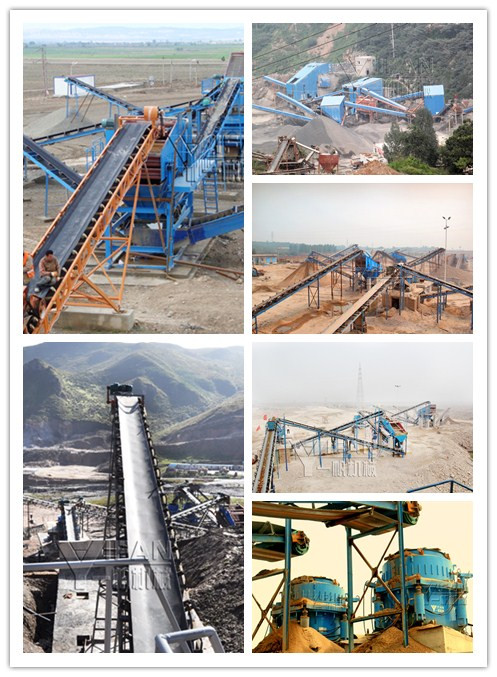 Efficient mobile cone crusher speed up the process of construction waste resources
With the accelerated process of urbanization , the construction waste production every year. Lack of means of construction waste disposal , generally as waste and garbage mixed into one , and finally landfill trouble , the utilization of renewable resources is extremely low, not only seriously polluted the environment , but also caused a great waste of natural resources , is contrary to the green building theory advocated by the current goal contrary to the development of circular economy and building a resource-saving society .
Construction waste utilization business opportunities , construction waste is not garbage, is an effective resource , the construction industry " resources" . Part of the waste by sorting construction waste removed or crushed , most of them can re-use , based on existing technology can be used the way :
1,After crushing the construction waste , separation into coarse and fine aggregate substitute for natural aggregate for the preparation of concrete , road base material and building brick . 2, steel doors and windows , scrap steel , nails , cast iron pipe , black and white tin by sorting the evacuation of non-ferrous metal smelters or steel plants back to refining .3 , waste tiles can be reused by cleaning up . Waste ceramic tile , ceramic ware , broken sorting ingredients to suppress molding permeable tiles or sintered tiles .Microcrystalline glass factory , glass screening evacuation or a glass factory to do the raw materials to produce glass or production glass-ceramic .5 , log cabin frame , wooden doors and windows can be repeated use of processed re-use , or used in the manufacture of medium density fiberboard .
Equipment package screen, the crusher at all levels of vibration of the cone crusher and other units integral to the feeder, conveyor and storage facilities , also includes various auxiliary equipment, such as dusting, cleaning equipment . Urban construction waste with regional diversity of the job site , mobile crushing and screening equipment exactly suited to the characteristics of mobility , according to the site operating conditions necessary to transfer the field operations , which greatly improved work efficiency.Promote the comprehensive utilization of construction waste , and promote the realization of economic, ecological and social benefits of synchronization , coordinated development , the future direction of development . Utilization of construction waste involves a number of issues to social, economic, environmental , and systems engineering . Therefore, the fast of the whole society , a wide range of actively involved .

Thank you for your interest in YiFan. Please use any of the methods below to get in touch with us.
Add: The Middle of Zhengyuan Road, Xingyang Eastern Development Zone.
zip:450100
E-mail:yifanseo@yfmac.com
MSN On line: yifancrusher@yahoo.cn
ICQ: 639607958 QQ: 2502761202
Tel: +86-371-64628852 Fax: +86-371-64628872
Articles by Stone Crusher,Jaw Crusher,Yifan Machinery edit : http://www.stonecrusher.org/, please indicate the source , little effort , thank you .


Dear friends :
Welcome to Zhengzhou Yifan Machinery Co.,Ltd. To contact us through our website,
Please feel free to give your inquiry in the form below.We will reply you with details ASAP.

PREV:
Yifan introduced to the sand making equipment, how to choose
NEXT:
Sand is how to manually wash sand ?