crusher news: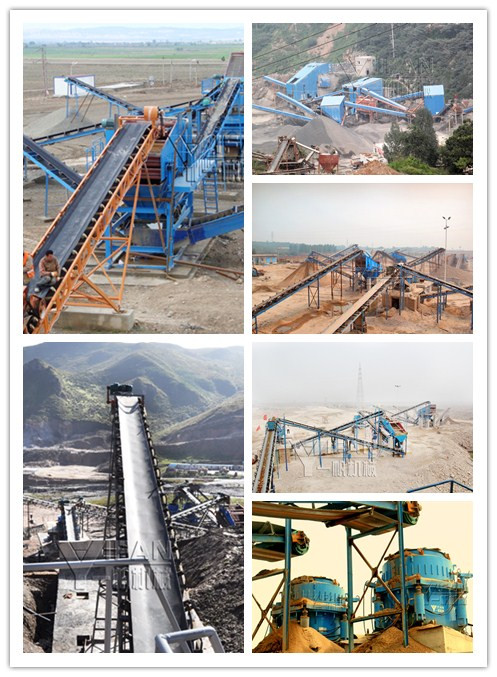 PCL series of impact Sand advantage
At present , the impact crusher used by the mining machinery industry , there are several , such as vertical shaft impact crusher , Yifan PCL series of the impact crusher , the new Sand , fifth-generation sand making machine , the impact crusher , etc. , different Sand device structure is different, but generally works basically the same .
Sand the Yifan PCL series of impact has unique advantages : First, it has crushing and coarse grinding function, simple and reasonable structure , high reliability , environmentally friendly , subject to environmental constraints is relatively small, lower production costs . Second, the unique bearing installation and advanced spindle design , this machine has the characteristics of heavy-duty and high-speed rotating , but also to ensure a more safe and reliable operation of the machine . Third , the vulnerability of low loss , all wearing parts are made of high quality wear-resistant materials , long life . A small amount of wear parts for extra hard wear-resistant material made ??of small size, light weight, ease of replacement parts . At the same time , the impeller and the whirl crushing chamber materials self- lining to significantly reduce the cost of wear parts and maintenance workload .
The production process , the stone can be formed to protect the bottom , the body no wear and durability . Also increase the powder equipment , artificial sand inside the mud powder to get rid of in order to achieve the standard of construction sand and dust content in the artificial sand separator control within the scope of national regulations , thereby enhancing the concrete compressive strength and workability , so that the artificial sand gradation better .
The impact of the Yifan PCL series Sand is the most traditional and most basic , most primitive , is the most practical system of sand equipment , plays an irreplaceable role in the performance of thin broken equipment in a variety of ores , is the most effective , practical and reliable gravel machine.
Thank you for your interest in YiFan. Please use any of the methods below to get in touch with us.
Add: The Middle of Zhengyuan Road, Xingyang Eastern Development Zone.
zip:450100
E-mail:yifanseo@yfmac.com
MSN On line: yifancrusher@yahoo.cn
ICQ: 639607958 QQ: 2502761202
Tel: +86-371-64628852 Fax: +86-371-64628872
The article by impact crusher,protable crusher Yifan Machinery Editor: http://www.yifancrusher.com/, please indicate the source , little effort , thank you .

Dear friends :
Welcome to Zhengzhou Yifan Machinery Co.,Ltd. To contact us through our website,
Please feel free to give your inquiry in the form below.We will reply you with details ASAP.

PREV:
The performance advantages of Impact Crusher
NEXT:
The Yifan vertical impact of the sand making machine to create a superior performance