crusher news: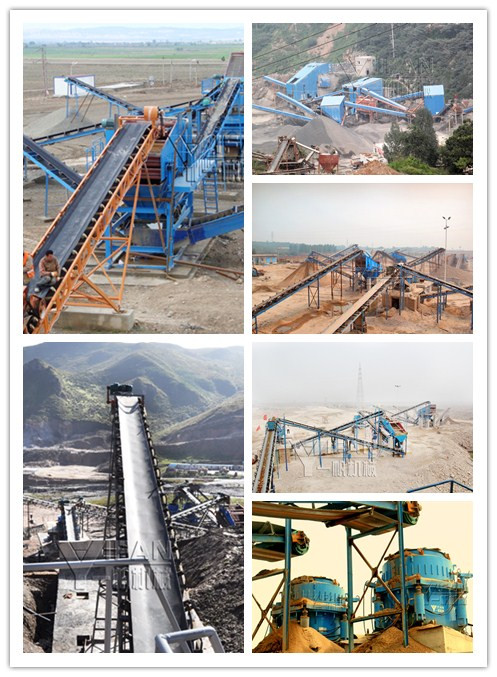 The Yifan vertical impact of the sand making machine to create a superior performance
The the Yifan vertical impact crusher excellent low wear characteristics , Yifan vertical impact crusher equipment also used for high abrasive and secondary disintegration broken produced . In addition , because the product of zero pollution , the impact of sand performance well adapted to the range of glass, quartz sand and other high - purity material produced in 10 - 500t / h produced , to Yifan vertical impact system sand almost be content to any produced in the requirements . The Yifan vertical shock Sand specific bit performance are described in paragraphs .
Yifan vertical impact crusher of simple justice , use of ultra-low expense since the strike crusher ; crushing , coarse features ; smooth operation, work noise , energy efficient , high crushing efficiency ; by the moisture content of materials impact is small, the water content up to about 8% .
Yifan vertical impact of Sand is a unique installation of bearings and predecessors spindle design , this machine has the characteristics of heavy-duty and high-speed rotation ; variety of installation , removable installation ; high reliability , tight security device to ensure that equipment and personal safety ; vortex chamber internal airflow cycle , the dust pollution . Cubic shape , packing density , the iron pollution . Can be used for stone shaping machine .
The the Yifan vertical impact of Sand wearing parts, low loss , all wearing parts are used at home and abroad high quality wear-resistant materials , long life . A small amount of wear parts for extra hard wear-resistant material made of small size, light weight, ease of replacement parts . Impeller and whirl crushing cavity material since the liner greatly reduce the wear parts expense and maintenance workload . Produced in the process , the stone can be formed to protect the bottom , the body no wear and durability .
Thank you for your interest in YiFan. Please use any of the methods below to get in touch with us.
Add: The Middle of Zhengyuan Road, Xingyang Eastern Development Zone.
zip:450100
E-mail:yifanseo@yfmac.com
MSN On line: yifancrusher@yahoo.cn
ICQ: 639607958 QQ: 2502761202
Tel: +86-371-64628852 Fax: +86-371-64628872
The article by impact crusher,protable crusher Yifan Machinery Editor: http://www.yifancrusher.com/, please indicate the source , little effort , thank you .
Dear friends :
Welcome to Zhengzhou Yifan Machinery Co.,Ltd. To contact us through our website,
Please feel free to give your inquiry in the form below.We will reply you with details ASAP.

PREV:
PCL series of impact Sand advantage
NEXT:
What security operations to the impact crusher ?