crusher news: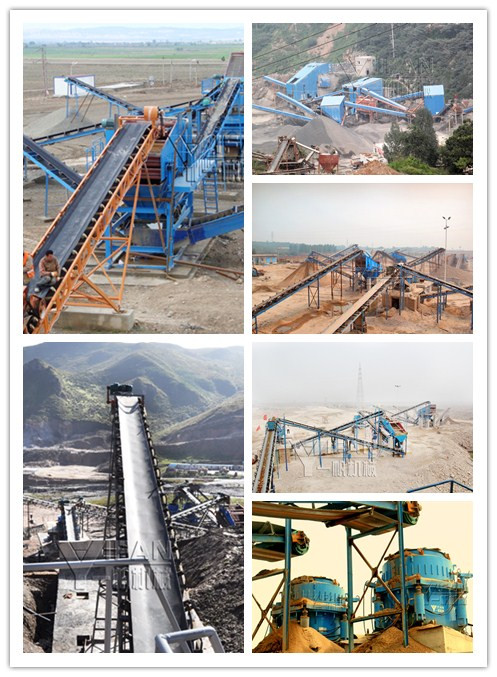 What security operations to the impact crusher ?
Impact crusher confidential all the necessary testing to ensure that the products operate in a safe condition and in good mechanical condition . If used alone, the product must be equipped with main switch and incidents switch .

What security operations to the impact crusher ?

Each class at least once a visual inspection for damage and defects of the device . Failure to promptly notify the person in charge , including any deviations in the normal operational performance . Each failure should be immediately shut down and troubleshooting.
(1)When the machine is running , open the inspection door observation aircraft is prohibited , prohibited any adjustment , cleaning, maintenance and other work to avoid accidents .
(2)Input to the machine can not be broken material to avoid damage to the machine is strictly prohibited .
(3)Machine to maintenance , turn the power off , and take measures to lock the electronic control system .
(4)Machine operation , do not machines work overload .
(5)Catchy is strictly prohibited in the operation of the machine from the crushing chamber toward the peek inside the machine .
(6)Electrical equipment should be grounded, the wire should be reliable insulation , and installed in a serpentine tube .
(7)Machine transmission parts must be additional security devices .
(8)Can not climb up the product to run the device or touch moving parts to clean up any plug material is strictly prohibited .
(9)Operation of the machine may fly out of the rocks and other objects in dangerous areas should always wear a helmet .
(10)Machine in the rotation , the staff can not stand in the line of the force of inertia within the installation of electrical switches should avoid this location .
Thank you for your interest in YiFan. Please use any of the methods below to get in touch with us.
Add: The Middle of Zhengyuan Road, Xingyang Eastern Development Zone.
zip:450100
E-mail:yifanseo@yfmac.com
MSN On line: yifancrusher@yahoo.cn
ICQ: 639607958 QQ: 2502761202
Tel: +86-371-64628852 Fax: +86-371-64628872
The article by impact crusher,protable crusher Yifan Machinery Editor: http://www.yifancrusher.com/, please indicate the source , little effort , thank you .
Dear friends :
Welcome to Zhengzhou Yifan Machinery Co.,Ltd. To contact us through our website,
Please feel free to give your inquiry in the form below.We will reply you with details ASAP.

PREV:
The Yifan vertical impact of the sand making machine to create a superior performance
NEXT:
The impact crusher to enhance the production a few tips