crusher news: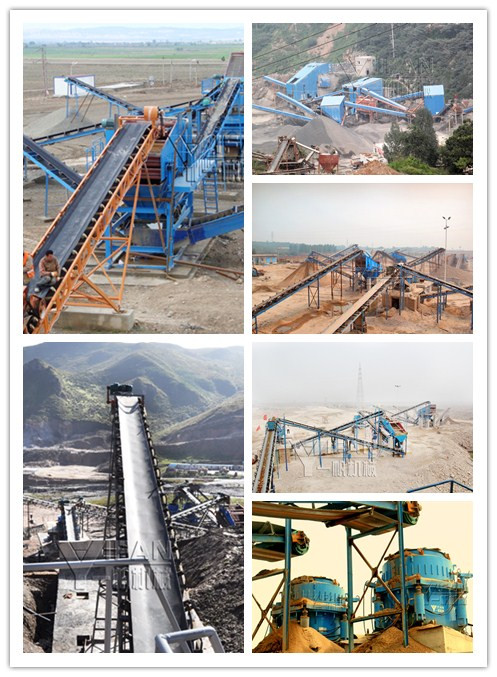 How to install impact crusher ?
How to install impact crusher ?
(1)Impact board and the board hammer gap should work to gradually adjust the small hand to the number of rotation of the rotor to turn adjusted to check for collision . After adjustment, the locking sleeve nut to prevent the nut loose in the back plate by the vibration gradually decline in the collision with the board hammer phase , causing the accident .
(2)The impact crusher , impact crusher discharge port in the lower mounting height and how to feed , a feeding device with , should be considered in system design .
(3)Impact Crusher , impact crusher pump unit with vibration work , installation and fastening should be before the test , all the fasteners , in the production operation should be checked regularly , at any time fastening .
(4)Put break motor installed , it should be according to the installation , with the belt guard .
(5)The installation should pay attention to counter-attack to break the spin ( standard pulleys spin to the arrow ) irreversible .
Thank you for your interest in YiFan. Please use any of the methods below to get in touch with us.
Add: The Middle of Zhengyuan Road, Xingyang Eastern Development Zone.
zip:450100
E-mail:yifanseo@yfmac.com
MSN On line: yifancrusher@yahoo.cn
ICQ: 639607958 QQ: 2502761202
Tel: +86-371-64628852 Fax: +86-371-64628872
The article by impact crusher,protable crusher Yifan Machinery Editor: http://www.yifancrusher.com/, please indicate the source , little effort , thank you .
Dear friends :
Welcome to Zhengzhou Yifan Machinery Co.,Ltd. To contact us through our website,
Please feel free to give your inquiry in the form below.We will reply you with details ASAP.

PREV:
Impact Crusher confidential in their maintenance and inspection
NEXT:
The development of impact crusher