crusher news: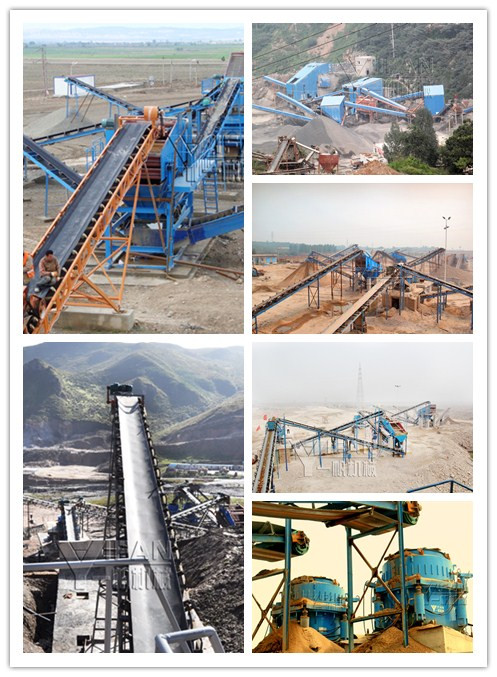 Impact Crusher by which the main components
The role of the back plate to withstand the impact of the board hammering out materials , the materials by the impact and crushing , the material re- bounce the impact area and impact crusher , impact crusher again obtain the required product size .

The back plate of the many forms , mainly folded to form two types of linear and arc . Fold linear counter-attack surface can on the back plate materials are nearly perpendicular to the direction of impact, so get the best of the crushing effect . Arc-shaped counter surface to make material out by the back plate rebound , the intensity of the impact crushed in the center of the circle area to increase the materials free impact crushing effect .
The back plate commonly used steel plate welded . The counterattack surface equipped with a wear-resistant linings, but can also be used to counterattack the roller or grate plate . Less content of fine particles with a grate sew counter surface , its products , equipment, production capacity can be increased , power consumption of the province . But there is a complex structure, difficult to replace the counter-attack surface wear , fast wear and other defects .
The impact crusher rotor most of the overall cast steel , rugged and durable , easy to install the board hammer , its quality , to meet the crushing requirements . Small and light impact crusher rotor can be applied to steel plates welded together .
Board hammer

Closely related to the shape of the plate hammer fastening methods and work load . Board hammer should be designed to meet a reliable , easy loading and unloading work , and improve the metal utilization requirements of the board hammer . The board hammer is generally made ??of high chromium cast iron , high manganese steel and other wear-resistant alloy steel . The shape of the shape of the plate hammer , there is a long strip of T-shaped , S -shaped - shaped , ax -shaped and with a trough , etc. , generally a long strip .
Thank you for your interest in YiFan. Please use any of the methods below to get in touch with us.
Add: The Middle of Zhengyuan Road, Xingyang Eastern Development Zone.
zip:450100
E-mail:yifanseo@yfmac.com
MSN On line: yifancrusher@yahoo.cn
ICQ: 639607958 QQ: 2502761202
Tel: +86-371-64628852 Fax: +86-371-64628872
The article by impact crusher,protable crusher Yifan Machinery Editor: http://www.yifancrusher.com/, please indicate the source , little effort , thank you .
Dear friends :
Welcome to Zhengzhou Yifan Machinery Co.,Ltd. To contact us through our website,
Please feel free to give your inquiry in the form below.We will reply you with details ASAP.

PREV:
Impact crusher maintenance precautions
NEXT:
Six advantages of the impact crusher