crusher news: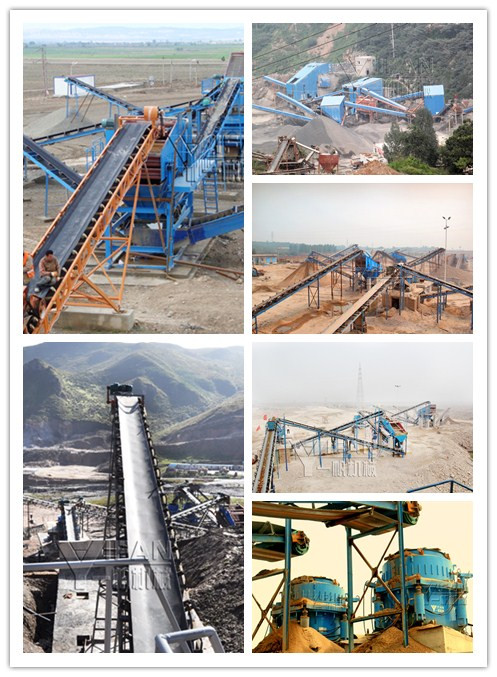 Impact Crusher features of the difference between machine and cone break in the sand making equipment
impact crusher
is greatly impressive .
First,Analysis of the sand making equipment in the counterattack crusher and cone crusher features :
Cone crusher
quarry equipment
in the early 1980s products , even after several generations of product technology development, but the working principle has not changed is the moving cone and static cone extrusion broken stone , the largest the disadvantage is that the power , the output is low and there are internal injuries , broken stones , that the stone cracks , but no broken open , and do not meet the national Highway stone standard . Since 2005 , major construction projects of state regulations impact crusher produced stone . Impact crusher broken stone , iron stone , rock stone and has the advantages of large output power .
Second,Throughout parts of the cone crusher , the design is fine , do not adapt to the mining of stone crushing equipment assault , collision , dust pollution and working conditions requirements , parts are more often small problems affecting equipment normal production ; inside the impact crusher is a large back plate hammer , crushing chamber is a high- manganese steel liner , long life wearing parts , maintenance is convenient .
Third,Cone break each other through the moving cone and static cone squeeze the broken stones, stones broken out of the flat sheet , the more elongated ; impact crusher rotor high-speed rotation to hit the stone , the stone was broken out of the polyhedron , the approximate round grains , the grain -type particle size is relatively good, and no internal injuries . Impact Crusher is a large mixing station, highway , tunnel , bridge materials Required equipment (national regulations, the use of materials of these units must fight back to break the fight out of the stone ) .Stone production line configuration of the 18th Bureau of China Railway , China Railway 16 Bureau I ordered last year Impact Crusher , and former clients , Army weapons manager of Zhangjiakou, Hebei Xingtai, Hebei , Zhang boss , regarded configured the cone crusher has replaced the impact crusher .
Fourth,From economic considerations, the same output of the cone crusher price is higher than the impact crusher price twice .
Thank you for your interest in YiFan. Please use any of the methods below to get in touch with us.
Add: The Middle of Zhengyuan Road, Xingyang Eastern Development Zone.
zip:450100
E-mail:
yifanseo@yfmac.com
MSN On line:
yifancrusher@yahoo.cn
ICQ: 639607958 QQ: 2502761202
Tel: +86-371-64628852 Fax: +86-371-64628872
The article by
impact crusher
,
protable crusher
Yifan Machinery Editor: http://www.yifancrusher.com/, please indicate the source , little effort , thank you .
Dear friends :
Welcome to Zhengzhou Yifan Machinery Co.,Ltd. To contact us through our website,
Please feel free to give your inquiry in the form below.We will reply you with details ASAP.

PREV:
How to effectively solve the problems in the operation of the impact crusher ?
NEXT:
Powerful impact force of the impact crusher stone impeccable