crusher news: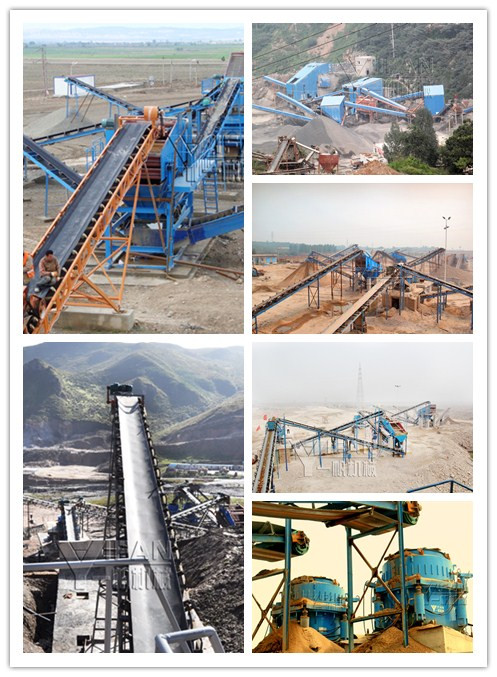 How to effectively solve the problems in the operation of the impact crusher ?
First,Inside the impact crusher to produce the exclusion of the percussion .
(a) Parking clean up the crushing chamber .
(b) The gap between the check liner fastening and hammer and lining ;
(c) Replace rupture pieces .
Second,Bearing temperature is too high Remedy:
(a) Check whether the right amount of grease , grease should be filled with 50% of the bearing capacity ;
(b) Cleaning bearings, replace grease ;
(c) Replace the bearings.
Third,Broken when the sand is too large to exclude methods .
(a) The counter-attack aircraft clearance before and after adjustment or replacement of the liner and plate hammer ;
(b) Adjustment counter-attack aircraft position to make it uniform gap between the sides and racks lining , liner wear on the rack immediately replaced .
Thank you for your interest in YiFan. Please use any of the methods below to get in touch with us.
Add: The Middle of Zhengyuan Road, Xingyang Eastern Development Zone.
zip:450100
E-mail:yifanseo@yfmac.com
MSN On line: yifancrusher@yahoo.cn
ICQ: 639607958 QQ: 2502761202
Tel: +86-371-64628852 Fax: +86-371-64628872
The article by impact crusher,protable crusher Yifan Machinery Editor: http://www.yifancrusher.com/, please indicate the source , little effort , thank you .
Dear friends :
Welcome to Zhengzhou Yifan Machinery Co.,Ltd. To contact us through our website,
Please feel free to give your inquiry in the form below.We will reply you with details ASAP.

PREV:
What caused the impact crusher is easy to damage ?
NEXT:
Impact Crusher features of the difference between machine and cone break in the sand making equipment