crusher news: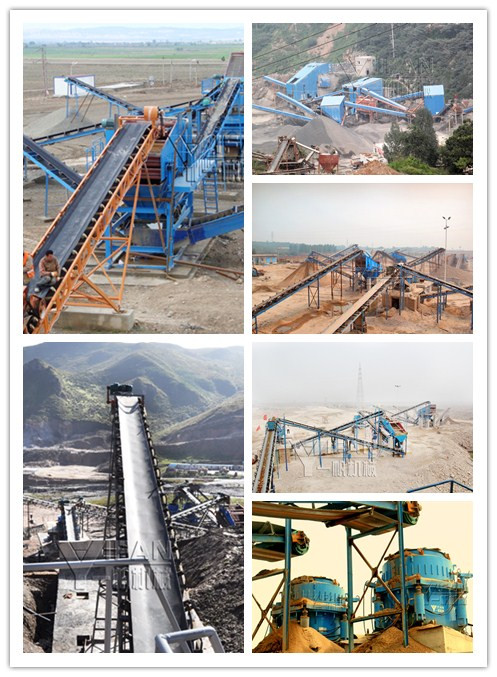 Zhengzhou Yifan Machinery Co., Ltd. production counterattack crusher technical features and advantage
First of all, the mechanism of impact crusher . Dry cement process limestone single-stage counterattack crusher to make the materials to the impact of moving along the level of the joints broken , the material was uniform cube shape .
Chunk of material into the crushing chamber between the back plate and the rotor , the rotation of the rotor part to obtain the kinetic energy repeated impact between the back plate and the rotor , the counterattack by first -class chamber , the second level of the counter-attack chamber and the bottom of the grinding cavity progressively broken , to achieve the required discharge size .
Secondly, the structural characteristics . Impact crusher counterattack cavity , there is enough broken space suitable for the crushing of the bulk material . Impact crusher counterattack plate angle can be adjusted to ensure that the repeated impact of the material between the back plate and the rotor was the right angle , can effectively improve the crushing efficiency . Step by step to counter the crushing process can effectively reduce energy consumption in the crushing process .
The back plate of impact crusher adjustment system also doubles as a machine overload protection device , when the foreign body ( such as iron , etc.) or the block can not be broken into the crusher , the back plate can be automatically rolled back bounce , so that the foreign body through the crusher , prevent foreign objects (such as iron , etc.) or not broken the block and damage the equipment .
Impact crusher parts interchangeability strong, wearing parts , fewer species , and to facilitate the procurement and management of spare parts .
Impact crusher board hammer firmly fixed on the rotor crusher starting torque , the rotor part of the balancing performance is easy to control, run the process of moving a small disturbing force . A smooth start .
Rack part of the impact crusher for the third of the body structure , only to open the rear of the crusher chassis , you can replace the board hammer , the back plate , lining repair and maintenance operations .
Hydraulic opening device for opening and closing of the chassis , can effectively reduce maintenance labor intensity, improve the efficiency of maintenance work to shorten the maintenance time .
Thank you for your interest in YiFan. Please use any of the methods below to get in touch with us.
Add: The Middle of Zhengyuan Road, Xingyang Eastern Development Zone.
zip:450100
E-mail:yifanseo@yfmac.com
MSN On line: yifancrusher@yahoo.cn
ICQ: 639607958 QQ: 2502761202
Tel: +86-371-64628852 Fax: +86-371-64628872
The article by impact crusher,protable crusher Yifan Machinery Editor: http://www.yifancrusher.com/, please indicate the source , little effort , thank you .
Dear friends :
Welcome to Zhengzhou Yifan Machinery Co.,Ltd. To contact us through our website,
Please feel free to give your inquiry in the form below.We will reply you with details ASAP.

PREV:
Impact crusher for mining companies to bring immeasurable benefits
NEXT:
The Yifan counterattack crusher unique to bring good revenue performance for customers