crusher news: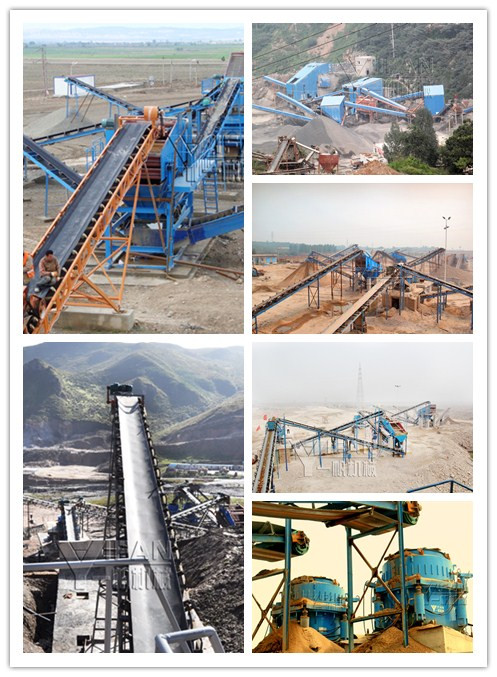 The Yifan counterattack crusher unique to bring good revenue performance for customers
As the 21st century a new round of economic system reform around the world began to put into the construction of rail, road and urban construction , which makes the use of construction sand and gravel tense situation . Yifan Machinery Heavy Industries to build a new generation of Sand pp series impact crusher has been listed for passengers to bring a good income .
Yifan Machinery impact crusher has the following characteristics:
(1)The high chromium plate hammer, counter linings, especially suitable for hard rock crushing , energy efficient ;
(2)Both the structure of the entire board was the small size and the cube -shaped nesting within the pattern ;
(3)The unique board hammer tightening device .
(4)Multi-cavity evenly broken , suitable for crushing hard rock ;
(5)Higher yields , after a more optimized design , the crushing chamber , feed particle size ;
(6)The new wear-resistant materials so that the plate hammer, the back plate and the liner last longer ;
(7)Low feed inlet to facilitate the production line layout and increase the size of the feed ;
Yifan Machinery for many years to build "credibility first, quality assurance and effective whole-hearted Its customers ensuring product quality and service has won the praise of customers . Yifan Machinery has maintained a continuous learning , innovation competition for survival mode , not only can make a sensitive response to the changing market environment , but also built up a good business atmosphere of healthy competition cycle management system , and promote employees and businesses . development and advancement , to improve the service system has laid the impregnable foundation .Each the Yifan people work , have a strong sense of responsibility , integrity, love and serve each customer , to listen to customer feedback to understand customer needs, give full consideration to the individual needs of different customers , in close cooperation , the formation of benign interactive pre- sale and after-sales service to provide a detailed and thorough technical support .
Thank you for your interest in YiFan. Please use any of the methods below to get in touch with us.
Add: The Middle of Zhengyuan Road, Xingyang Eastern Development Zone.
zip:450100
E-mail:yifanseo@yfmac.com
MSN On line: yifancrusher@yahoo.cn
ICQ: 639607958 QQ: 2502761202
Tel: +86-371-64628852 Fax: +86-371-64628872
The article by impact crusher,protable crusher Yifan Machinery Editor: http://www.yifancrusher.com/, please indicate the source , little effort , thank you .
Dear friends :
Welcome to Zhengzhou Yifan Machinery Co.,Ltd. To contact us through our website,
Please feel free to give your inquiry in the form below.We will reply you with details ASAP.

PREV:
Zhengzhou Yifan Machinery Co., Ltd. production counterattack crusher technical features and advantage
NEXT:
The Yifan mechanical impact crusher to win customers good reputation