crusher news: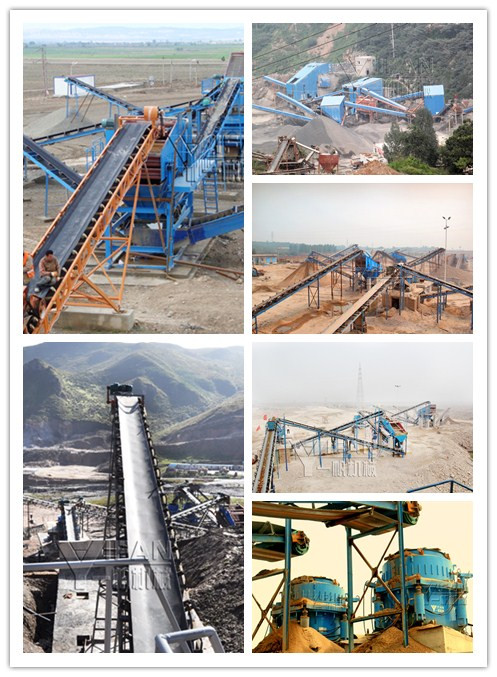 The Yifan mechanical impact crusher to win customers good reputation
Yifan Machinery developed its own production of the pp series impact crusher than larger, more simple structure , run more smoothly , more efficient work , etc. , it is simple maintenance , change convenient decisive advantage of leaving the machine to be a lot of investment favor objects are widely used in building materials, mineral processing , chemical and power sectors . It is the most satisfactory and the Heart of Yifan Machinery on the quality of service requirements , has been praised by the industry and the general user .
Impact Crusher can be widely used in the the hydropower highway stone production line . Three cavities of the Fracture Zone , the rotor body of sleeve connection with keyless , efficient and wear plate hammer , insert the installation form , tilt bearing unique tooth counterattack lining rack multi-faceted open the door, screw or hydraulic opening device so that replacement wearing parts , maintenance is more convenient .Crushing counter-attack function deal with the side length of 100-500 mm of the following materials , the compressive strength of up to 350 MPa , with broken than large , the material was broken cube particles , etc. , crushing compression strength not more than 350MPa hard rock , crisp grain material , especially suitable for the the highway hydropower project , the use of aggregate , fabric and artificial sand , the crushing of hard materials such as basalt , river gravel , granite , hard lime .
Thank you for your interest in YiFan. Please use any of the methods below to get in touch with us.
Add: The Middle of Zhengyuan Road, Xingyang Eastern Development Zone.
zip:450100
E-mail:yifanseo@yfmac.com
MSN On line: yifancrusher@yahoo.cn
ICQ: 639607958 QQ: 2502761202
Tel: +86-371-64628852 Fax: +86-371-64628872
The article by impact crusher,protable crusher Yifan Machinery Editor: http://www.yifancrusher.com/, please indicate the source , little effort , thank you .
Dear friends :
Welcome to Zhengzhou Yifan Machinery Co.,Ltd. To contact us through our website,
Please feel free to give your inquiry in the form below.We will reply you with details ASAP.

PREV:
The Yifan counterattack crusher unique to bring good revenue performance for customers
NEXT:
Yifan Machinery Impact Crusher is the first choice for sand and gravel production line equipment