crusher news: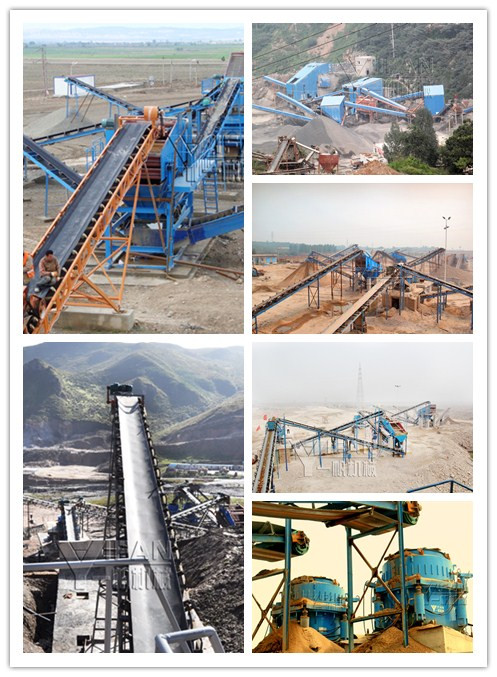 Yifan Machinery Impact Crusher is the first choice for sand and gravel production line equipment
The market for sand and gravel aggregate demand continues to increase driven by the widespread distribution of sand and gravel production equipment . The Yifan machinery as domestic famous mining , crushing and screening equipment manufacturers, and production of the PF series impact crusher much market favor .
Yifan Machinery PF impact crusher is the introduction of foreign advanced technology, combined with the specific mining conditions of the domestic gravel industry developed new efficient crusher is Required equipment on the market today recognized as a large-scale aggregate production line .
The Yifan Mechanical Impact Crusher is a heavy-duty rotor design, a perfect combination of high wear-resistant materials , as well as the design of the crushing chamber . It not only improves the production capacity and product quality, and reduce the cost of production and consumption of wear parts . PF series impact crusher with a higher reliability of the board hammer . In addition , PF Series Impact Crusher is also the largest to reduce equipment maintenance, improved adjustment of operating devices . Thus PF series impact crusher in broken, fragmented, performance unmatched performance in the application of ultra- fine crushing and material recovery .
Thank you for your interest in YiFan. Please use any of the methods below to get in touch with us.
Add: The Middle of Zhengyuan Road, Xingyang Eastern Development Zone.
zip:450100
E-mail:yifanseo@yfmac.com
MSN On line: yifancrusher@yahoo.cn
ICQ: 639607958 QQ: 2502761202
Tel: +86-371-64628852 Fax: +86-371-64628872
The article by impact crusher,protable crusher Yifan Machinery Editor: http://www.yifancrusher.com/, please indicate the source , little effort , thank you .
Dear friends :
Welcome to Zhengzhou Yifan Machinery Co.,Ltd. To contact us through our website,
Please feel free to give your inquiry in the form below.We will reply you with details ASAP.

PREV:
The Yifan mechanical impact crusher to win customers good reputation
NEXT:
Yifan Machinery : cement process has been the strong support of the impact crusher