crusher news: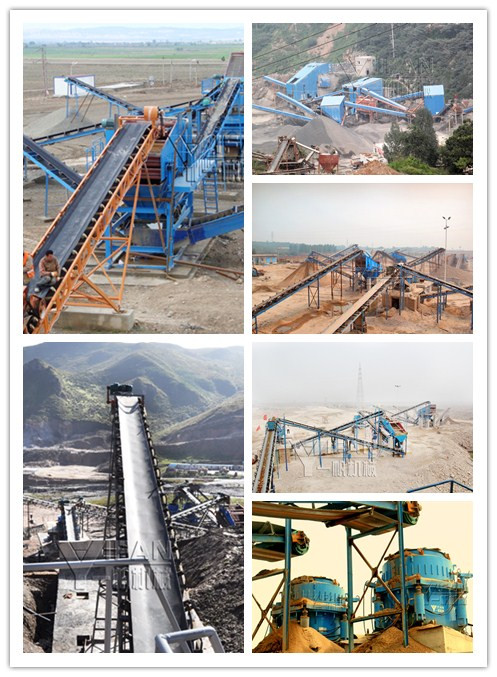 Yifan Machinery : cement process has been the strong support of the impact crusher
Worldwide each year after the comminution of materials reached more than 10 billion tons . The vast majority of these materials should be made after comminution visible crushing and powder engineering has played a huge role in the national economy , while the crusher in cement production process is important .PF Series Impact Crusher Of Yifan mechanical production has larger crushing ratio, and can make full use of the high-speed impacting energy of the entire rotor. However, due to the blow bar is easily to wear, so it is restricted in hard materials. So Impact Crusher is mainly usde in coarse, midium, and fine crush, such as, limestone, coal, Calcium Carbide, quartz, dolomite, sulfuration iron ore, gypsum, chemical raw material etc, under midium hard brittle material.
In the cement production process , a large number of cabinet materials ( limestone , etc.) , fuel , or semi- broken, aims to improve the efficiency of the drying and grinding equipment to facilitate easy materials ( limestone , etc.) pre - homogenization , transportation and storage. Zhengzhou Yifan Mining Machinery Co. , Ltd. production of Impact Crusher is a heavy-duty rotor design, a perfect combination of high wear-resistant materials , as well as the design of the crushing chamber . It not only improves the production capacity and product quality, and reduce the cost of production and consumption of wear parts . The impact crusher with a higher reliability of the board hammer .
In addition , the Yifan mechanical impact crusher is also the maximum to reduce the equipment maintenance, improved adjustment of operating devices . Thus PF series impact crusher in broken, fragmented, performance unmatched performance in the application of ultra- fine crushing and material recovery . And compared to the cone crusher , impact crusher with less investment , less finished piece of stone , low production costs ; compared with hammer crusher wear parts for a long time , high efficiency , small post- investment .
In the process of crushing , the limestone and clay mixture into the impact crusher broken limestone and scrap in the process of crushing the wet material wrapped , dust reduction , the formation of gravel and wet soil mixing materials viscosity decreases , increased mobility , reduce the clogging of the valve is a belt conveyor transport and stockpiling yard preblending and rake to take performance , you can reduce or even remove the limestone and topsoil stripping , ore resources to utilize more fully . This crushing process to reduce construction and operating costs of a processing system , the impact crusher for limestone processing effective to promote the development of the cement process , and achieved good social and economic benefits .
Thank you for your interest in YiFan. Please use any of the methods below to get in touch with us.
Add: The Middle of Zhengyuan Road, Xingyang Eastern Development Zone.
zip:450100
E-mail:yifanseo@yfmac.com
MSN On line: yifancrusher@yahoo.cn
ICQ: 639607958 QQ: 2502761202
Tel: +86-371-64628852 Fax: +86-371-64628872
The article by impact crusher,protable crusher Yifan Machinery Editor: http://www.yifancrusher.com/, please indicate the source , little effort , thank you .
Dear friends :
Welcome to Zhengzhou Yifan Machinery Co.,Ltd. To contact us through our website,
Please feel free to give your inquiry in the form below.We will reply you with details ASAP.

PREV:
Yifan Machinery Impact Crusher is the first choice for sand and gravel production line equipment
NEXT:
The Yifan Mechanical Impact Crusher technical advantages