crusher news: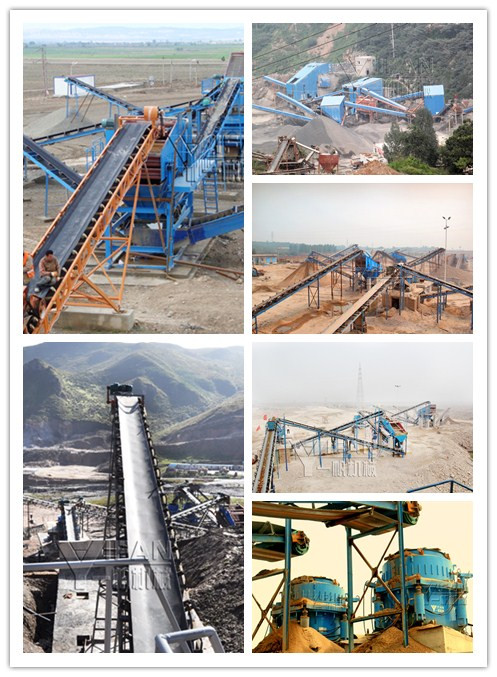 The Yifan mechanical impact crusher used in the grinding system
Impact crusher for crushing process as the main equipment has been successfully applied to the raw meal grinding system, plays a role of increasing production and energy saving. But there are a considerable number of cement plants use effect is not ideal, mainly in the plate hammer, liner wear serious, can not meet the design requirements, the mill production increase effect is not apparent. Currently used in cement grinding system of vertical impact crusher for crushing technology train of thought and direction is correct, many cement factory is successful main reason is the impact crusher for crushing process design is unreasonable and cement grinding system caused by improper selection of technological parameters.
At present, cement grinding with vertical impact crusher for crushing process is usually installed in the cement grinding head parts, this arrangement into crusher clinker and slag containing high temperature iron pot, the above two factors causing crusher hammer and liner wear lead to its change frequently, causing many manufacturers that use the technology economy.
Secondly,5X impact crusher material used in Japan, Sweden, the United States of America bearing and other international brands, the original Japanese imports of depressed cover opening device, the comprehensive performance of more advanced equipment, greatly extended the life of wear-resistant parts; the most important 5X impact crusher the appearance of fine, unique appearance, tight combination, become5X impact crusher roll favored the prerequisite for.
YIFAN Machinery production of 5X impact crusher is the production of sand used in construction equipment , especially suitable for the production of abrasives, refractories , cement , steel grit, slag powder , concrete aggregate , asphalt aggregate and other kinds of brittle materials crushing and broken , is an efficient, energy-efficient gravel sand making equipment , all aspects of the comprehensive analysis of 5X impact crusher uses and specificity make the sales growth has played a strong role in boosting .
Thank you for your interest in YIFAN. Please use any of the methods below to get in touch with us.
Add: The Middle of Zhengyuan Road, Xingyang Eastern Development Zone.
zip:450100
E-mail: yifanseo@yfmac.com
MSN On line: yifancrusher@yahoo.cn
ICQ: 639607958 QQ: 2502761202
Tel: +86-371-64628852 Fax: +86-371-64628872
The article by Impact crusher,protable crusher YIFAN Machinery Editor: http://www.yifancrusher.com/, please indicate the source , little effort , thank you .
Dear friends :
Welcome to Zhengzhou Yifan Machinery Co.,Ltd. To contact us through our website,
Please feel free to give your inquiry in the form below.We will reply you with details ASAP.

PREV:
The Impact Crusher infrastructure to increase aggregate production YIFAN Mechanical Information
NEXT:
Zhengzhou YIFAN new impact crusher another crushing industry, new glory