crusher news: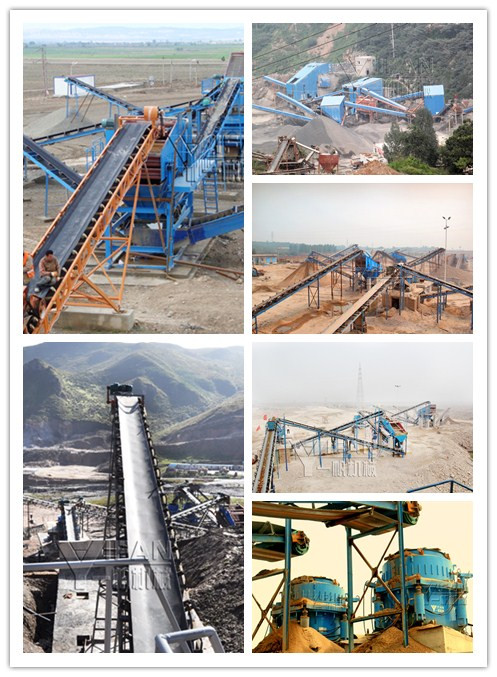 Yifan Machinery newly developed PF impact crusher is widely used in sand making production line
PF Series Impact Crusher absorbing domestic and foreign advanced technology, developed a new generation of counter-attack crusher, stone production line is widely used in industries such as hydropower, highway . New PF Impact Crusher with three cavities of the Fracture Zone , broken large amount of broken material is cubic particles , the rotor body of sleeve connection with keyless , efficient and wear plate hammer, insert the installation in the form of installation , tilt bearing , unique toothed counterattack liner, open the door , screw or hydraulic rack multi-faceted open the device to the replacement of wearing parts , maintenance is more convenient .New PF impact crusher using the latest manufacturing technology and unique structural design , processing and end product was the cube , no tension and cracks , grain shape is quite good , can crusher feed size of not more than 500mm , the compressive strength of not more than 350MPa variety of crude , fine materials , the grain size of nesting can be adjusted .
The new PF impact crusher performance characteristics :
[1] broken full function, high productivity, mechanical wear small, high comprehensive benefits.
[2] three cavity fracture zone, the rotor body adopts a keyless cone sleeve connection, high wear-resistant plate hammer, unique tooth back lining, high crushing efficiency;
[3] insert the installation form, tilt bearing seat, a multi-directional opening, screw or a hydraulic opening device so that the replacement of wearing parts, maintenance more convenient;
[4] counter-attack crusher jaw plate wearing law, is generally fixed jaw tooth plates in the discharge zone of the upper area to wear, this technology will set back plate used as a" straight -- modified Gauss curve". This innovative design got excellent results. Practice of the counterattack plate wear, and adopts a new alloy material, which improves the service life of2-3times above.
[5] in order to ensure the material crushing cavity of extrusion times and improve the crushing ratio, the technique appropriate for heightening the crushing cavity height, constitute the so-called "advanced type" the crushing chamber; and to improve the yield, deduces new eccentric shaft speed formula, i.e. patent product of the eccentric shaft speed can reach 330-350rpm. This enlarges the swing frequency, not only reinforces the crushing function, but also improve the machine output.
The technological transformation of the impact crusher sand full of sand production line equipment, more advanced production technology . Impact Crusher can also be used alone , and I have a full set of sand production line equipment, high degree of automation , low run production , high production efficiency . Such as over you would also like to know more about the production line , such as how to build sand making production line ? Sand production equipment, impact crusher how much money ? You can contact our 24 hours online customer service .
Thank you for your interest in YIFAN. Please use any of the methods below to get in touch with us.
Add: The Middle of Zhengyuan Road, Xingyang Eastern Development Zone.
zip:450100
E-mail:yifanseo@yfmac.com
MSN On line: yifancrusher@yahoo.cn
ICQ: 639607958 QQ: 2502761202
Tel: +86-371-64628852 Fax: +86-371-64628872
The article by Impact crusher,protable crusher YIFAN Machinery Editor: http://www.yifancrusher.com/, please indicate the source , little effort , thank you .

Dear friends :
Welcome to Zhengzhou Yifan Machinery Co.,Ltd. To contact us through our website,
Please feel free to give your inquiry in the form below.We will reply you with details ASAP.

PREV:
The Yifan mechanical intimate service achievements crusher industry to the world stage
NEXT:
Impact crusher in concrete sand and gravel aggregate produced can not be replaced