crusher news: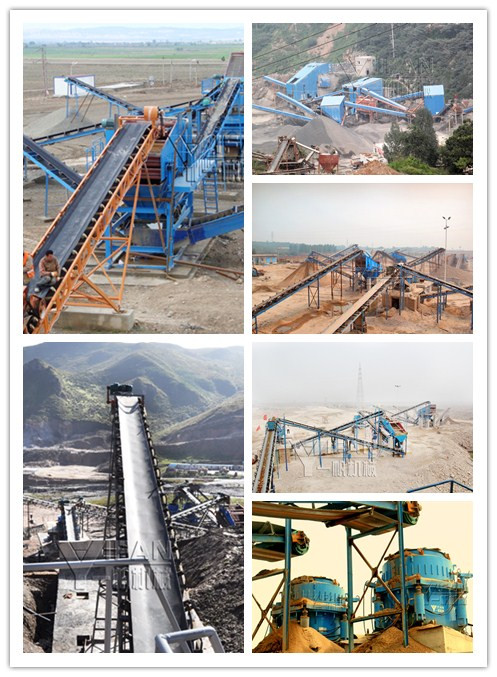 The Yifan mechanical intimate service achievements crusher industry to the world stage
The Yifan mechanical concern all care about our crusher equipment customers problems and difficulties, to Yifan You can enjoy the affection of our initiative to provide services to you , as well as comprehensive service and support , and sincerely look forward to cooperating with you !
Yifan Machinery professional sales crusher - crusher sand mining equipment, the core technology specializing in the production , occupies a leading position in the market , the purchase of equipment is absolutely affordable .
And market demand " overwhelmed " in order to meet the construction waste industry heyday of the development needs of companies to invest heavily to build construction waste disposal equipment plant has also been put into use for the production of daily orders . Since 2007 , Zhengzhou Yifan Machinery Co., Ltd. developed the first nationwide first construction waste disposal equipment - mobile crushing plant , causing a great concern for people from all walks of life at home and abroad .Instantaneous time , Yifan Machinery and construction waste disposal equipment everywhere around the country , first to set off a new upsurge of the Chinese construction waste recycling , pointing out the direction for China 's construction waste recycling . Zhengzhou Yifan Machinery Co., Ltd. construction waste disposal equipment sales division established, consistently uphold the enterprise " rigorous , realistic, lean , agile " management philosophy, dedication " continuous innovation , eternal class struggle ," the spirit of innovation , the pursuit of high quality work to create high-quality products " , which " for the community to customers for employees to create value " .
Thank you for your interest in YIFAN. Please use any of the methods below to get in touch with us.
Add: The Middle of Zhengyuan Road, Xingyang Eastern Development Zone.
zip:450100
E-mail:yifanseo@yfmac.com
MSN On line: yifancrusher@yahoo.cn
ICQ: 639607958 QQ: 2502761202
Tel: +86-371-64628852 Fax: +86-371-64628872
The article by Impact crusher,protable crusher YIFAN Machinery Editor: http://www.yifancrusher.com/ ,please indicate the source , little effort , thank you .

Dear friends :
Welcome to Zhengzhou Yifan Machinery Co.,Ltd. To contact us through our website,
Please feel free to give your inquiry in the form below.We will reply you with details ASAP.

PREV:
Zhengzhou YIFAN new impact crusher another crushing industry, new glory
NEXT:
Yifan Machinery newly developed PF impact crusher is widely used in sand making production line