crusher news: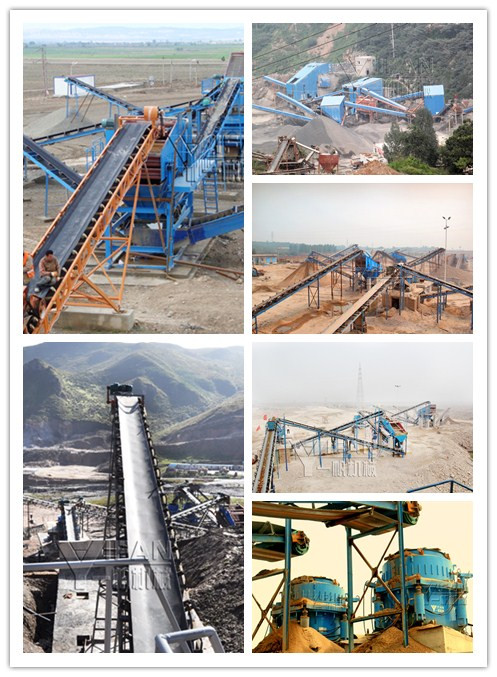 Yifan Machinery VI impact crusher series mobile crushing and efficient operations to promote the development of artificial sand
The Yifan mechanical launch VI impact crusher series mobile crushing plant for large-scale projects , especially in the aggregate production , the production of aggregate from the finished product requirements to production needs can be fully in line with .
Highway projects each section shorter construction period , generally between one to two years , the demand for aggregates and power station project is relatively small compared to road works the line is longer , such as a highway project the aggregate required by a material supply , so that the transport distance , greatly increasing the construction costs, and caused large-scale mining stone, would be near the vegetation , rivers, natural landscape , ecological environment in one place no small impact . In highway engineering , mostly according to the principle of proximity , taking into account the factor under the conditions of the transport distance , environmental, economic , layout multiple sand and gravel materials processing sites .
VI impact crusher series mobile crushing plant for artificial aggregate processing system , which is equivalent to an artificial sand production line , this set of Sand mobile crushing station equipment will be able to meet the needs of stone and artificial sand production at the same time .
Yifan Machinery VI impact crusher series mobile crushing plant with excellent performance, high reliability , short length , covers an area of ??small range , light weight, mobility , reduce material handling costs , adaptable , flexible combination, easy to transport a short time , the assembly , operation and maintenance of safe , simple, in line with the features and advantages of the strict environmental standards . Its good performance and mobility, as if tailored for highway projects .
Yifan Machinery VI impact crusher series mobile crushing fineness modulus of the station to produce sand , dust content , gravel , grading , flakiness content , super- Thomson diameter of the parameters indicators can meet Zhongxian highway bridges, tunnels , road and other projects with material requirements to produce the finished gravel aggregate to meet the specifications , can be seen that the artificial aggregate in highway engineering is entirely feasible and promising .
Thank you for your interest in YIFAN. Please use any of the methods below to get in touch with us.
Add: The Middle of Zhengyuan Road, Xingyang Eastern Development Zone.
zip:450100
E-mail:yifanseo@yfmac.com
MSN On line: yifancrusher@yahoo.cn
ICQ: 639607958 QQ: 2502761202
Tel: +86-371-64628852 Fax: +86-371-64628872
The article by crusher,protable crusher YIFAN Machinery Editor: http://www.yifancrusher.com/, please indicate the source , little effort , thank you .
Dear friends :
Welcome to Zhengzhou Yifan Machinery Co.,Ltd. To contact us through our website,
Please feel free to give your inquiry in the form below.We will reply you with details ASAP.

PREV:
Yifan Machinery impact crusher for sand and gravel aggregate production to accelerate development of the city
NEXT:
The new impact crusher hammer frame and hammer , install and balance