crusher news: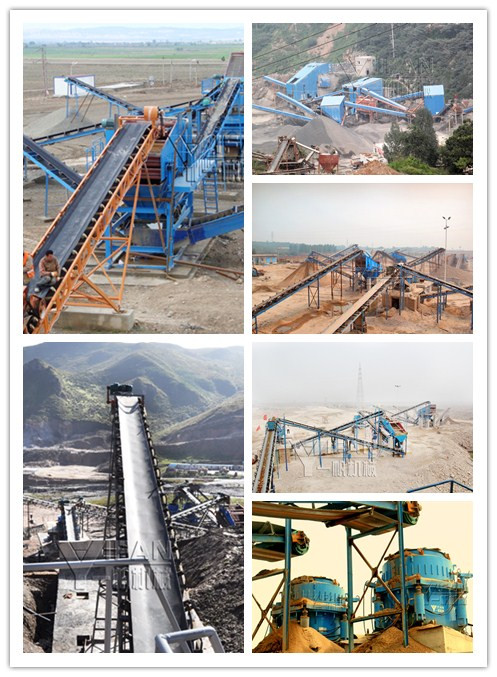 The new impact crusher hammer frame and hammer , install and balance
With the growing demand for construction aggregate , Yifan Machinery new impact crusher is much of the market. Front , Yifan Machinery to share on the operating parameters of the new impact crusher , then to share with the new counter-attack to the frame and hammer crusher hammer . New impact crusher rotor of the spindle, the hammer frame and hammer , a high-speed rotary motion components , install and balance problems of the hammer frame and hammer it is very important , otherwise the crusher work will create an imbalance vibration injury spindle bearings and other components .
If the rotor center of gravity deviation from the geometric center of the shaft , the resulting imbalance of static ; the rotation centerline of the rotor and the main axis of inertia centerline does not coincide were cross state , it will have the power imbalance . Rotor imbalance , crusher bearings In addition to withstand rotor mass , but also by the inertia centrifugal force , inertia centrifugal moment , so that bearings wear out quickly , increase in power consumption , resulting in mechanical vibrations .
New back-breaking L / D ratio is small , most of the rotor speed below 1500r/min , generally static balance adjustment . The rotor static balance adjustment , hinged suspension of the hammer should not be installed . To be balanced , the weighing method the quality of the hammer with good , to ensure the quality and diameter of each hammer shaft hammer relatively hammer hammer rack of equal quality .
Typically, when , after the hammer wear , the effect of crusher broken significantly lower decline in production capacity , then you need to replace part of a hammer . When the hammers wear and need to exchange face or replaced with new hammer , but also want to hammer the quality of matching . Replacement of a new hammer , should be symmetrical in pairs in the radial replacement crusher running up the balance , to reduce vibration . The installation position of the hammer should also pay attention to the corresponding consistent , otherwise the rotor will vibrate due to the uneven centrifugal force .
Thank you for your interest in YIFAN. Please use any of the methods below to get in touch with us.
Add: The Middle of Zhengyuan Road, Xingyang Eastern Development Zone.
zip:450100
E-mail:yifanseo@yfmac.com
MSN On line: yifancrusher@yahoo.cn
ICQ: 639607958 QQ: 2502761202
Tel: +86-371-64628852 Fax: +86-371-64628872
The article by impact crusher,protable crusher YIFAN Machinery Editor: http://www.yifancrusher.com/, please indicate the source , little effort , thank you .
Dear friends :
Welcome to Zhengzhou Yifan Machinery Co.,Ltd. To contact us through our website,
Please feel free to give your inquiry in the form below.We will reply you with details ASAP.

PREV:
Yifan Machinery VI impact crusher series mobile crushing and efficient operations to promote the development of artificial sand
NEXT:
Impact crusher in the crushing stone industry a wide range of applications