crusher news: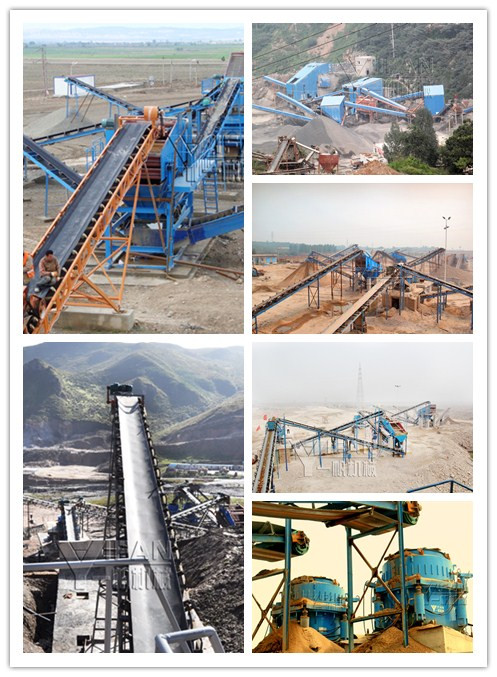 The New Market for Vertical Shaft Impact Crusher
After decades of evolution, Vertical Shaft Impact Crusher machine has become the competitive products in the mining machinery industry. As China's traditional advantage in the market, Vertical Shaft Impact Crusher has a bright prospect in China.
Zhengzhou YiFan Machinery Co.,Ltd has owned mature Vertical Shaft Impact Crusher manufacturing and researching technology, at the same time, we actively absorb the advanced technology from Germany. Vertical Shaft Impact Crusher is now walking in front of international sand technology, and has been widely used in domestic mining,water conservation, construction, hydropower station, and other related industries.Through so many years'development, we keep forging ahead in an innovative way, constantly accumulates experience and introduce advanced technology both at home and abroad ,in addition, we combine it with the analysis of mining machinery industry in China to search and develop new Vertical Shaft Impact Crusher products.
With the rising standards in building industry, the requirements for sand and aggregate also increase, which promote the development and prosperity of Vertical Shaft Impact Crusher manufacturing technology. Therefore, YIFAN have developed a new type Vertical Shaft Impact Crusher. The Vertical Shaft Impact Crusher is the key equipment in the building, mining, metallurgy, railway, bridge, hydropower, mineral powder mill area and the artificial sand industry.
At present, YIFAN Vertical Shaft Impact Crusher equipment are exported to many countries and regions, such as India, Italy, Afghanistan, Libya, Middle East and so on. We are welcomed by our Vertical Shaft Impact Crusher customers and well known for the high-quality and top service.
Thank you for your interest in YIFAN. Please use any of the methods below to get in touch with us.
Add: The Middle of Zhengyuan Road, Xingyang Eastern Development Zone.
zip:450100
E-mail:yifanseo@yfmac.com
MSN On line: yifancrusher@yahoo.cn
ICQ: 639607958 QQ: 2502761202
Tel: +86-371-64628852 Fax: +86-371-64628872
The article by impact crusher,protable crusher YIFAN Machinery Editor: http://www.yifancrusher.com, please indicate the source , little effort , thank you .
Dear friends :
Welcome to Zhengzhou Yifan Machinery Co.,Ltd. To contact us through our website,
Please feel free to give your inquiry in the form below.We will reply you with details ASAP.

PREV:
Vertical Shaft Impact Crusher applies the solar-energy storage jar
NEXT:
Bearing Lubrication Maintenance in Vertical Shaft Impact Crusher Operation