crusher news: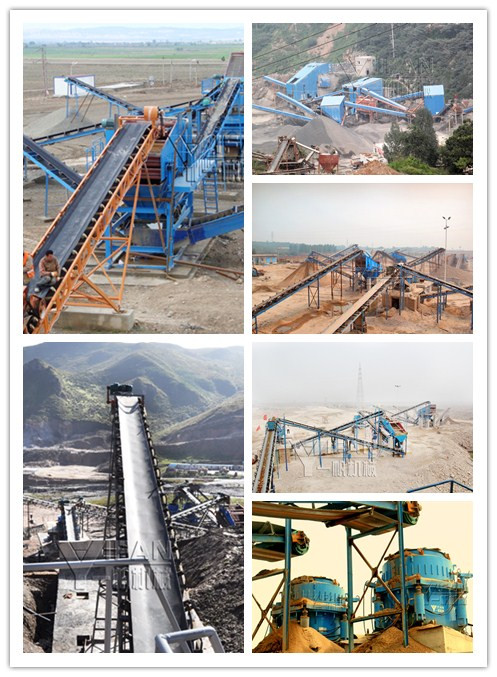 We always need For Vertical Shaft Impact Crusher
Nowadays, Vertical Shaft Impact Crusher industry spares no effort to enhance the corporate R & D strength and strive to produce high-tech products . Only in this way will it be possible to survive in the economic crisis. To this end , YIFAN Have introduced advanced technology to develop a new generation of Vertical Shaft Impact Crusher.
We have a series of crushing and processing equipments such as Vertical Shaft Impact Crusher, mobile crusher,hammer crusher , and construction waste disposal equipment is also available. They have occupied a very important position in scientific and technological progress, in addition, Vertical Shaft Impact Crusher industry belongs to the pillar industry of national economy .YIFAN have learned about the views of Vertical Shaft Impact Crusher customers and equipment operator, we try to increase production, reduce wear and tear costs and extend the maintenance cycle. We have successfully developed a variety of feeding mode and breakup mode of the multi-purpose Vertical Shaft Impact Crusher. Its performance has reached international advanced level ad is a practical and reliable gravel Vertical Shaft Impact Crusher machine, especially for the production of abrasives, cement, refractories, quartz sand, slag powder, steel grit, iron ore, copper ore and other hard and brittle materials.
With the implement of the "12th Five-Year Plan", there are a lot of construction projects on the way. However, as construction continue to increase, the amount of natural sand and gravel has becoming less and less. Our country have developed a policy against the exploitation of natural sand, which led to the sand resource prices increases. In order to solve the shortage of artificial sand, the use of artificial Vertical Shaft Impact Crusher system is currently the best way to meet their urgent needs.The production of artificial sand is that the Vertical Shaft Impact Crusher materials enter the crusher through feeder hopper, which is divided into two parts by distributor, one part through the middle of distributor entering into the rotating impeller at high speed, then accelerated in impeller, whose speed can reach hundreds of acceleration of gravity, then the Vertical Shaft Impact Crusher material is cast through the internal flow path around the impeller by the speed of 60-75 meter/second.
In addition, some nonmetal and metal mines in the mining process will produce a lot of tailings, it can take advantage of these tailings to realize energy conservation and emissions reduction YIFAN has always been committed to the mine crushing and screening, we focus on innovation and service, try to provide maximize customer value and achieve "win-win". Our Vertical Shaft Impact Crusher is high-performance equipment for sand making and shaping, Vertical Shaft Impact Crusher is researched and produced by our corporation through absorbing the advanced technology from Germany, and has achieved world advanced standards.
Thank you for your interest in YIFAN. Please use any of the methods below to get in touch with us.
Add: The Middle of Zhengyuan Road, Xingyang Eastern Development Zone.
zip:450100
E-mail:yifanseo@yfmac.com
MSN On line: yifancrusher@yahoo.cn
ICQ: 639607958 QQ: 2502761202
Tel: +86-371-64628852 Fax: +86-371-64628872
The article by impact crusher,protable crusher YIFAN Machinery Editor: http://www.yifancrusher.com, please indicate the source , little effort , thank you .
Dear friends :
Welcome to Zhengzhou Yifan Machinery Co.,Ltd. To contact us through our website,
Please feel free to give your inquiry in the form below.We will reply you with details ASAP.

PREV:
Bearing Lubrication Maintenance in Vertical Shaft Impact Crusher Operation
NEXT:
Significance of Vertical Shaft Impact Crusher