crusher news: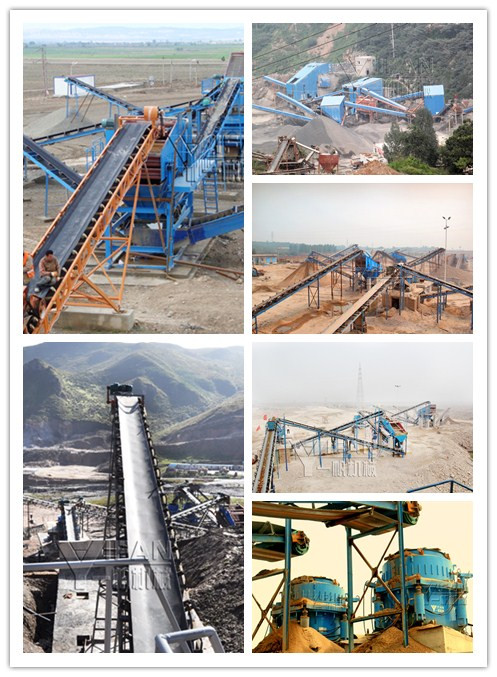 Vertical Shaft Impact Crusher applied to the tailings disposal
We all know that the tailing resources are huge among mining exploitation and processing. These tailing resources not only wasted but also caused environmental pollution. In order to solve such a problem, YIFAN develops and manufactures series of equipment of deal with fly ash, coal gangue construction waste, including a kind of Vertical Shaft Impact Crusher.
YIFAN is a famous mining machinery manufacturer in China. We supply many kinds of Vertical Shaft Impact Crusher, jaw crusher, impact crushers, cone crusher, hammer crusher, sand washing machine, conveyor belt, etc. Vertical Shaft Impact Crusher is widely used in tailing sand, construction waste of sand making, etc.The Vertical Shaft Impact Crusher our company products has super quality and competitive price, durable, has quality assurance. We also provide good after-sales service. If you have any need, please contact us.Vertical Shaft Impact Crusher is akind of machinewidely used in ore, cement, fire-proof material, aluminum whoever soil, carborundum, glass raw materials clinker in gold build stone, mechanism slag .Especially have higher efficiencies than other types of crusher for silicon carbide, emery, sintering bauxite, beautiful contour hard, very hard sand and abrasive resistant material .
When the Vertical Shaft Impact Crusher work, the materials made into Vertical Shaft Impact Crusher from the hopper, and the materials divided into two parts frome points feeder.One part of the materials into the high speed rotating impeller from the center of the points feeder, rapid acceleration within the impeller.Vertical Shaft Impact Crusher is acceleration can reach hundreds times gravity acceleration , then aerosol propellant out from three uniform flow of the impeller at the speed of 60-70 meters per second. Frist the materials falling from the points feeder was impacted crushing, Then go impact to the vortex a cavity on the material lining layer , rebound by the materials lining layer, Inclined upward impact to the top ofvortex.And change its movement direction, deflection downward motion, from the material flow launched impeller to form a continuous material tent. So the Vertical Shaft Impact Crusher material was crushing over twice within the vortex crushing cavity. The broken materials eduction from the lower discharging mouth . In the whole process,materials to impact crushing with each other, not direct contact with the metal components, this will reduces the pollution, prolongedwear time of the materials.
YIFAN is a famous Vertical Shaft Impact Crusher manufacturer in China. We have many years experences of product Vertical Shaft Impact Crusher. If you have any need, please for free to contact us at any time.
Thank you for your interest in YIFAN. Please use any of the methods below to get in touch with us.
Add: The Middle of Zhengyuan Road, Xingyang Eastern Development Zone.
zip:450100
E-mail:yifanseo@yfmac.com
MSN On line: yifancrusher@yahoo.cn
ICQ: 639607958 QQ: 2502761202
Tel: +86-371-64628852 Fax: +86-371-64628872
The article by impact crusher,protable crusher YIFAN Machinery Editor: http://www.yifancrusher.com, please indicate the source , little effort , thank you .
Dear friends :
Welcome to Zhengzhou Yifan Machinery Co.,Ltd. To contact us through our website,
Please feel free to give your inquiry in the form below.We will reply you with details ASAP.

PREV:
The Vertical Shaft Impact Crusher Industry Moves forward Steadily
NEXT:
How to select the most suitable Vertical Shaft Impact Crusher for users?