crusher news: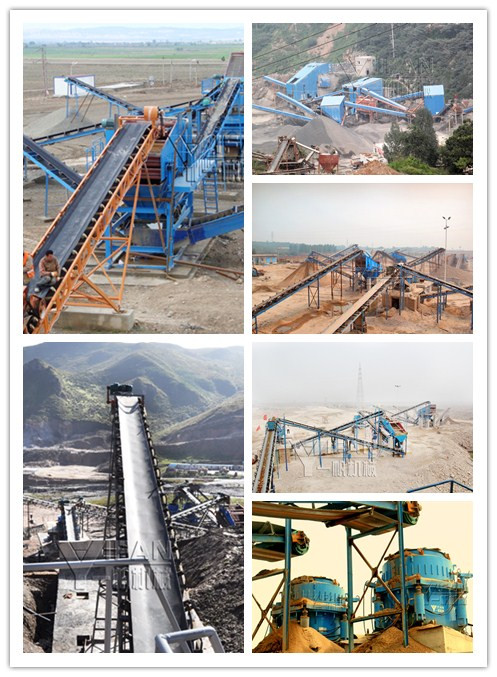 The Third Generation Vertical Shaft Impact Crusher of YIFAN has Come Out
With country's more and more attention to environmental protection, river sand is gradually in short supply. However, the development of construction has not stopped. As a result, Vertical Shaft Impact Crusher is playing a very important role. Since YIFAN was established in 2000, it has been adhering to the enterprise tenet of customers and quality first. The technical staff went to the U.S., and Japan to study and develop the advanced technology.
The third generation Vertical Shaft Impact Crusher of YIFAN has come out finally by communicating and cooperating with Vertical Shaft Impact Crusher customers for many years. The followings are the resolutions of the new Vertical Shaft Impact Crusher of YIFAN.
The new Vertical Shaft Impact Crusher developed a new wheel sand washing equipment which is especially suitable for smaller coarseness, washing of particles and so on. It is suitable for sand and gravel and can wash the powder and dirt. The innovative structural design and reliable gear can sand of excellent dewatering effect. The new Vertical Shaft Impact Crusher also suitable for washing, grading, dewatering and cleaning of the metallurgy, building materials and utilities industry.
The hammer developed by YIFAN is very durable, which eliminates the screening process and use the straight-through Vertical Shaft Impact Crusher sand producing and output stably. It is favored by the old and new customers. YIFAN's good services of exact model selection, installation and guide make you no longer worry about seeking for desirable Vertical Shaft Impact Crusher.
Thank you for your interest in YIFAN. Please use any of the methods below to get in touch with us.
Add: The Middle of Zhengyuan Road, Xingyang Eastern Development Zone.
zip:450100
E-mail:yifanseo@yfmac.com
MSN On line: yifancrusher@yahoo.cn
ICQ: 639607958 QQ: 2502761202
Tel: +86-371-64628852 Fax: +86-371-64628872
The article by impact crusher,protable crusher YIFAN Machinery Editor: http://www.yifancrusher.com, please indicate the source , little effort , thank you .
Dear friends :
Welcome to Zhengzhou Yifan Machinery Co.,Ltd. To contact us through our website,
Please feel free to give your inquiry in the form below.We will reply you with details ASAP.

PREV:
Factors Influencing the Capacity of Vertical Shaft Impact Crusher
NEXT:
Five taboos on the operation of Vertical Shaft Impact Crusher