crusher news: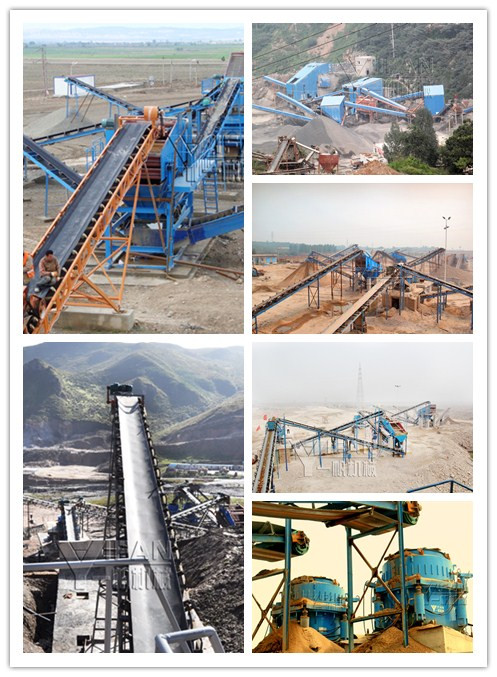 Vertical Shaft Impact Crusher is saviour of sand production
Our country have developed a policy against the exploitation of natural sand, which led to the sand resource prices increases. In order to solve the shortage of artificial sand, the use of artificial Vertical Shaft Impact Crusher system is currently the best way to meet their urgent needs.
The production of artificial sand is that the materials enter the Vertical Shaft Impact Crusher through feeder hopper, which is divided into two Vertical Shaft Impact Crusher parts by distributor, Vertical Shaft Impact Crusher one part through the middle of distributor entering into the rotating impeller at high speed, then accelerated in impeller, Vertical Shaft Impact Crusher speed can reach hundreds of acceleration of gravity, then the material is cast through the internal flow path around the impeller by the speed of 60-75 meter/second. In addition, some nonmetal and metal mines in the mining process will produce a lot of tailings, Vertical Shaft Impact Crusher can take advantage of these tailings to realize energy conservation and emissions reduction.
YIFAN has always been committed to the mine crushing and screening, we focus on innovation and service, try to provide maximize customer value and achieve "win-win". Our Vertical Shaft Impact Crusher is high-performance equipment for sand making and shaping, Vertical Shaft Impact Crusher is researched and produced by our corporation through absorbing the advanced technology from Germany, and has achieved world advanced standards.
Thank you for your interest in YIFAN. Please use any of the methods below to get in touch with us.
Add: The Middle of Zhengyuan Road, Xingyang Eastern Development Zone.
zip:450100
E-mail:yifanseo@yfmac.com
MSN On line: yifancrusher@yahoo.cn
ICQ: 639607958 QQ: 2502761202
Tel: +86-371-64628852 Fax: +86-371-64628872
The article by impact crusher,protable crusher YIFAN Machinery Editor: http://www.yifancrusher.com, please indicate the source , little effort , thank you .
Dear friends :
Welcome to Zhengzhou Yifan Machinery Co.,Ltd. To contact us through our website,
Please feel free to give your inquiry in the form below.We will reply you with details ASAP.

PREV:
Properly using the Vertical Shaft Impact Crusher
NEXT:
New Market for Vertical Shaft Impact Crusher