crusher news: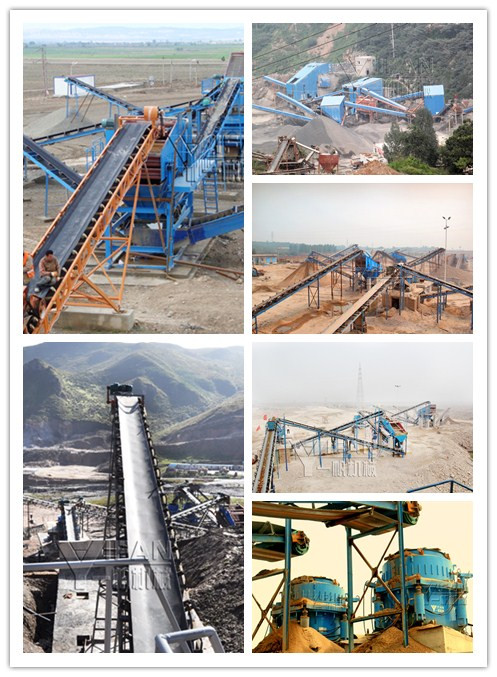 Stone Production Line Equipment has Won the Trust of Customers
Generally speaking, one complete set of Stone Crushing Line should include: vibrating feeder, primary crushing equipments, secondary crushing equipments, vibrating screen, conveyor belt, and electric control panel and so on. Reshaping machine will be added if necessary.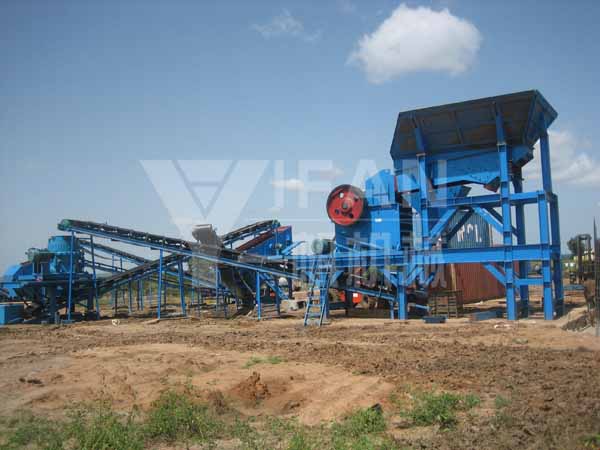 With the continuous development of sand and stone industry, enterprises has a great development in the mining machinery industry. Crushing equipment plays a key role in mining machinery industry. With an increasing number of manufacturers, the competition of industry is becoming more and more fierce. Only improve technology, breakthrough smart devices and the traditional development method of the industry, can enterprises not be eliminated.
Primary stone crushing equipment is usually jaw crusher called as primary stone crusher; secondary stone crushing equipment is cone crusher, impact crusher and so on; vibrating screen sieves the mixture that coming from crushers into several sizes according to the needs. Layers of vibrating screen decide varieties of the stone final products and screen mesh decides size of the stone final products. Stone crusher equipment is mainly used in the industry which has a higher requirement to the final products, like highway. Stone reshaping equipment will eliminate acicular and flake stones to make the final products even granular of cubic shapes with higher degree of strength.
Dear friends :
Welcome to Zhengzhou Yifan Machinery Co.,Ltd. To contact us through our website,
Please feel free to give your inquiry in the form below.We will reply you with details ASAP.

PREV:
Successful completion of customer orders in Australia
NEXT:
YIFAN crushing equipment towards the development of intelligent