crusher news: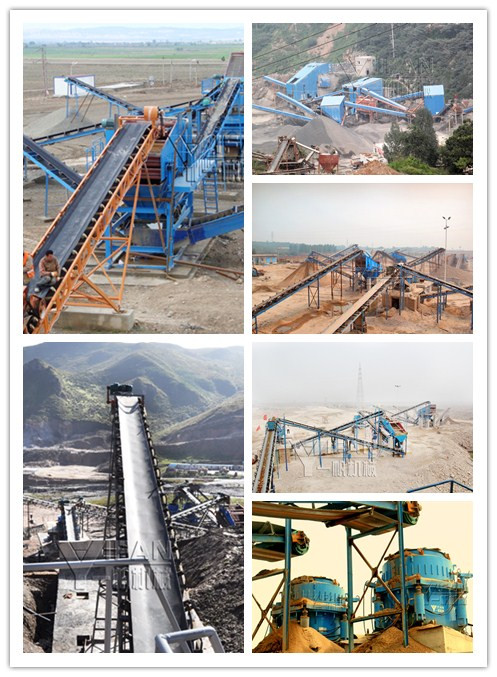 YIFAN VSI series vertical shaft impact Crusher
VSI series vertical shaft impact Crusher is the first choice for machine-made sand making and stone shaping. Its high performance and low costs make it stand out from traditional sand making machine. VSI series vertical shaft impact Crusher is specially used to provide excellent aggregate material to highway, railway, building, city infrastructure and hydropower industry.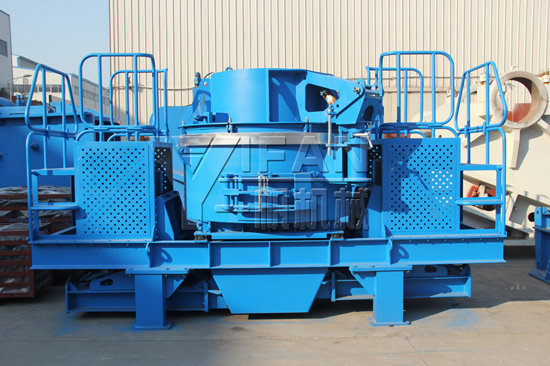 PRODUCTION CAPACITY: Up to 600TPH
OUTPUT SIZE: Various sizes
APPLICATIONS:Buliding Construction, Road Construction,Coat , Asphalt concrete, Water Resource and Hydropower, Bridge, Airfield Runway and so on.
PROCESSED MATERIALS:Pebble, River stone, Mountain stone(limestone, granite, basalt, diabase,andesite) mine tailings, stone chips, non-metal ores, cement, silicon carbide, etc.
Its ADVANTAGES are as follows:
I. High output and wide utilization ratio: compared with traditonal machinery under same situation , its production capacity increases 30% and structure is stability;
II. Low comsumption of wearing parts;
III. Excellent shape of product ,mainly the product shape is cubic with small fraction of elongated flaky particle shape ,suitable for aggregate shaping ,manufactured sand.
IV. Simple structure,easy to set up and repair,low cost in operation;
V. Over-vibration device is equiped to protect the machine when vibration surpasses a stipulated figure;
VI. The adjustable feed hopper guarantees the best quantity of material;
Besides VSI series vertical shaft impact Crusher ,YIFAN also provide Mobile Jaw Crusher,Mobile Impact Crusher,Mobile Cone Crusher etc . More details about our mobile crusher, you can consult our online customer service or send email to enquire.
Dear friends :
Welcome to Zhengzhou Yifan Machinery Co.,Ltd. To contact us through our website,
Please feel free to give your inquiry in the form below.We will reply you with details ASAP.

PREV:
Common Problems and Treatment Methods in the application of Cone Crusher
NEXT:
Daily Maintenance of YIFAN Jaw Crusher