crusher news: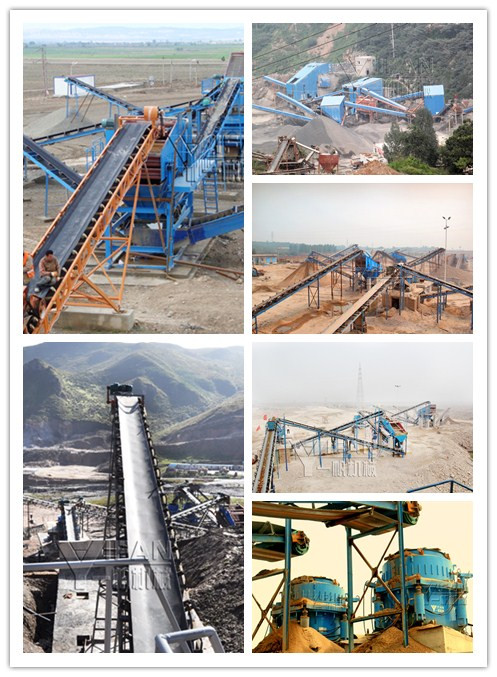 Common Problems and Treatment Methods in the application of Cone Crusher
The widely use of cone crusher in various industries is accompanied by some problems according to the end users , Yifan machinery today resolve all the frequently asked questions for everyone.
Some customer asked the vibration problem of cone crushers while using , there are many reasons to explain ,like: when the mechanical spring is not tight enough ,it will cause the vibration; when the input material is not uniform or is given too much , also will make cone crusher vibrating ; in addition ,if the crusher is feeded too much wet powder material,also will lead to vibration of cone crusher because the material input opening is small, too much wet stuff will block the output mouth and thus cause the vibration of the crusher .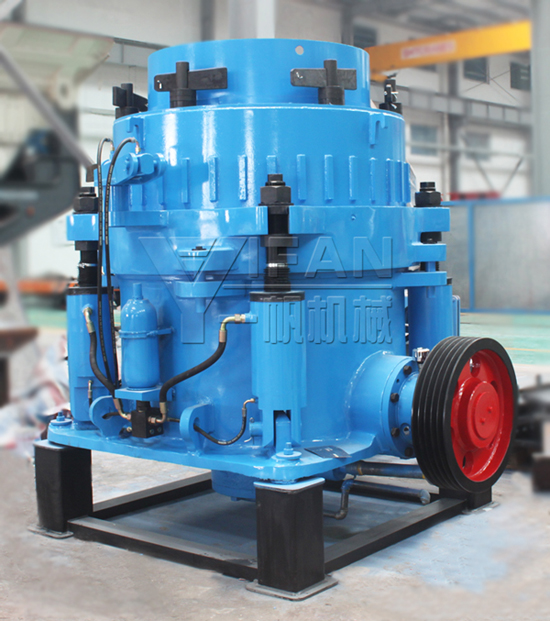 Tearing sound often occur to cone crusher while crushing ores, this is because when there are non-crushing materials go into the cavity, the mechanical spring will play a protective role, the support ring, adjusting ring on it will be forced up ,which will increase the discharge gap so as to relieve non-crushing materials through the discharge opening . Crusher will make a dramatic impact sound, supporting housings jump, then back to normal, but if this happens frequently, the spring will fail to work properly ,and result in mechanical damage.
Another question, oil temperature rising while oil pressure rising ,this is mainly because the oil pipe of thin oil lubricating system or internal oil passage in crusher get clogged .
YIFAN Machinery has been manufacturing leading products for customers home and abroad with professional technical team and first-class service, if you have any needs, please feel free to contact us ,we will serve you with the most reasonable price and best service.
Dear friends :
Welcome to Zhengzhou Yifan Machinery Co.,Ltd. To contact us through our website,
Please feel free to give your inquiry in the form below.We will reply you with details ASAP.

PREV:
Impact crusher is applied to the stone production line
NEXT:
YIFAN VSI series vertical shaft impact Crusher