crusher news: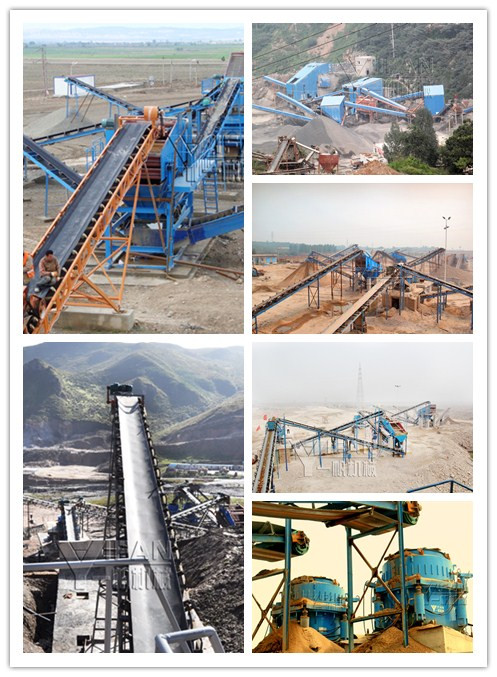 Tips for impact crusher's operation and daily maintenance
Impact crusher is a new and efficient crushing equipment.Suitable for coarse,medium, and fine crushing of materials with particle size not more than 500mm and compressive strength not exceed 350MPa.Materials can be crushed by impact crusher are mainly slag, clinker, limestone, coal, coke, etc., Impact crusher designed in YIFAN is widely used in energy, cement fields,and railways, highways, construction, chemical and other industries.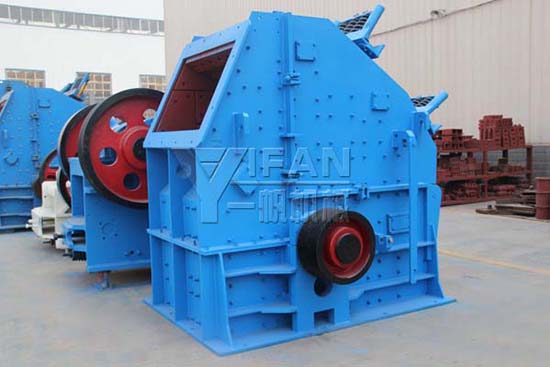 Because the collision with the stone materials is inevitable , so it requires periodic maintenance in the process.How to maintain the impact crusher?
1. Regular inspection .Open the door to check the wear degree of the internal parts,such as backing ring,liner and impeller flow channel lining board,circular plate and wear resistant block,if there is any part worn out,it should be replaced or repaired at the same time to ensure smooth operation of the impeller,the impeller should be replaced or ask the manufacturer to repair.
2. It's forbidden to open the peep door to observe the internal working condition while working to avoid danger.
3. Check the lubrication system regularly to ensure the operation of impact crusher.
4. Tightening force of v-belt should be adjusted to the right size in order to ensure uniform v-belt load, when dual motor drives, the v-belts on both sides should be divided in groups to ensure the length of each group as homogeneous as possible, the electric current difference of two motors should be adjusted to no more than 15A.
Main products of Yifan include jaw crusher, impact crusher, impact crusher, cone crusher, mobile crusher station, sand production line, linear vibrating screen, circular vibrating screen, sand washing machine , feeder and other crushing equipment . Feel Free to contact us if you need any of our products.
Dear friends :
Welcome to Zhengzhou Yifan Machinery Co.,Ltd. To contact us through our website,
Please feel free to give your inquiry in the form below.We will reply you with details ASAP.

PREV:
Construction aggregate processing line in Indonesia
NEXT:
Present status and future development of China mobile crushing&screening plant