crusher news: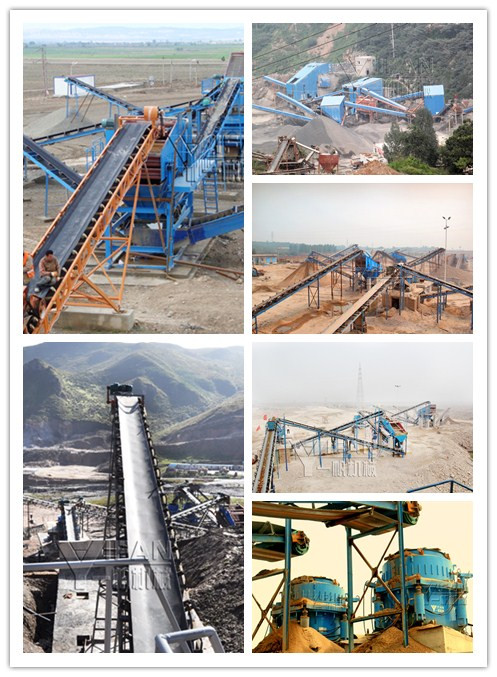 Understand that you can use the cone crusher correctly
Cone crusher has been in the hard, medium hardness above the various types of ore and rock broken have a very good effect, it is also known in the industry, in addition, it is also more than other crushing equipment, product size uniformity, Low energy consumption, high crushing efficiency advantages. In metallurgy, construction, road construction, chemical and silicate industry has been widely used. Of course, if you want to purchase this equipment, it is not enough to understand these, you must also understand in the production in order to improve the cone crusher production efficiency to pay attention to what?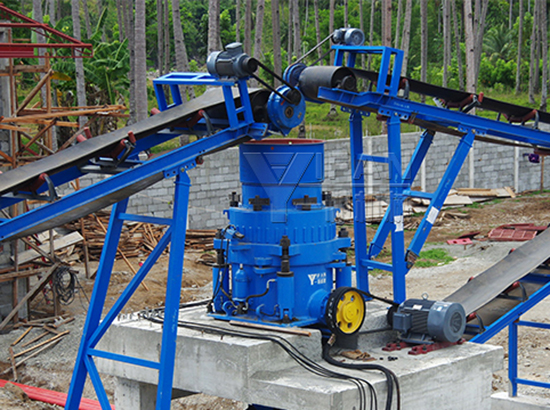 Want to improve the production efficiency of cone crusher, the first thing to do is to prevent machine failure, do the daily maintenance of crusher equipment. In the use of cone crusher, the user should pay attention to what aspects?
First, there must be iron removal device
Cone crusher iron removal device can prevent the crushing chamber has too much iron, if the machine frequently over the iron, there will be broken shaft phenomenon, there will be serious crusher production efficiency.
Second, to carry out full production
Full load production is to meet the production requirements, to avoid the phenomenon of product size is too thick. Product size uniformity, to achieve customer satisfaction, so that a material can be broken to meet the finished product requirements, to avoid the complicated operation of the second crushing, to a certain extent, also increased production efficiency.
Third, the uniform feeding
Production process to ensure that the crusher to feed evenly, can improve the machine's production capacity. If there is uneven material feeding phenomenon, it will cause the product size is too large, can not achieve the finished product size requirements will be second broken, which will seriously affect the crusher production efficiency.
Improve the production efficiency of the cone crusher, the operator's operation technology occupies a large part of the role, in addition, but also to ensure that the equipment is always in good running condition. Therefore, Yifan Machinery suggested that the cone crusher after a certain period of time, to the appropriate equipment inspection and maintenance to ensure that the equipment is always maintained in a good running state.
Dear friends :
Welcome to Zhengzhou Yifan Machinery Co.,Ltd. To contact us through our website,
Please feel free to give your inquiry in the form below.We will reply you with details ASAP.

PREV:
Yifan machinery ushered in multi-national customers inspection visit
NEXT:
150tph pebble crushing plant was delivered to Indonesia